ILONA MEZZADRI
A young show jumping prodigy, multi-medalist in ponies championships and the objective of high level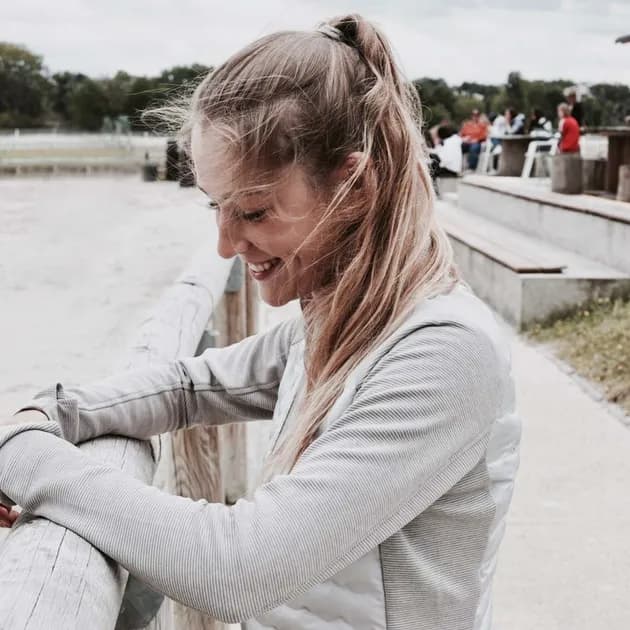 Training place
La Clémenterie Stables, Villennes-sur-Seine, Yvelines, France
Best results
2018 : AS ELITE France Vice champion with Ken van Orchids and AS ELITE Excellence France champion with Callas, Team bronze medal at the European Championships in Bishop Burton

2019 : AS ELITE France Champion with Ken van Orchids and As ELITE Excellence France Championships with Callas, Team bronze medal and individual bronze medal at the European Championships in Strezgom

2020 : Junior champion of the CSI in Fontainebleau
ILONA MEZZADRI, A YOUNG SHOW JUMPING PRODIGY, MULTI-MEDALIST IN PONIES CHAMPIONSHIPS AND THE OBJECTIVE OF HIGH LEVEL
WHY THIS RIDER?
Horse Pilot: Ilona has shone at the highest level of poney classes where she already shows a national and international list of hits worthy of the best riders. We have had the chance to stand by her in a crucial period of her career, in the middle of her transition between her last shows on poney and her beginnings on horse. As a young high leveled athlete, Ilona has an intense pace of life and displays a great willpower and self-sacrifice in the pursuit of her sports goals, values that inspire us in every day life. She wears Horse Pilot's colors with a lot of elegance, we are very proud to be by her side in her evolution and to watch her grow up, as a rider and as a woman.
WHY HORSE PILOT?
IM: When I started riding horses, I wanted to work together with a serious brand that matches my expectations at best. A brand that as a more serious and more 'adult' connotation. Horse Pilot is a technical brand that use appropriate and different materials for each use. The products range is very wide and it allows to be equipped from the socks to the beanie by way of the breeches, the sweats and the coats. I am very lucky to be allowed to wear a different coat and different breeches every day, to be equipped for each show.
ILONA'S FAVORITE
IM: I like to wear the Bomber Airbag-Compatible and during a period of extreme cold the Fahrenheit coat .
ANY RITUAL?
IM: I always put my gloves last and just before entering the arena. I take off my bomber, which is on my jacket and I check that my air vest is well attached..
A FACT LINKED TO HORSE PILOT
IM: I do my sport sessions with my sport coach with Horse Pilot's T-shirts and Polos as they are really breathable.
A MANTRA?
"Nothing is impossible !"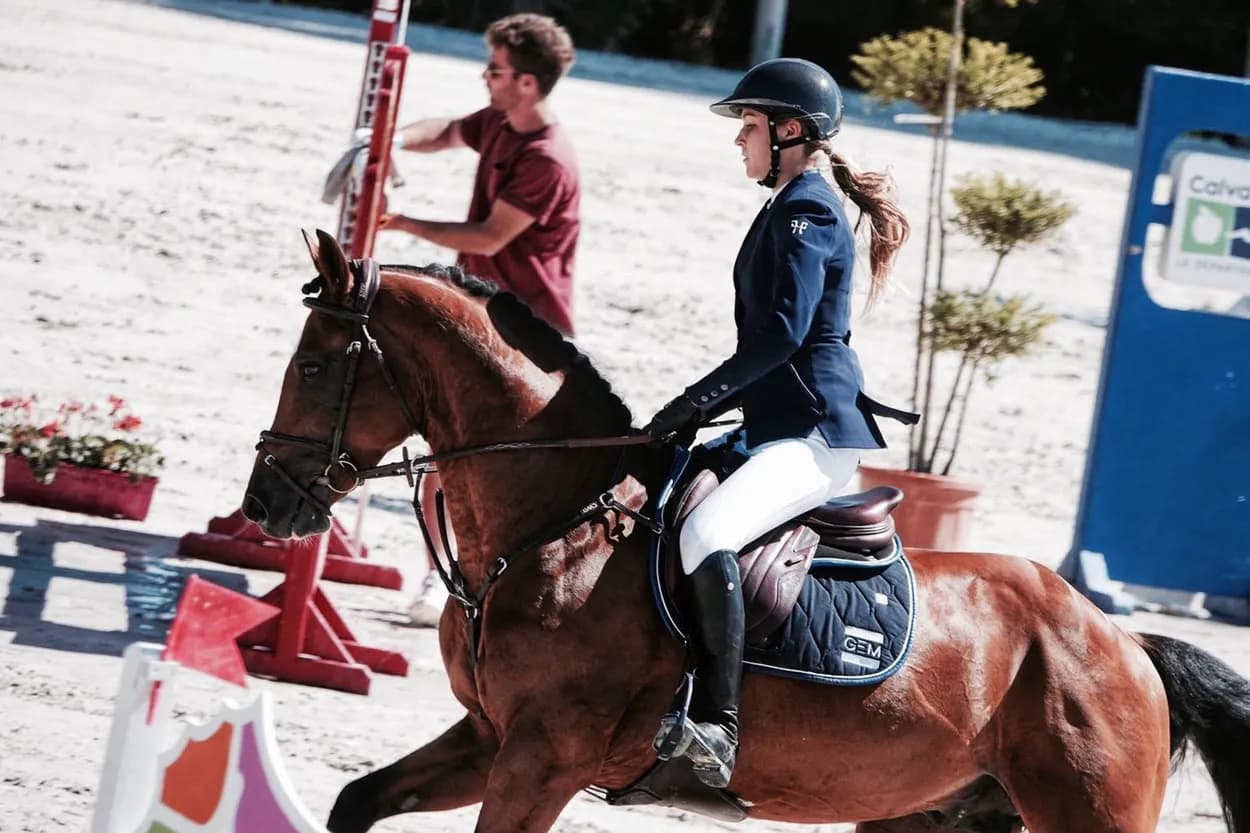 Aerotech Jacket - Photos credits : 2. Salomé Leclerc©
Her Horse Pilot selection