PHOEBE LOCKE
Eventing rising star, the colors of the united kingdom up to high level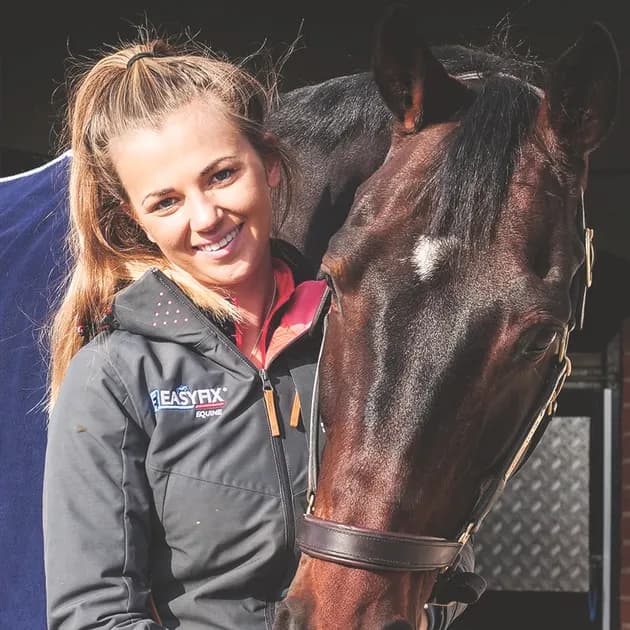 Training place
Family Stables, Somerset, United Kingdom
Best results
British Under 21 Champion

Representing Great Britain at 5 European Championships winning Gold, Silver and Bronze medals

Winning the CSI4* in Poland with Pica d'OR making her one of the youngest to win at this level
PHOEBE LOCKE, EVENTING RISING STAR, THE COLORS OF THE UNITED KINGDOM UP TO HIGH LEVEL
WHY THIS RIDER?
Our ambassador Maxime Livio told us about a young eventing rider he was training and who, according to him, had everything to become a great champion and that people would talk about her in the next few years. Phoebe has already a great record, even more impressive given her young age, but she is most of all a rider who likes challenges. She always has the ambition to do better et to go further, we share the same excellence and innovation values, the will to go off the beaten track. We are very proud to stand by her and to see her wear Horse Pilot's colors in the United Kingdom.
WHY HORSE PILOT?
I choose Horse Pilot as I had seen the brand a lot in France and really liked it and I felt Britain was really missing a stylish technical brand and I hope to bring horse Pilot to the UK.
PHOEBE'S FAVORITE
This would probably be the X-Design breeches as I'm very fussy with my breeches but I absolutely love the Horse Pilot ones, the fabric is very comfortable and they look very stylish.
ANY RITUAL?
I always like to check and double check all my tack and equipment and make sure no stone is left unturned. I like to always be over prepared.
A FACT LINKED TO HORSE PILOT
I brought a few horses from fellow horse pilot rider Maxime Livio who I look up to and very lucky to work with him and have his help.
A MANTRA?
"Don't expect to beat someone who's working harder than you."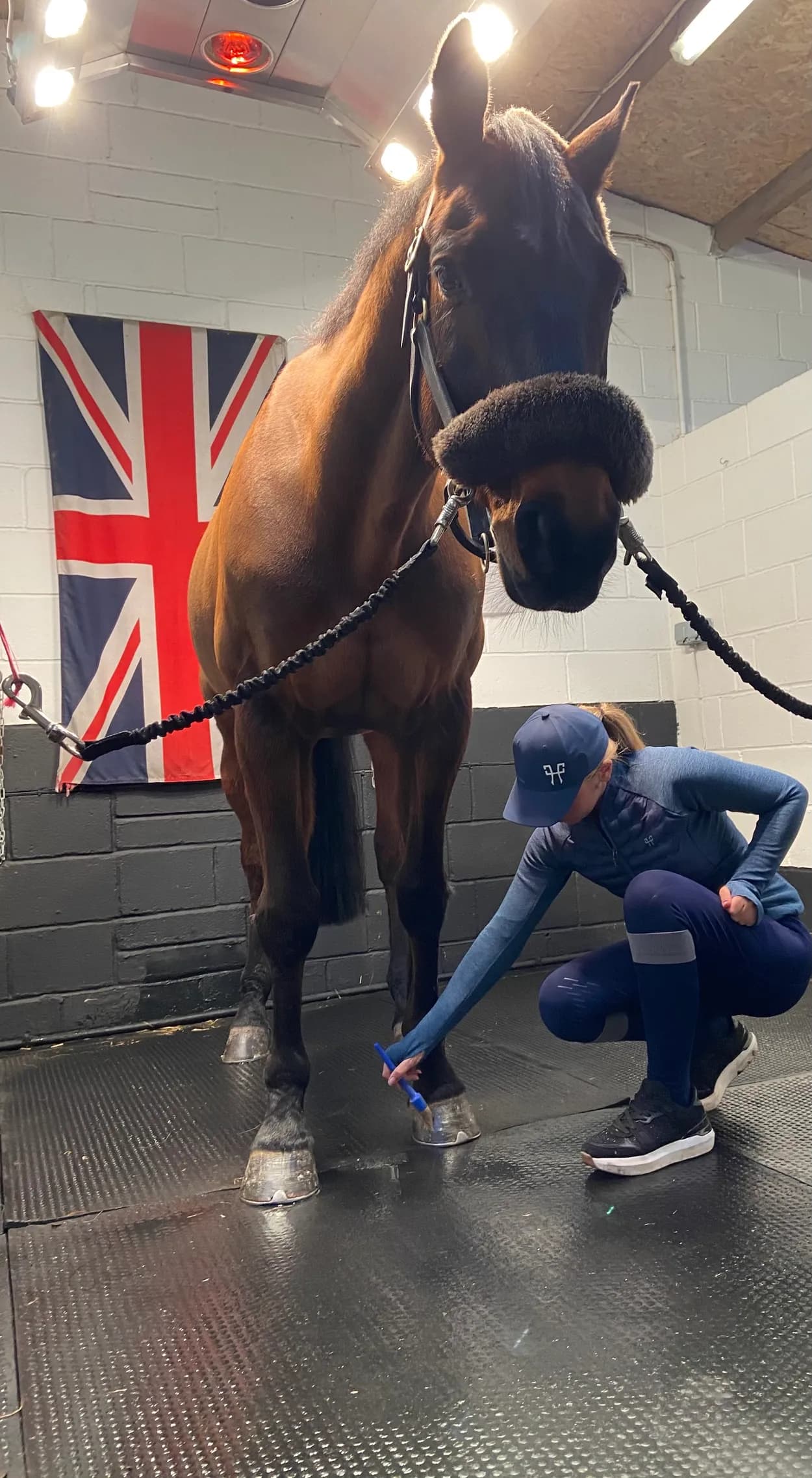 Her Horse Pilot selection