QUENTIN JUDGE
Our first american pilot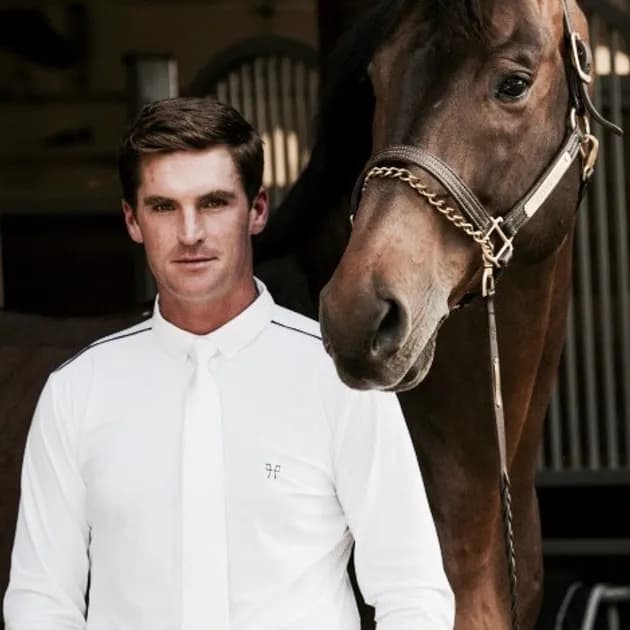 Training place
Double H Farm – Ridgefield, CT. Wellington, Florida, USA
Best results
Winning the Gijon 5* in 2014

Winning 3 nations cup with the USET team

Winning the DERBY 5* at Spruce Meadows Masters
QUENTIN JUDGE, OUR FIRST AMERICAN PILOT
WHY THIS RIDER?
Quentin is for us the real American rider "type". As he knew our Export Manager Marie for a long time, he was our first choice when we launched the brand in the USA. Top level rider, well known and respected, Quentin is also close to his partners, always available and promoting the brand; he is also a good advisor: his feedback on the products and suggestions for the market are priceless: real team work!
WHY HORSE PILOT?
Before knowing the brand, I had never found equestrian clothing in which I felt great. When I tried the X-Balance breeches on, I felt instantly the difference! We feel the comfort in all the clothes, they are well cut, the fabrics are amazing, everything is done FOR riders. There are a lot of technical details and the style remains 'classic' as the riders like it. I feel extremely lucky to have been partnered with Horse Pilot over the last 3 years. The brand has grown and adapted to the needs of riders with every new season and collection. I can't wait to see what is to come from Horse Pilot!
QUENTIN'S FAVORITE
The Aerotech jacket , very light, with a great cut and nice details, it's like a second skin, we don't feel it. But also the equestrian Airbag jacket . I am very happy to see more and more riders starting to wear an airbag jacket, whatever their level is (even the best 5*). I think it's a clever decision for everyone. Why not wearing one!
ANY RITUAL?
I can get a bit nervous before a big competition, and I like to stay busy. Sometimes if I am nervous, I will plait my horse. It is something that I used to do all the time and it gives me something to focus on (though my grooms may not like it)!
A FACT LINKED TO HORSE PILOT
In 2018, Marie (export Manager at Horse Pilot), who's a great friend, showed us the brand. She truly believed in the brand so we have followed her intuition. We thought about it, tried on some items and we loved it from the start!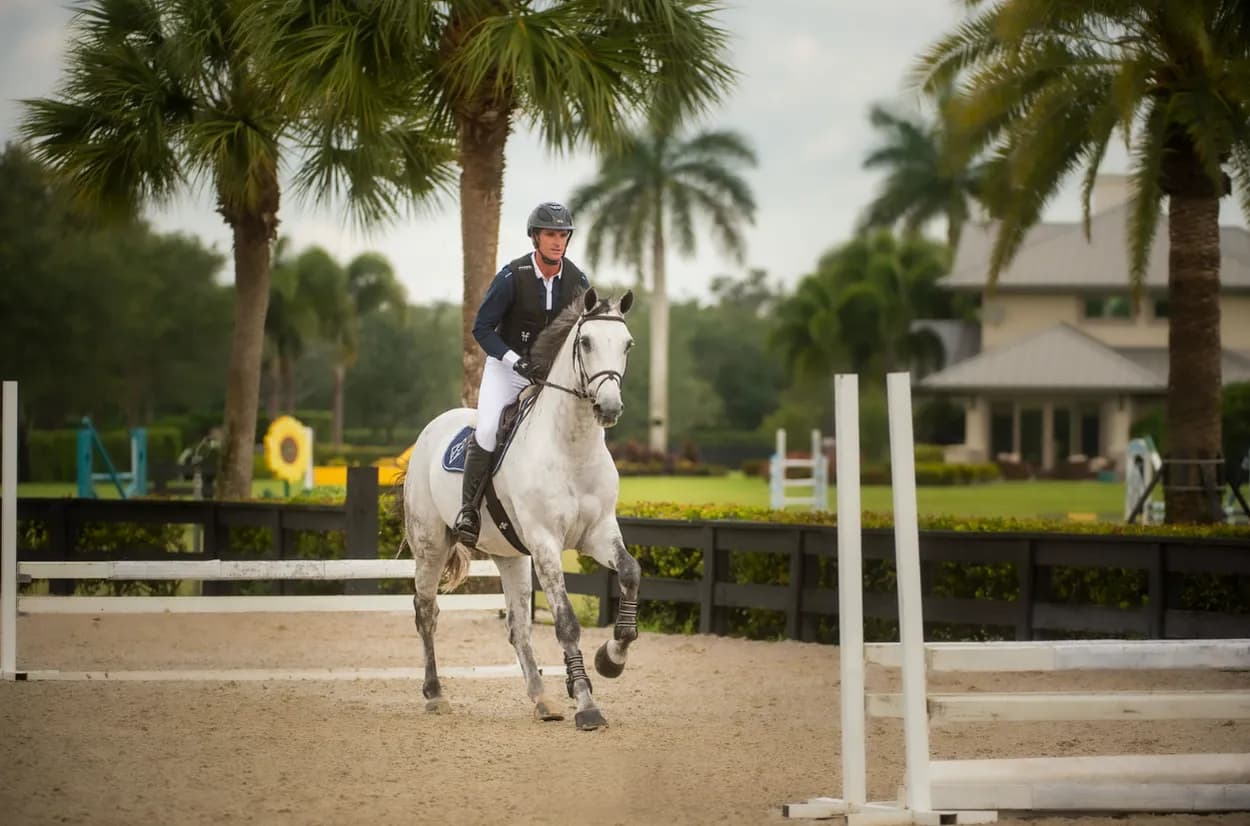 Airbag Jacket - Photos credits: Kathy Russell©
His Horse Pilot selection