ZAZIE GARDEAU
Elegance and best-will, in the pursuit of excellence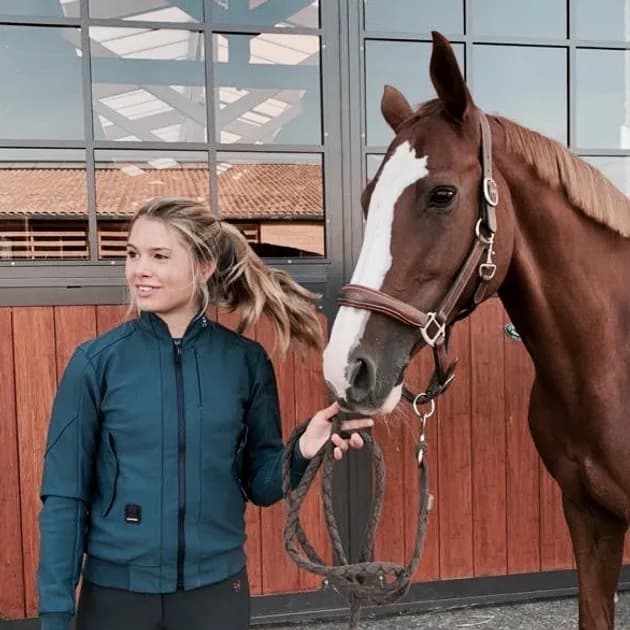 Training place
Chev'el Stables, Toulouse, France
Best results
Young Riders European Champion in Eventing in 2022

Junior European Team Champion in Eventing in 2018

6th in Junior European Championship (Best French Performance) in 2019

Victory in the CCI** of Lignières in 2020
ZAZIE GARDEAU, ELEGANCE AND BEST-WILL, IN THE PURSUIT OF EXCELLENCE
WHY THIS RIDER?
HP: Zazie joined Horse Pilot adventure at the beginning of 2020. She immediately charmed us thanks to her simplicity, her determination and her sport values. Daily training, further studies, physical and mental preparation, her lifestyle hinges on sport and her ambitions of high level. Although she is young, her adaptability makes her a complete athlete, in total harmony with the brand's values and this is why we are proud to support Zazie in her rise.
WHY HORSE PILOT?
ZG: Horse Pilot is a brand that combine quality and elegance, with user-friendly materials and cuts allowing the freedom of movements.
ZAZIE'S FAVORITE
ZG: The X-Design breeches for their elasticity and their feminine cut.
ANY RITUAL?
ZG: Listen to music before my class while visualizing my course and my actions.
A FACT LINKED WITH HORSE PILOT
ZG: I knew Horse Pilot thank to Nina Mallevaey. I have loved her clothes since I was a child, either in daily life or for competition. I had the chance to meet Horse Pilot team for the first time 2 years ago in their booth for the Jumping de Bordeaux. I loved instantly their values : will, excellence and performance.
A MANTRA?
"Either I win, or I learn."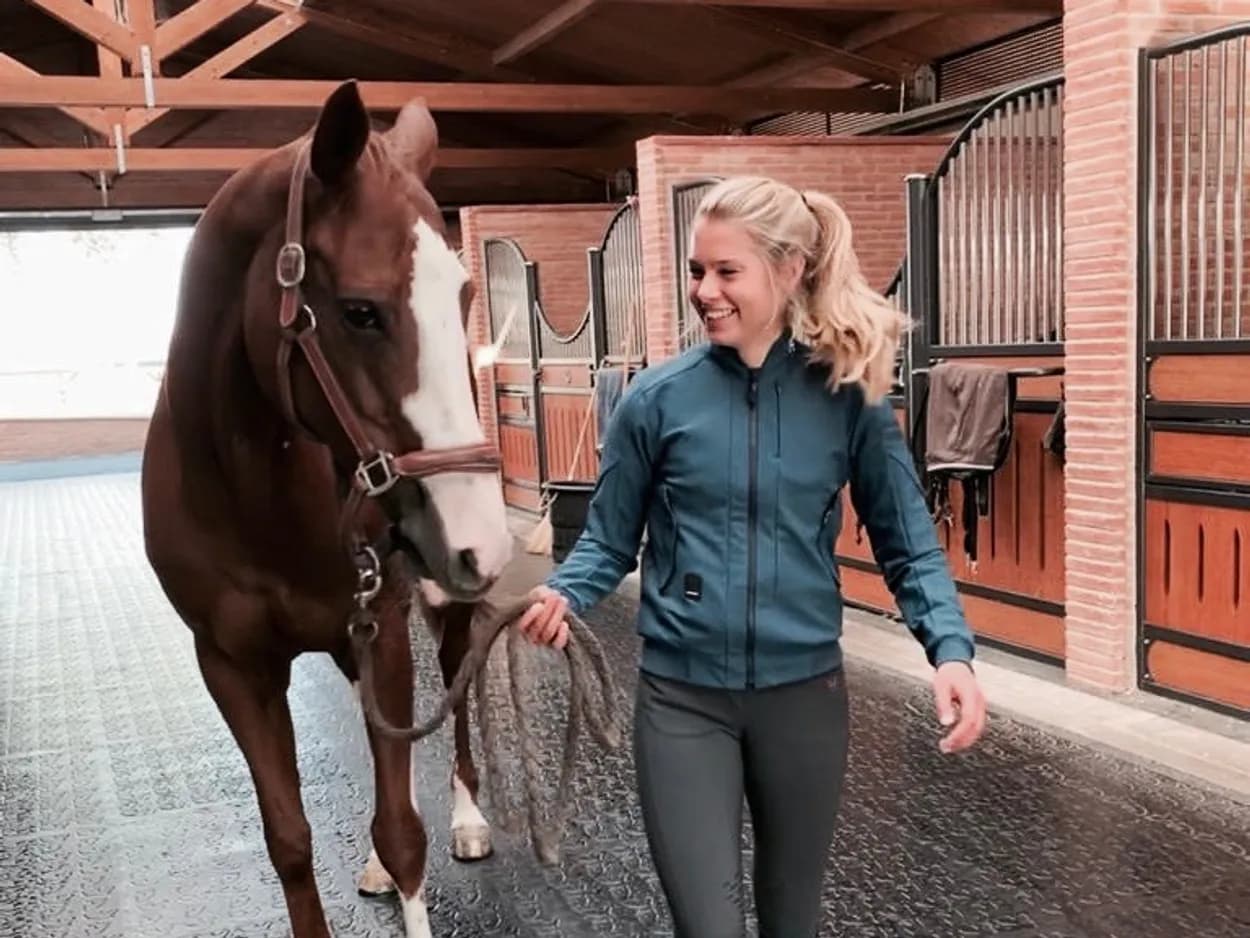 Bombers Airbag-compatible & X-Design breeches
Her Horse Pilot selection