DOWN OR PADDED COATS
Care guides for your riding clothes.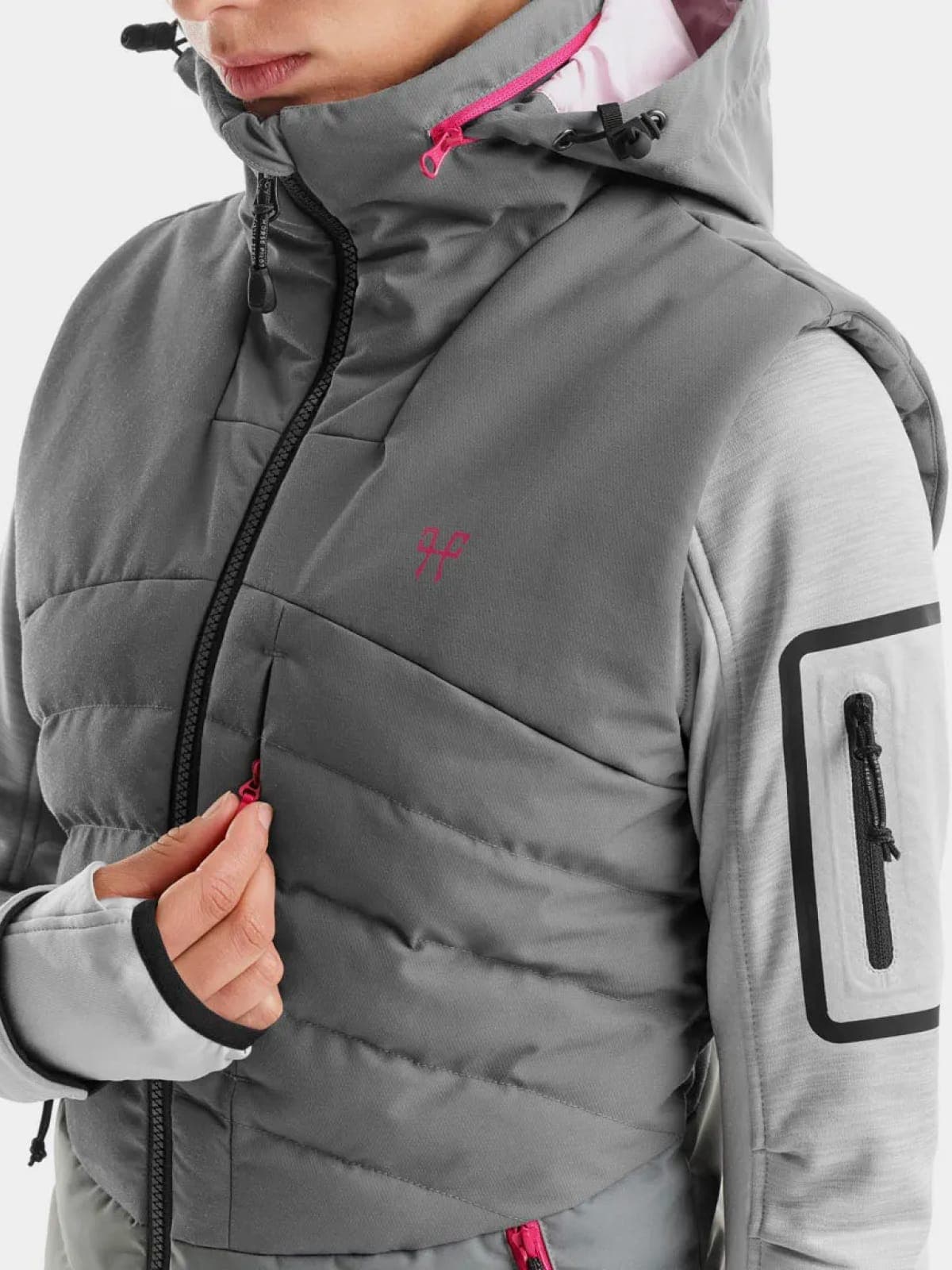 HOW TO TAKE CARE OF YOUR WARM DOWN OR PADDED COATS?
When washing your warm jackets with down or padding such as down jackets, wash them only when necessary.
Today, down is used in the manufacture of down jackets, which are known to provide better protection against the cold than synthetic materials. But how to maintain a down jacket to extend its life and retain its warmth? Let's discover the tips and tricks necessary for the effective maintenance of such a jacket.
HOW TO WASH A DOWN JACKET?
It is important to properly clean and maintain your down comforter, as it loses warmth and quality over time. Fortunately, it is possible to wash your down jacket to restore its performance. For a stain, prefer to wash it by hand on the surface.
See the labels: before any action is essential because the instructions may vary depending on the product. If you can find the program to use, it's perfect. In general, a gentle wash in warm water is a good place to start. Avoid using products containing ammonia or strong bleaching agents as this can destroy the feather filling.
Make a test: If you don't want to risk damaging your down comforter before washing, you can use this trick: take a tennis ball and place it in a laundry bag with a small amount of detergent. Dilute the lye solution in warm water before placing the ball in it. Soak the ball for 5 to 10 minutes, then rinse thoroughly.
Put your down jacket in the drum, being careful not to overload the machine to avoid jams. Put your down jacket in a suitable program, at low speed before starting the spin cycle. Important step: when the cycle is finished, don't hesitate to do an extra rinse. Then dry it flat on a ventilated surface.
HOW TO DRY A DOWN JACKET CORRECTLY?
Do not put your down jacket in the dryer :this can damage the padding and give it a shaggy shape that will no longer retain heat properly.
Keep it out of the washing machine and lay it flat in the open air or on a wide hanger for a long time. To distribute the feather evenly throughout the garment, we recommend patting it regularly to separate the feathers during drying.
Let it air dry: Once all the steps have been completed, let it air dry for a few hours before putting it away.
WHAT PRECAUTIONS SHOULD BE TAKEN BEFORE CLEANING OR REPAIRING A FEATHER DOWN JACKET?
You probably know the name of your down jacket: it could be a Jott, Moncler, The North Face... each brand has its own very precise instructions to follow. It is therefore important to always check the instructions of the brand. Indeed, some materials may require a different treatment and a particular temperature.
Beware of dry cleaning or laundry: make sure there is not too much ammonia or other strong products that could cause damage.
Rework to the original: if you feel that there are problems and you want to repair your down jacket, stores and professionals can adapt a padding to the original. Horse pilot offers to this end, under certain conditions, the repair of these riding clothes.
WHAT ARE THE RISKS OF IMPROPER CARE OF UPHOLSTERED CLOTHING?
Improper care of a feather piece can cause premature wear and significant heat loss. Feather down jackets require careful cleaning. These natural heat accumulators that are feathers, wrinkle with easily.
Too great a risk: Chemicals that may contain aggressive solvents and are not suitable for delicate fabrics will irreparably damage the padding. We always recommend soft or organic detergents, if possible special for down, without softener or detergent.
Soaking the feathers: Too much humidity can also soak the feathers, which will not stand up very well because they will be too soft.
WHAT IS THE BEST WAY TO KEEP WARM AND PROLONG THE LIFE OF A DOWN COMFORTER?
Regular maintenance is crucial to keep its original quality. It also prevents the accumulation of impurities that can lead to a reduction in warmth.
Delicate washing, low temperature (cold water or at the maximum temperature of 30° Celcius) and natural ventilation afterwards are in fact the rules to respect to optimize the maintenance of your down jacket. Finally, don't forget to keep it in a dry and ventilated place.
IS IT POSSIBLE TO WASH AND DRY A QUILTED JACKET YOURSELF?
Yes it is possible, but it is important to know the different steps of washing and drying for optimal results. It is therefore advisable to consult a professional if you have any doubts about the different steps.
Main advice: always take all the necessary precautions before cleaning and repairing your upholstery and check the labels.
HOW TO CHOOSE YOUR PRODUCT, WHAT TECHNIQUES TO ADOPT TO MAINTAIN ITS QUALITY OVER THE YEARS?
Choose your down comforter as carefully as possible; it is good to find out about the quality of the raw materials used by the brand you want to buy. Choose products with breathable, waterproof fabrics and feather fillings that can be easily washed and dried. At Horse Pilot we use mostly recycled polyester. Some of our down jackets are now all RDS certified.
The RDS standard - or "Responsible Down Standard" - is a certification that guarantees the follow up of good practices in terms of animal conditions of geese and ducks, on the whole supply chain of down and feathers.
WHAT ARE THE KEY POINTS OF RDS CERTIFICATION?
- No down or feathers may be collected from live birds (live plucking or molting).
- Force-feeding is prohibited.
- Respect for the animal, in a global approach, from hatching to slaughter.
- The animals are kept in sufficiently large, comfortable and hygienic indoor and outdoor areas to ensure their well-being.
Regular maintenance, carried out according to the same guidelines mentioned earlier in the article, is essential to ensure a long life for your down comforter. Follow these simple tips to prolong the quality and comfort of your quilted jacket.
If despite these tips, you don't make it, contact us via our form or directly by phone: +33 4 99 54 63 52