RESEARCH AND INNOVATION
It took no less than 3 years of research and development for our teams to produce this boot, a veritable concentrate of technology, designed to address the specific demands of equestrian sports. We are proud and happy to tell you the story behind it and to share with you the different stages of its design.
OBSERVE
It is through practical experience and observation that we are aware of the different challenges concerning riding boots.

Firstly, there's the issue of size and fit since for a given shoe size, there can be up to 17 different product references depending on shaft height, calf circumference or ankle width.

The majority of products on the market are still made from thick animal hides, with excess material that loses its shape over time. Generally not very breathable or very insulating. As riders, we are looking for the comfort of a running shoe with the stability and support that a traditional boot provides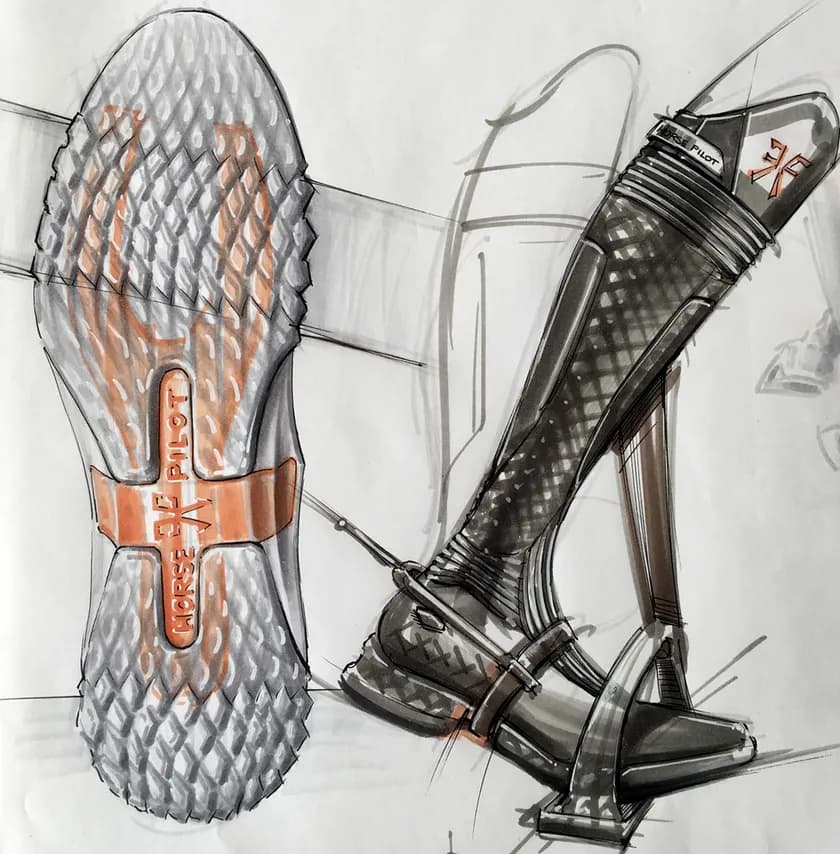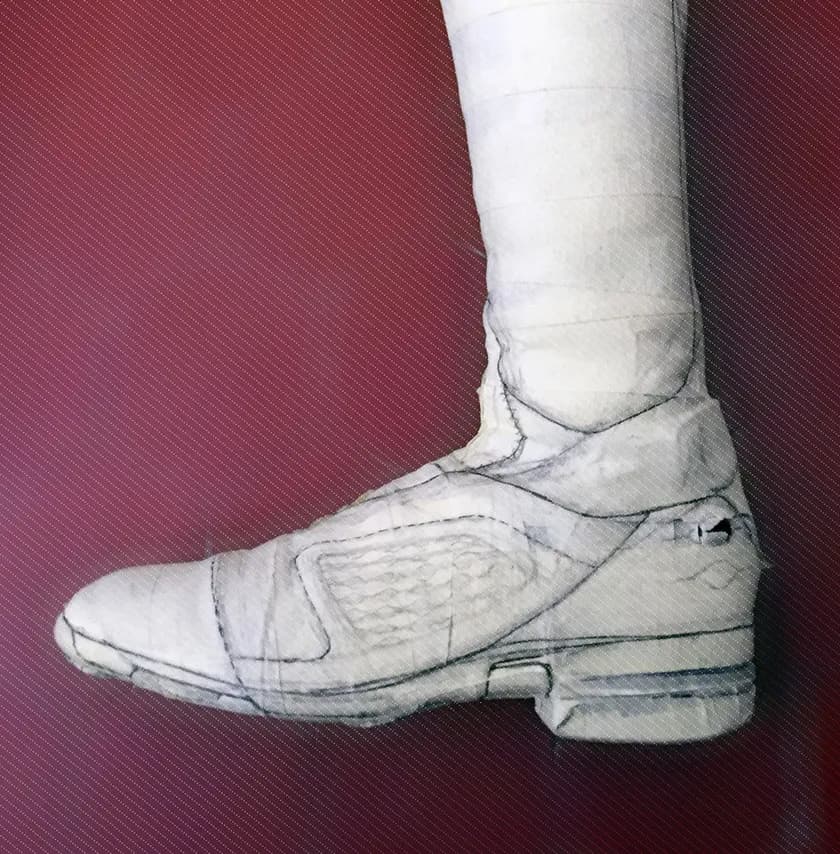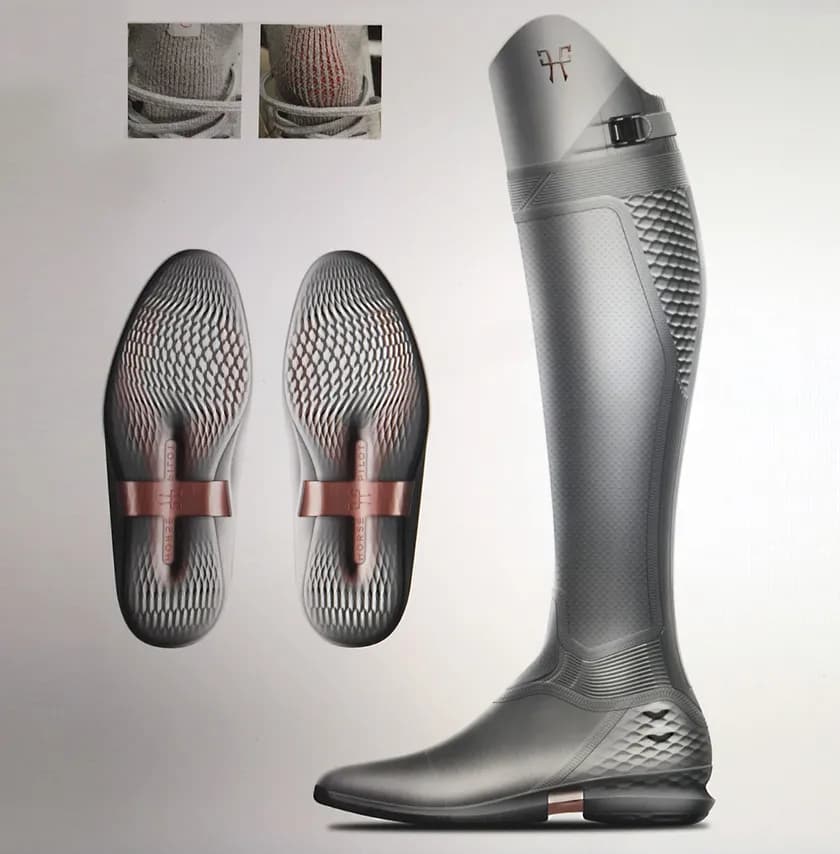 Design
A BOOT THAT ADAPTS DYNAMICALLY TO THE RIDER'S BODY SHAPE AND RIDING STYLE.
The brief and our initial intention were really to create the highest performance, most comfortable, most hard-wearing and sustainable product with the best fit. By drawing on our equestrian expertise and taking inspiration from technologies used in other sports, we were able to come up with the solutions to meet riders' requirements.
Development
OUR AMBITION: TO REVOLUTIONISE THE WORLD OF RIDING BOOTS
To meet the challenge, we brought together the best experts and specialists in sports shoes and worked closely with them for over 3 years.
Hundreds of hours of interviews and thousands of hours of design and testing later, the Teknit Boot was born.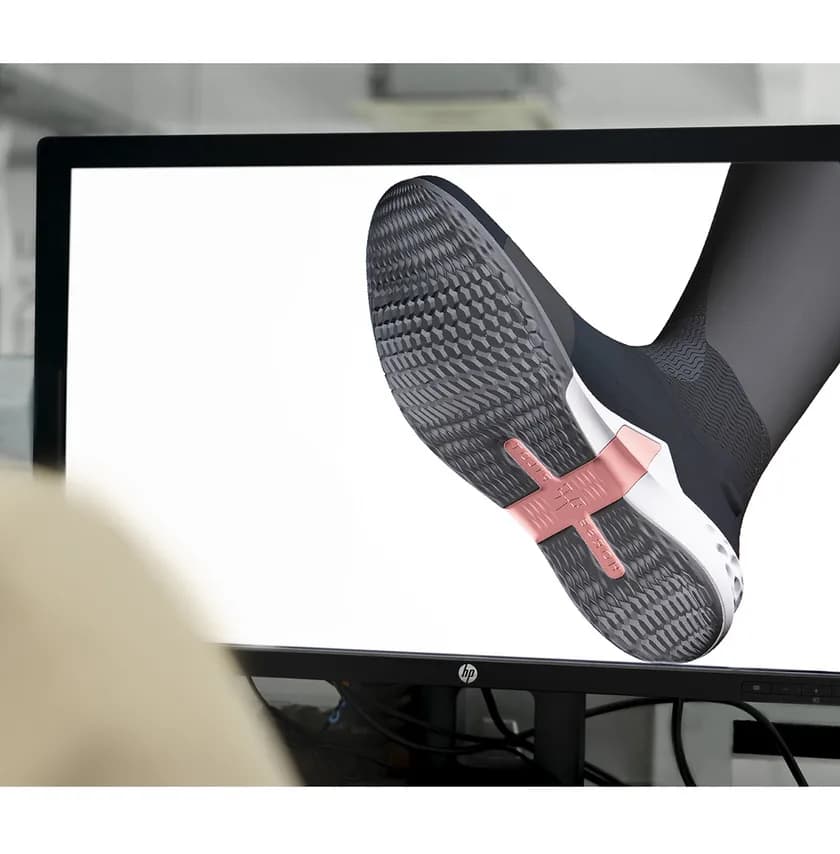 ONE SIZE FITS ALL
A BOOT DESIGN THAT ADJUSTS TO ALL BODY SHAPES.
The highly elastic vertical stretch allows for height adjustments, while a 3-dimensional KNIT fits perfectly around the rider's leg. The result is comparable to a made-to-measure boot.
Commitment
FROM THE RAW MATERIALS TO THE PACKAGING, EACH STEP IN THE BOOT'S MANUFACTURE HAS BEEN ECO-DESIGNED.
By using a knitted material, we have completely eliminated off-cuts, since the fabric is custom-knitted for each boot. No more cutting, no more waste.
The product is packable, saving 60% in transport volume, thanks also to compact packaging and a reusable carrying bag.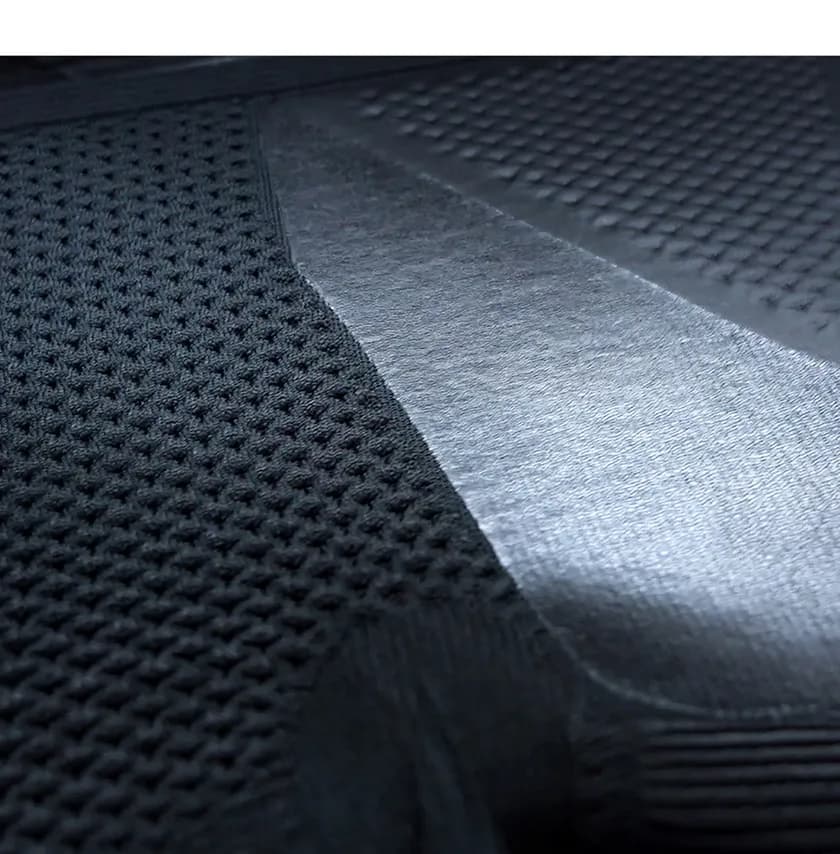 AN ECO-DESIGNED BOOT
A product that represents a real revolution and provides a real new experience for riders.
Discover