What are used riding competition jackets worth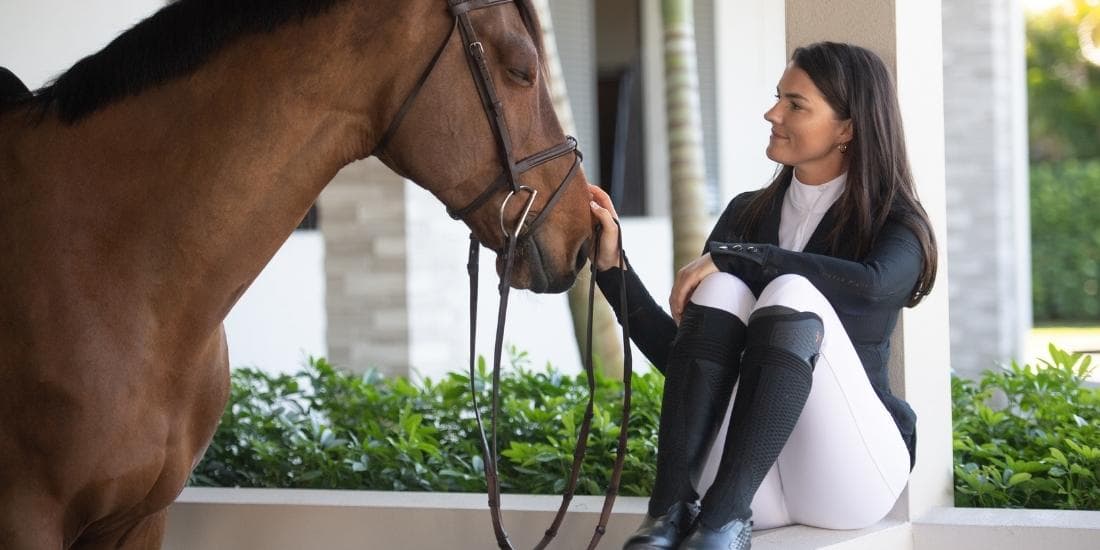 Riders are often required to compete, whether they are beginners or of a more advanced level. In this case, they need to acquire a riding competition jacket suitable for their discipline. This piece is mandatory for some competitions, so it is essential to get one. The riders must then think about their purchase according to their budget. They have the choice between an expensive branded jacket or a cheaper one. However, a third option is possible: buying a second-hand branded horse riding jacket. This allows you to buy a branded jacket in good condition, and therefore of superior quality, for sometimes half the price of a new one! Thus, each rider can enjoy a product in good condition, without paying a sum that he considers too expensive. This also allows him to not deprive himself of a certain comfort, especially provided by the technical properties of most jackets of major brands.
The second-hand market for show jackets
It happens very often that riders get tired of their riding jacket or buy another one. They then decide to sell their old model, even though it has sometimes been little used. For a rider who is new to riding, or who does not have a large budget to allocate to his equipment, the second-hand market can be an excellent alternative. He can benefit from good quality equipment, sometimes even in almost new condition, for a lower cost. Rather than buying a low-end show jacket at a low price, riders can afford the quality and technicality of a branded show jacket for approximately the same price. There are many sites and sales platforms where riders can sell or buy equestrian gear, including a men's or women's riding show jacket.
The resale price of used show jackets
On the second-hand market, it is possible to find a great many show jackets for sale, whether you are looking for a men's or women's model. They are usually all different: brands, cuts, colors and even materials vary greatly depending on the models offered. The price of some models can start from about ten euros, while it can go up to 800 euros for the most prestigious models and the most expensive at their new price. This wide range of prices can be explained by several elements: the brand of the model, the fabric (synthetic, cotton, etc.), its manufacturing techniques and qualities (breathable, water-repellent, stretch, lining, etc.), or its aesthetics (color, collar, yokes, sleeve size, etc.) and its condition (new, good condition, worn, etc.) This wide selection allows riders to turn to a model that perfectly fits their budget.
The value for money of used
The value for money of a used show jacket will, most of the time, be excellent. Indeed, riders can take advantage of the second-hand market to afford a branded model, and therefore of generally higher quality. However, it is important to pay attention to the quality and wear of the second hand riding jacket: a damaged model will not be able to perform well and will not last over time. Therefore, it is better to take care of the quality of the chosen model before buying it, and for example prefer a jacket that has been used little.
Life span of a pageant jacket
A pageant jacket usually has a fairly long life span. This is because it is not used very often, or at least not daily. Used a lot during a show season (national, regional or internal), the riding jacket is not, however, worn for stable life or recreational riding. Therefore, a jacket worn only a few hours a month will not wear out as quickly as a garment worn daily. Moreover, if a jacket is well maintained, its life span can be multiplied. This excludes, of course, a snag caused by a fall.
Preservation of technical features over time
A used jacket, provided it is a brand name, will retain the vast majority of its technical characteristics over time. This depends, again, on its maintenance: a well-maintained jacket will not lose its technical qualities and will benefit its rider(s) for many, many years. For example, the fact that it is waterproof, windproof, or breathable. In addition, branded jackets are generally very resistant and comfortable. This means that riders are perfectly comfortable and can focus on their performance on horseback.
Does a show jacket go out of style?
It is possible for a show jacket to go out of style. This is especially the case if it has details specific to current fashion trends when it was designed. However, a pageant jacket is generally required to be sober and elegant: therefore, it is not uncommon to find models dating back several years and whose design is absolutely not out of fashion. The cuts, on the other hand, can change and evolve over time to better adapt to different disciplines. But a women's or men's competition jacket can still be comfortable and appropriate in terms of design, even after many years. The key is that it suits the rider's taste and the standards in place for equestrian competitions, especially at the national and regional levels.
Wear level of used riding jackets
It is important, before buying a used show jacket, to pay attention to its quality. For example, some models suffer from a few defects related to wear: small threads that tear off, weakened seams, or the fabric that lint. If these details are prohibitive, it is better to look for another model to buy second hand. However, if the jacket is purchased for a single competition, or if the rider has a very small budget, he can take advantage of these small wear defects to lower the price of the competition jacket. If the wear is not too noticeable, riders can even repair this type of jacket themselves with little material: a little sewing or maintenance, and the model will be like new for a very small price.
Distortion and color loss of used riding jackets in the wash
As mentioned above, a riding show jacket should be carefully maintained throughout its life. It is best to ask the seller how they cleaned their jacket during the time they owned it. This could prevent it from wearing out prematurely, losing its colors, loosening or losing its elasticity, which would be detrimental to both its technical qualities and its elegance. If the jacket you wish to purchase has always been well cared for, and you intend to clean it carefully as well, there is no reason why a second-hand model should wear more than a new one. On the other hand, if the jacket is particularly old, it may already be worn out from successive washings, even if the care has always been taken carefully.
Riding show jacket clearance, an alternative to secondhand
If a rider wants to get a competition jacket at a low price, the second-hand market is not necessarily the only option available to him. Indeed, he can take advantage of very interesting solutions, such as private sales, sale periods, promotional codes, or even destocking of products from old collections. By taking advantage of these various opportunities, a rider will be able to offer himself a brand new riding jacket, adapted to his discipline, without paying the full price. So it's a great way to treat yourself while saving money.
Second hand equestrian show jackets