Using your Twist'Air Airbag for the first time.
Discover how to install your Twist'Air Airbag and use it for the first time.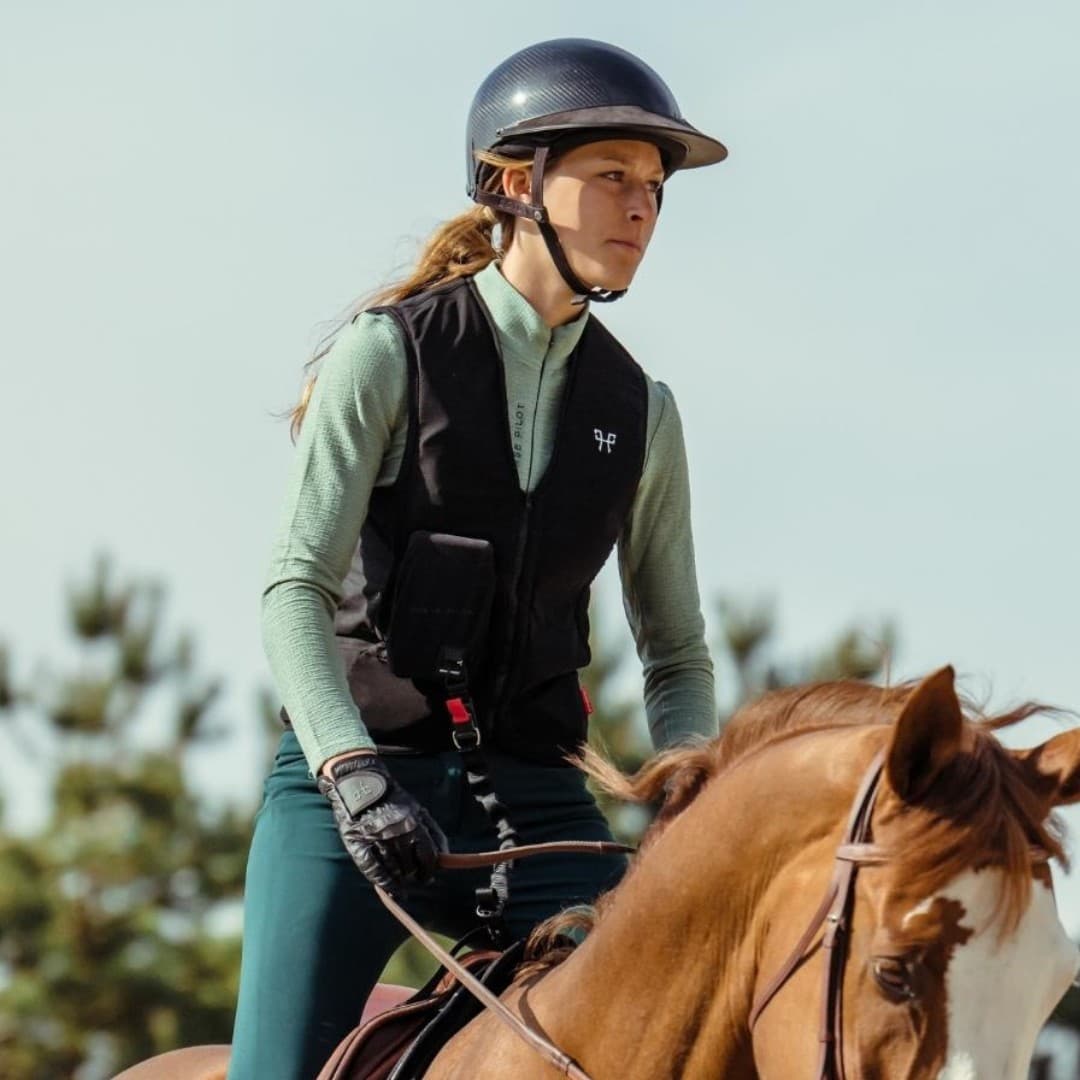 SECURE THE LEASH TO THE SADDLE
1. First of all, remove the stirrup leathers.
2. Pass the two leash loops through the stirrup bars and put the stirrup leathers back in place. Make sure both leash straps are secure.
3. Once the leash is installed on the saddle, you do not need to remove it, and it can remain on your saddle.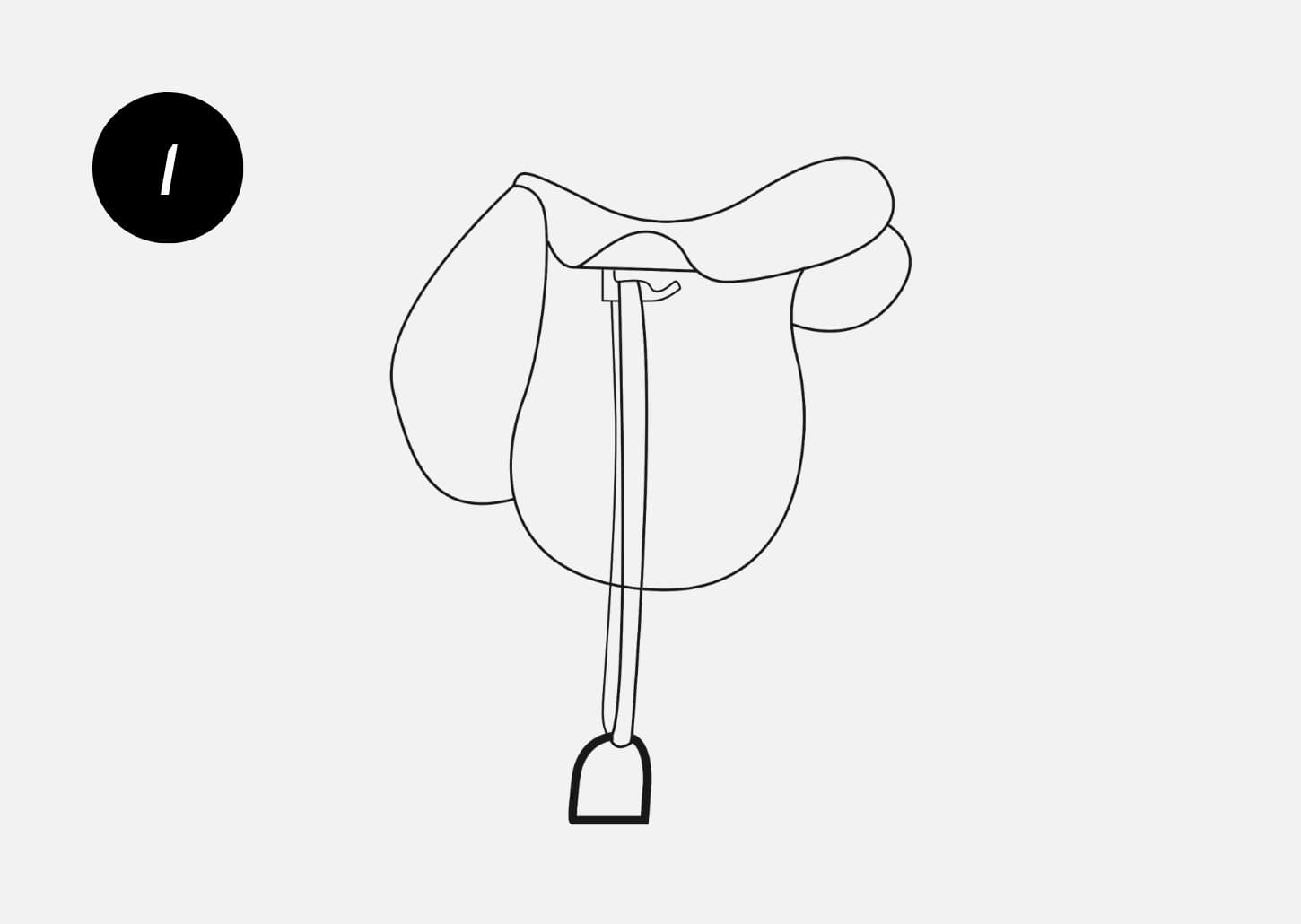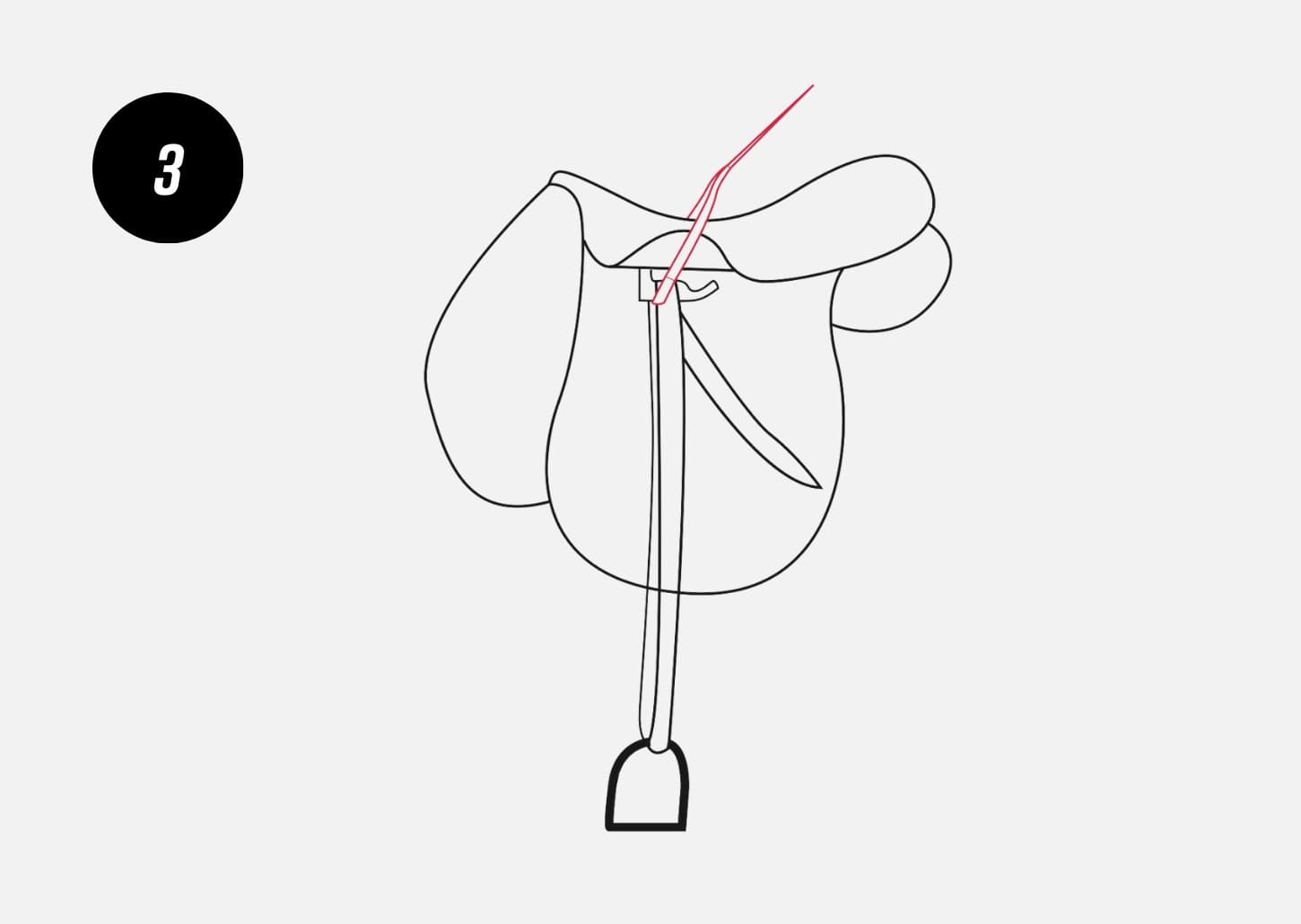 FASTEN THE LEASH TO YOUR AIRBAG VEST
4. Once you are on your horse and wearing your vest, connect the leash to your airbag vest. To do this, secure the automatic connection system (red) to the strap hanging from your vest. This patented magnetic connection system is easy to connect and disconnect from your vest.
Remember to release the leash from your airbag vest when you dismount to avoid accidentally triggering the airbag.
ADJUST THE LENGTH OF THE LEASH
5. The leash should be fully extended when you stand on your stirrups. You can adjust the length of the leash by sliding it through the loop.
You can also refer to the table below and use the height of the horse at the withers to adjust leash length. Leash length is measured between the ball and the junction of the two straps connected to the stirrup bars.

Make sure the leash is adjusted correctly to ensure proper airbag operation. Adjusting leash length incorrectly may result in delayed airbag activation.