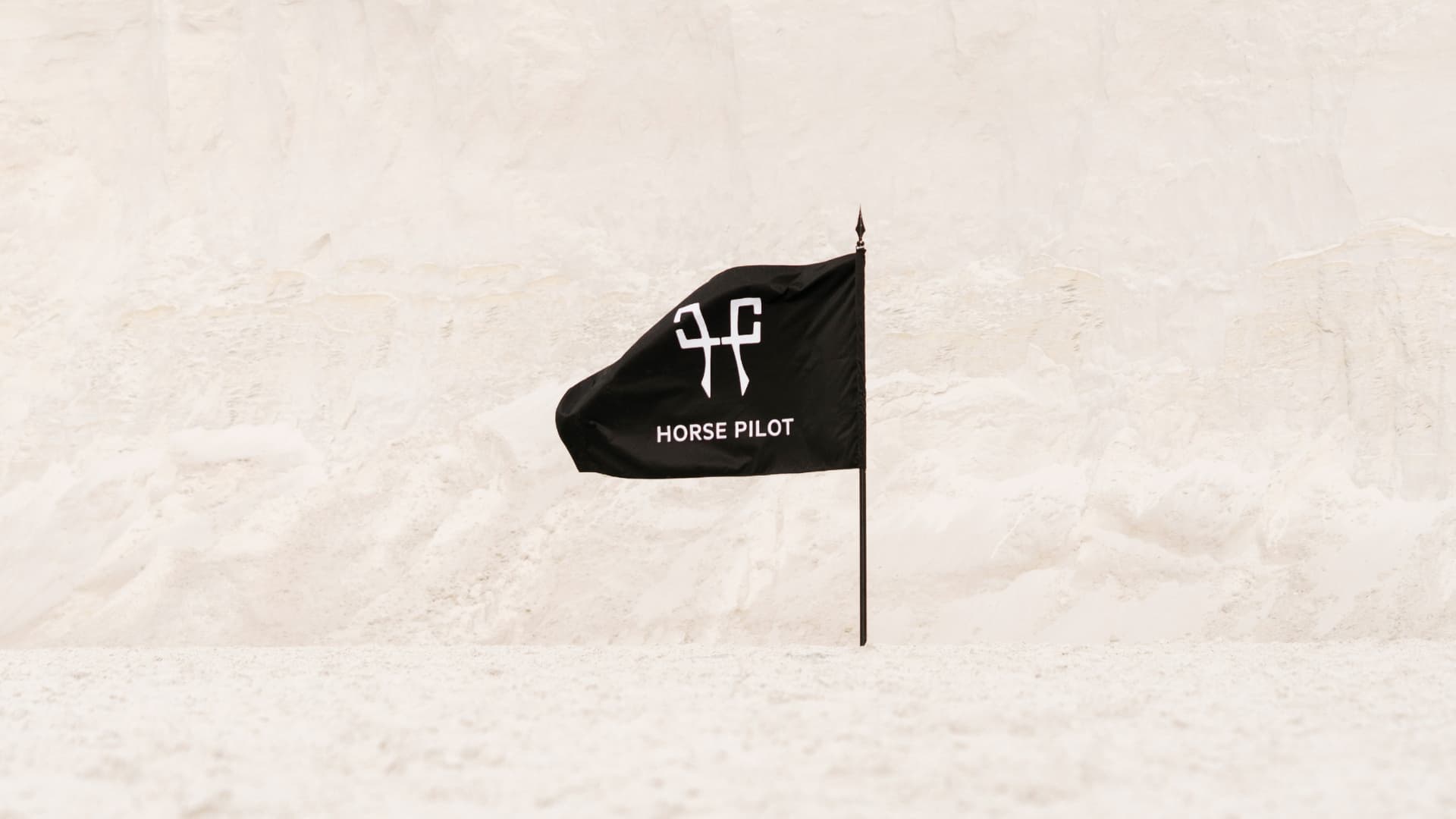 The story of an inspiring and commited team
Horse Pilot would like to introduce you to The Horde, a campaign inspired and driven by a committed team. A campaign in which horse riding is portrayed as a way of life and riders proudly uphold the values of the community they belong to.
Horse riding, a way of life.
At Horse Pilot, riding is not just a sport, it is a way of life. This is why we created The Horde. A campaign that was inspired by our team, a campaign that embodies who we are as riders, who we are proud to represent.
A true statement that showcases a community, with different personalities and ambitions perhaps, but a shared passion and dedication for the sport and for horses.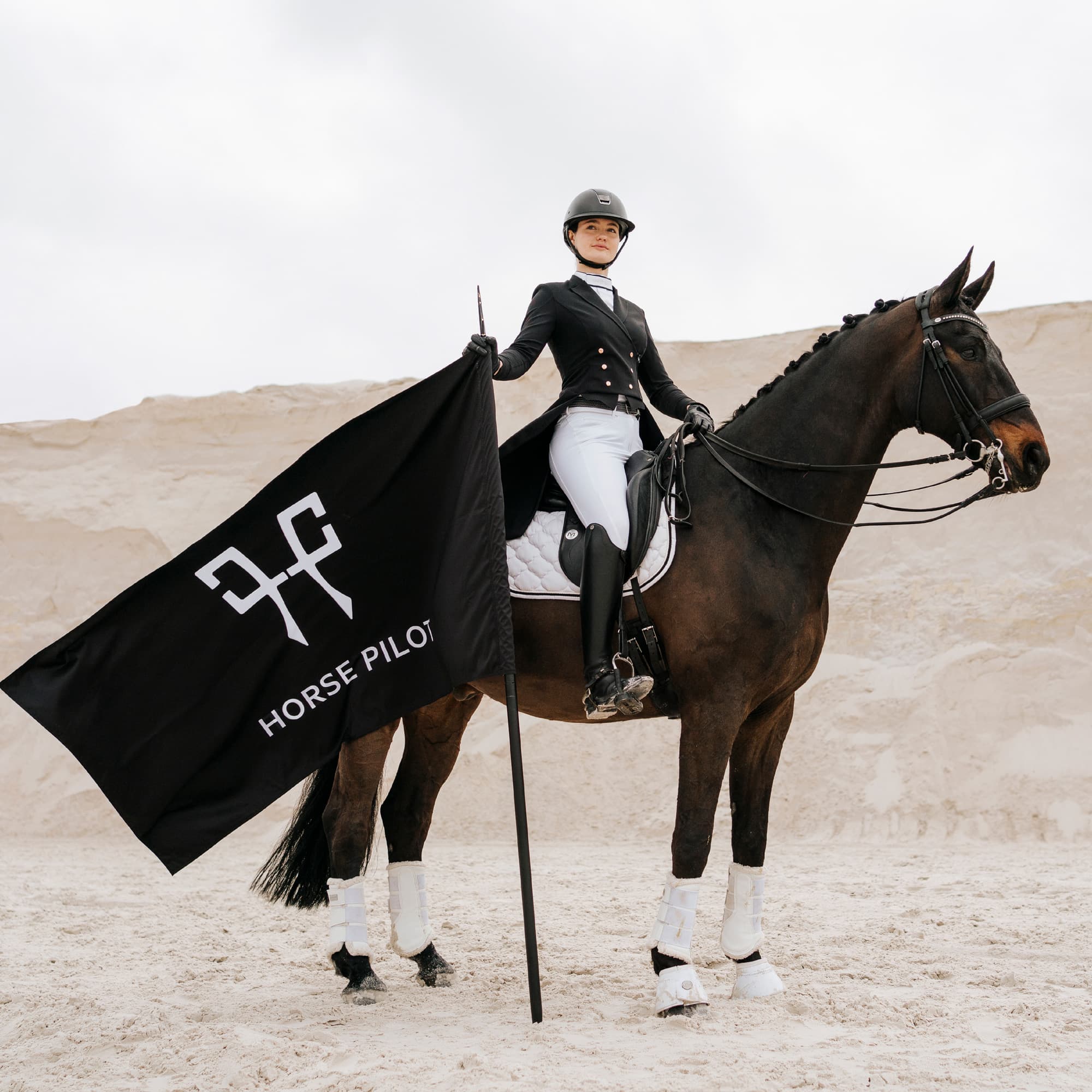 Because without a team, none of the world's great achievements would have been possible.
Horse riding is considered an individual sport. But at Horse Pilot, we believe a person can never achieve ambitious goals on their own. This is why The Horde promotes teamwork and a community where each member is important and contributes to its development, whether from the shadows or in the limelight.
It is a determined, united and dedicated horde that has helped write Horse Pilot's story.
Horse Pilot is a story of enthusiasts, with different profiles and backgrounds, but all driven by the same desire to imagine the future of horse riding. We are all riders, but first and foremost, we are athletes. Determination, dedication and pushing our limits, these are the values that drive us.
They are the ambitions and shared values that led each of us to choose to join our horde over the years, and write its history. Together, we have overcome challenges and celebrated victories, continually moving forward and pushing the boundaries.
This is why we are proud to present The Horde to you today, a committed campaign that reflects the Horse Pilot horde and its members. We are hosting our banner high, moving in the same direction, together.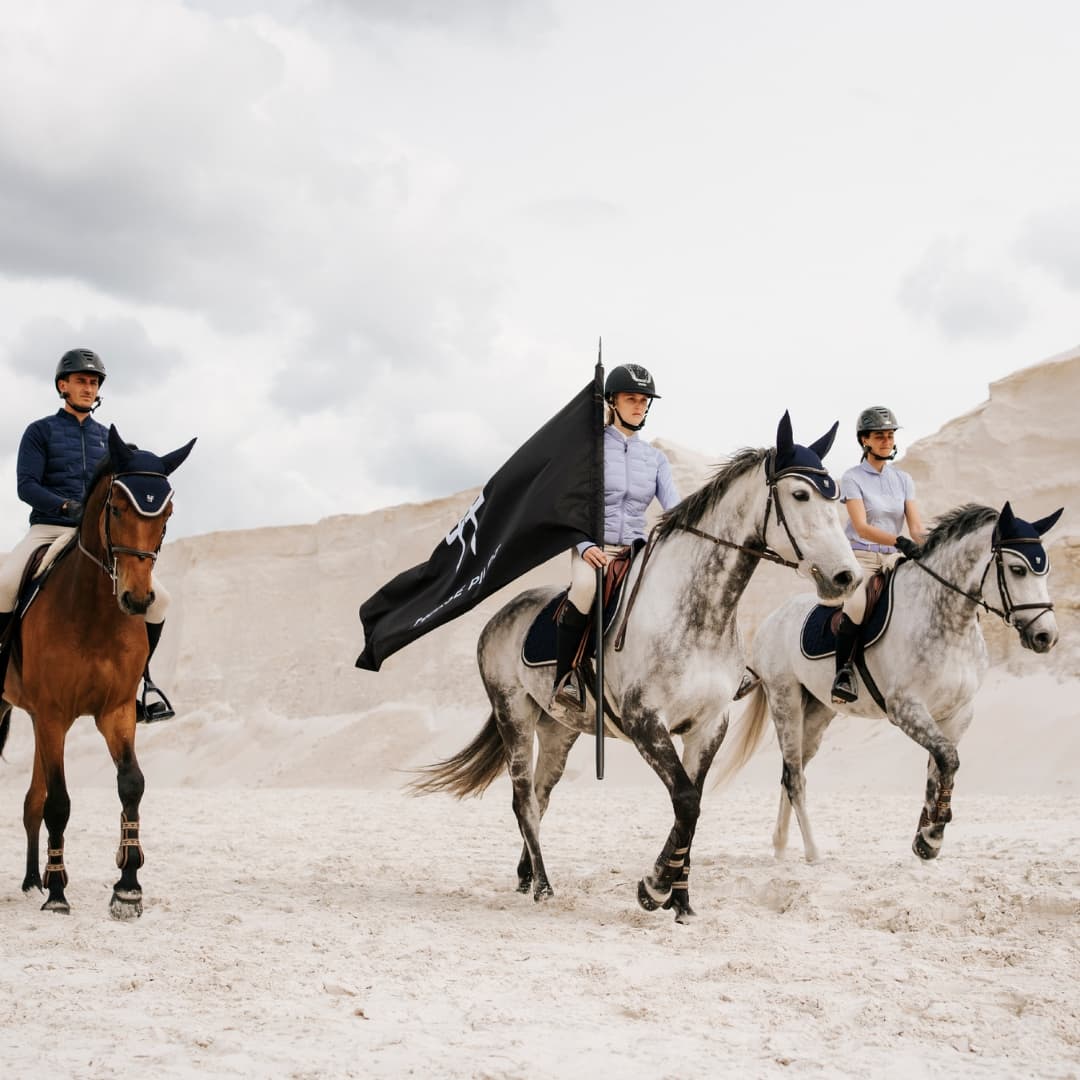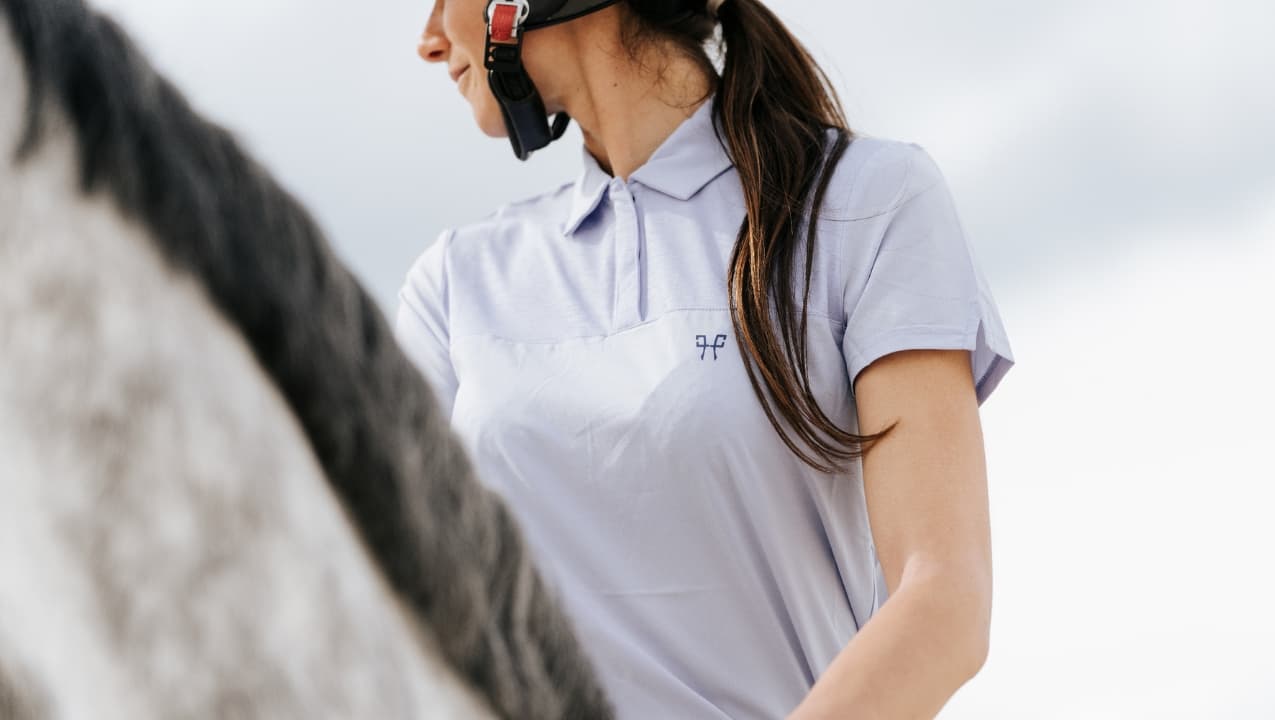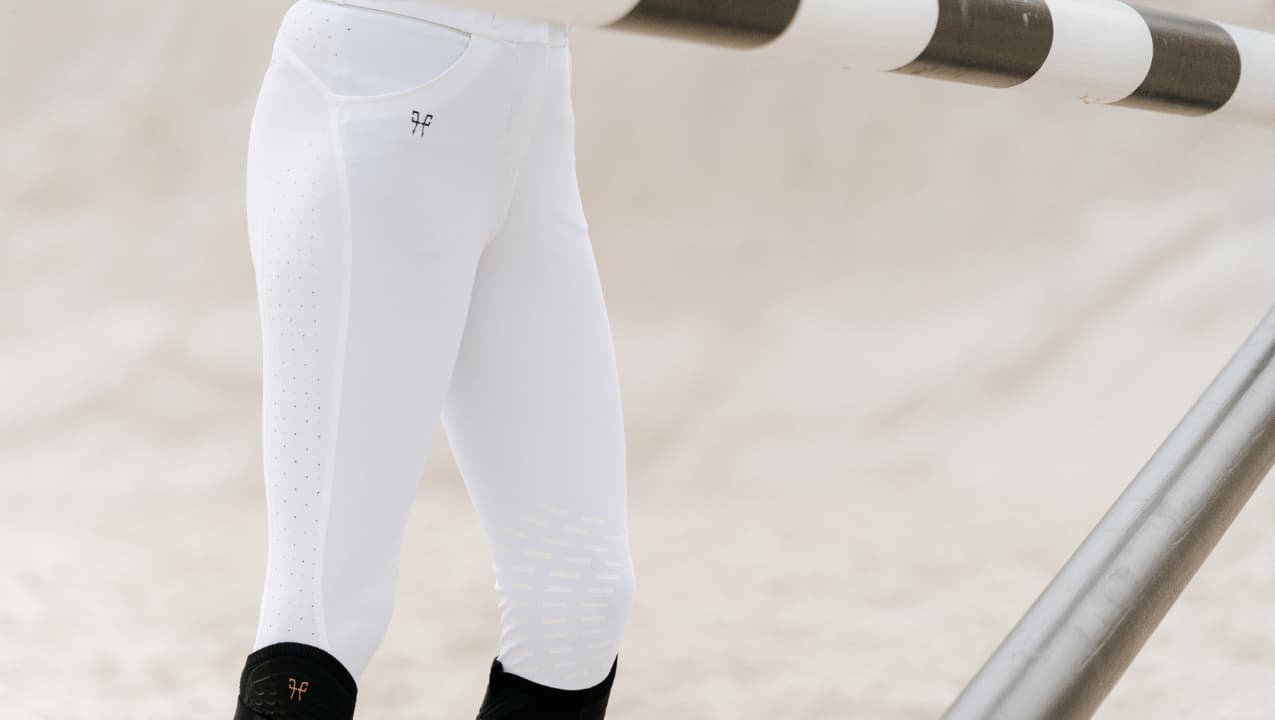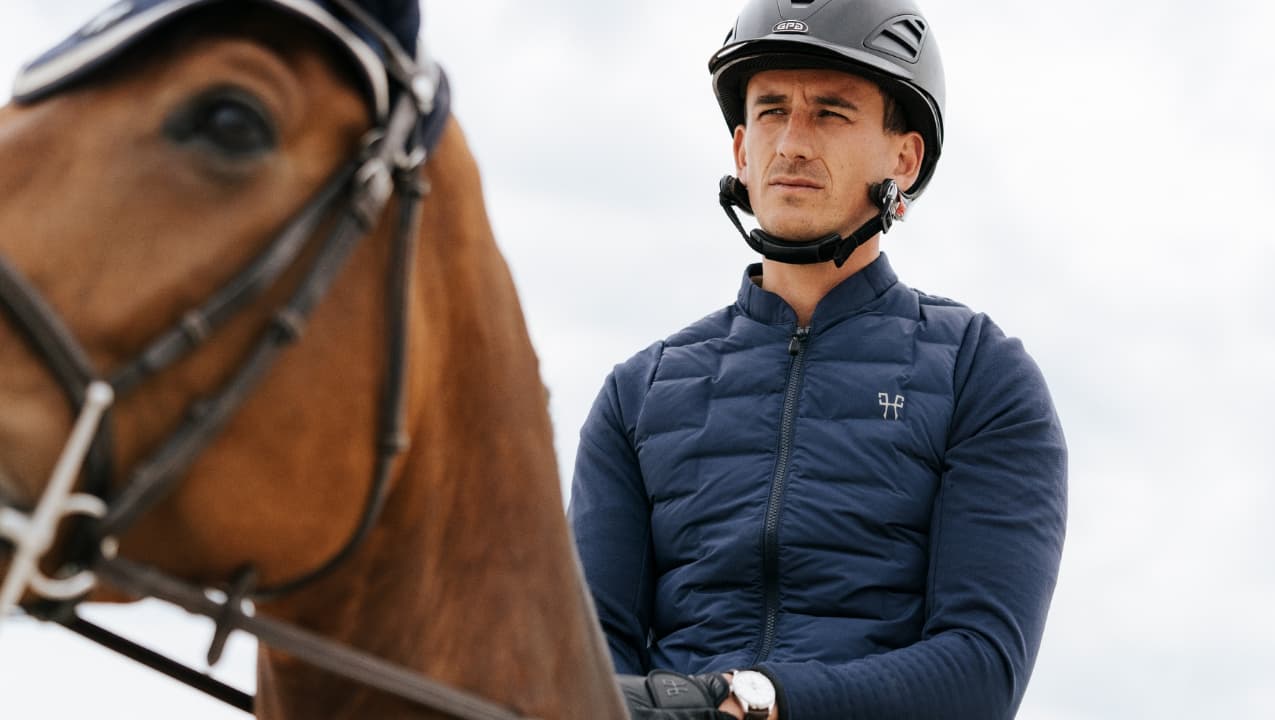 The Bourron-Marlotte sand quarry: a place where peace and quiet let the imagination run free.
A spot with a clean design, a neutral venue that could provide riders with the freedom to come together, express themselves and unite to form a horde. This is why we chose the Bourron-Marlotte sand quarry, which is steeped in history.
A lunar and desert-like setting
The quarry contains extremely pure white sand, deposited by the sea some thirty million years ago, which supplies the world's biggest equestrian events, such as the London 2012 and Rio 2016 Olympic Games, and the 2017 FEI European Dressage Championship in Sweden.
Its pure design and functionality for horse riding make the Bourron-Marlotte sand quarry the ideal place for the imagination and self-expression to run free.
In this lunar and desert-like setting, the riders and horses were able to let their nomadic and creative minds express themselves, to write the story of The Horde.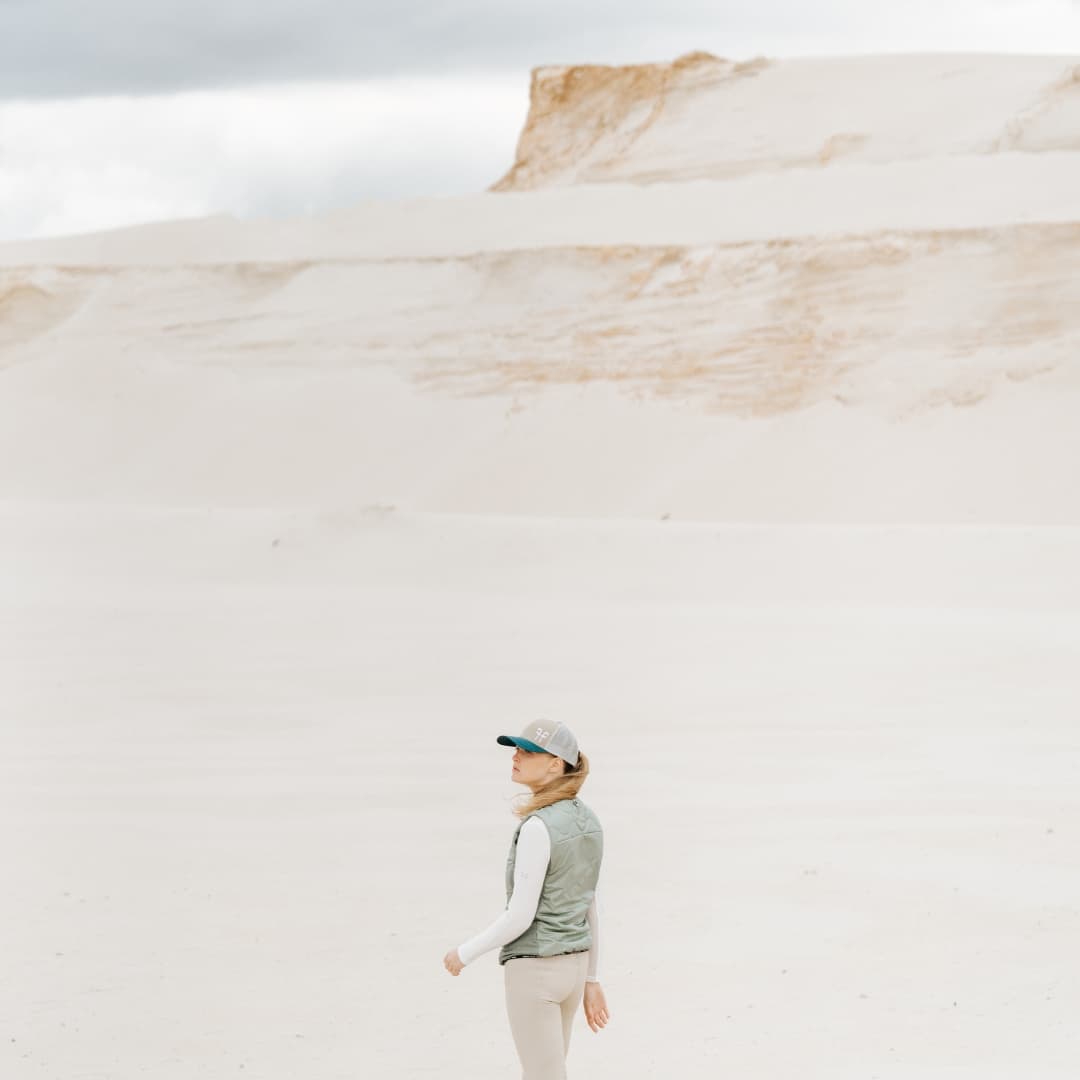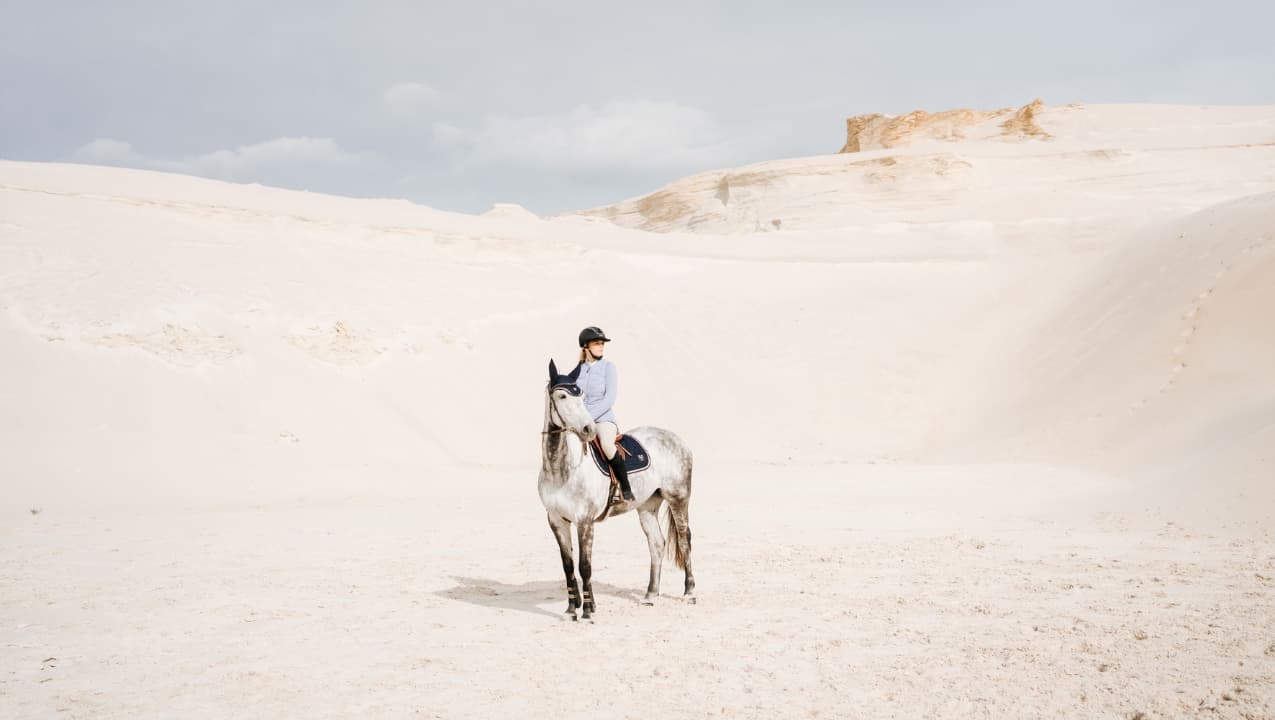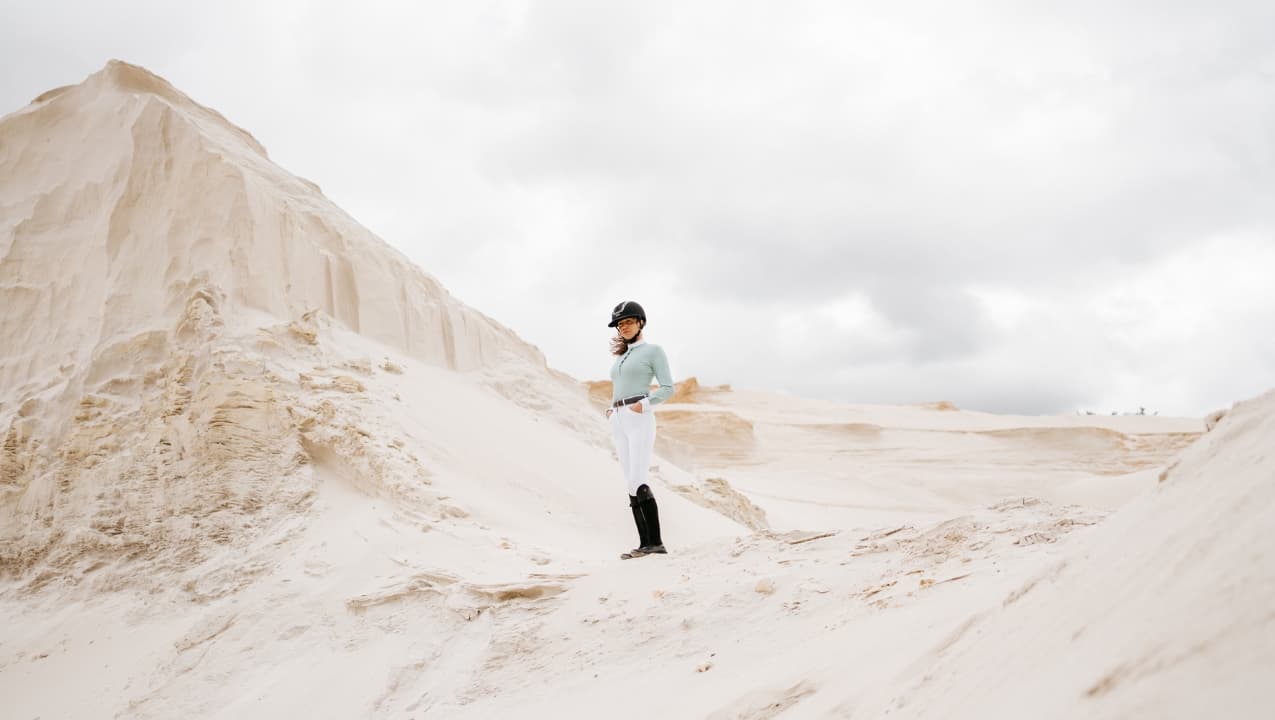 Inspired by the people around us, the Horse Pilot horde is made up of all our staff and ambassadors, but also and especially you, without whom the brand's success would not have been possible.
How about you, tell us about your horde?