CARE OF YOUR AIRBAG VEST
Care guides for your riding clothes.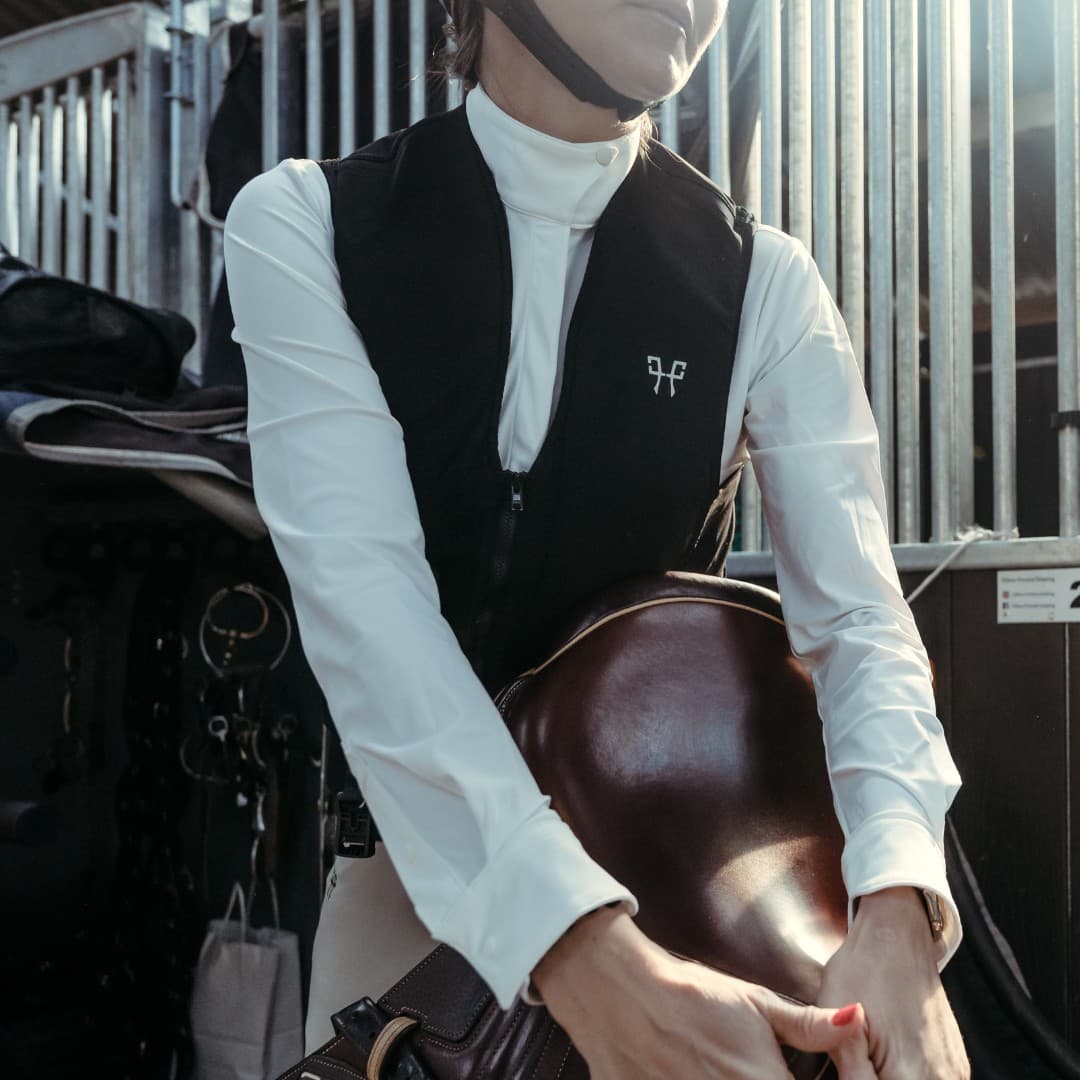 REGULAR MAINTENANCE OF THE VEST
Whether your vest has inflated or not, maintenance is recommended every 2 years after purchase, even if your vest is functioning normally.
In case of damage or malfunction, do not use your IN&MOTION equestrian air vest and please contact customer service. They will advise you on whether maintenance is required.
Even if it has not inflated, the recharge's weight must be checked every year: 204 grams (+/- 6 grams). If the recharge is under this weight, it must be replaced, as described in this manual's "After Inflation" section.
MAINTENANCE SERVICE
You can order maintenance directly on In&Motion: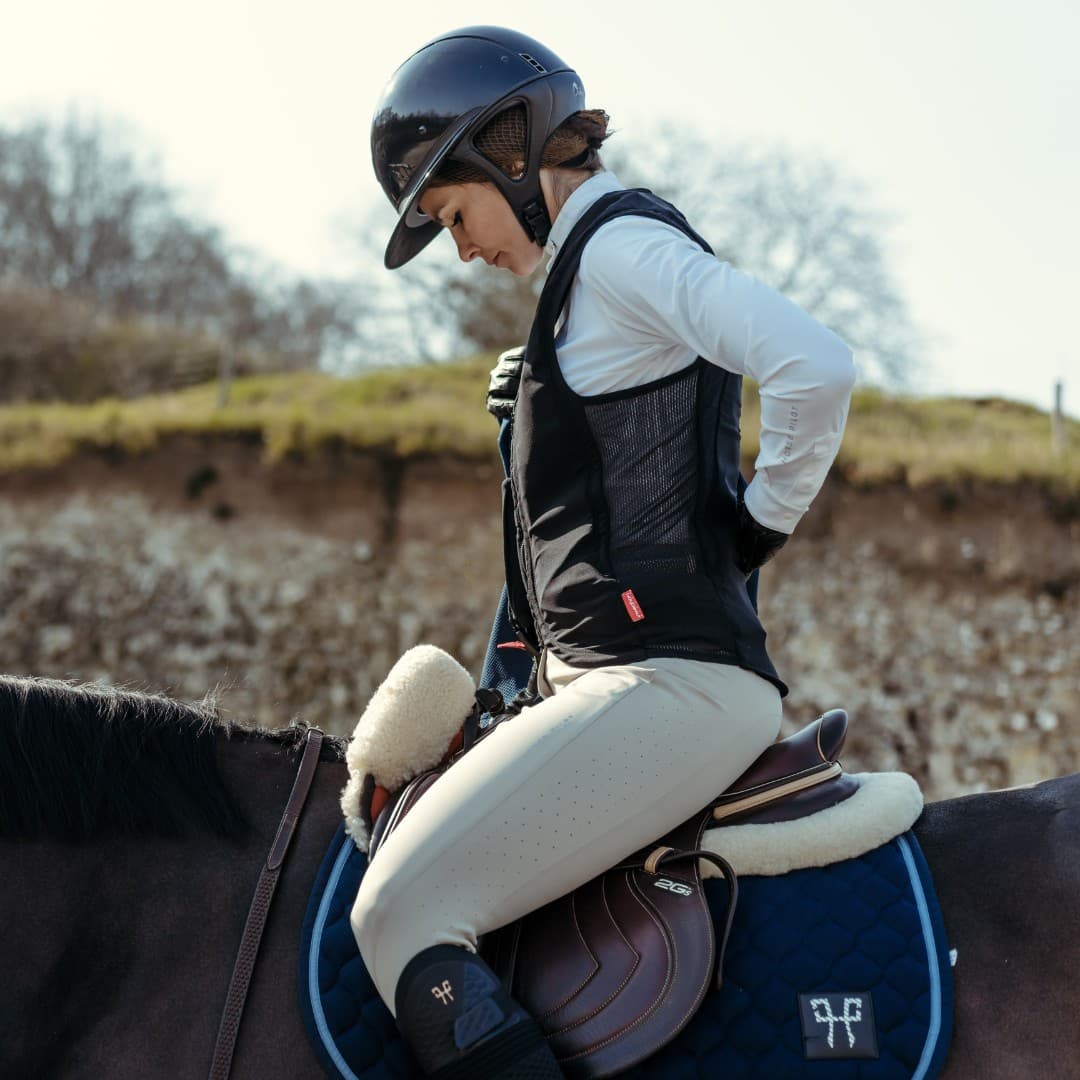 PRODUCT CARE
Brush the vest with a slightly damp stiff brush. Air dry, preferably on a hanger.
Do not immerse the airbag, do not wash the airbag vest in a washing machine or by hand, do not use a tumble dryer, do not tumble dry, do not use a hairdryer, do not use detergent, do not iron, do not bleach, do not dry clean, dry away from a source of heat and out of the sun.
For more details, please refer to the care label.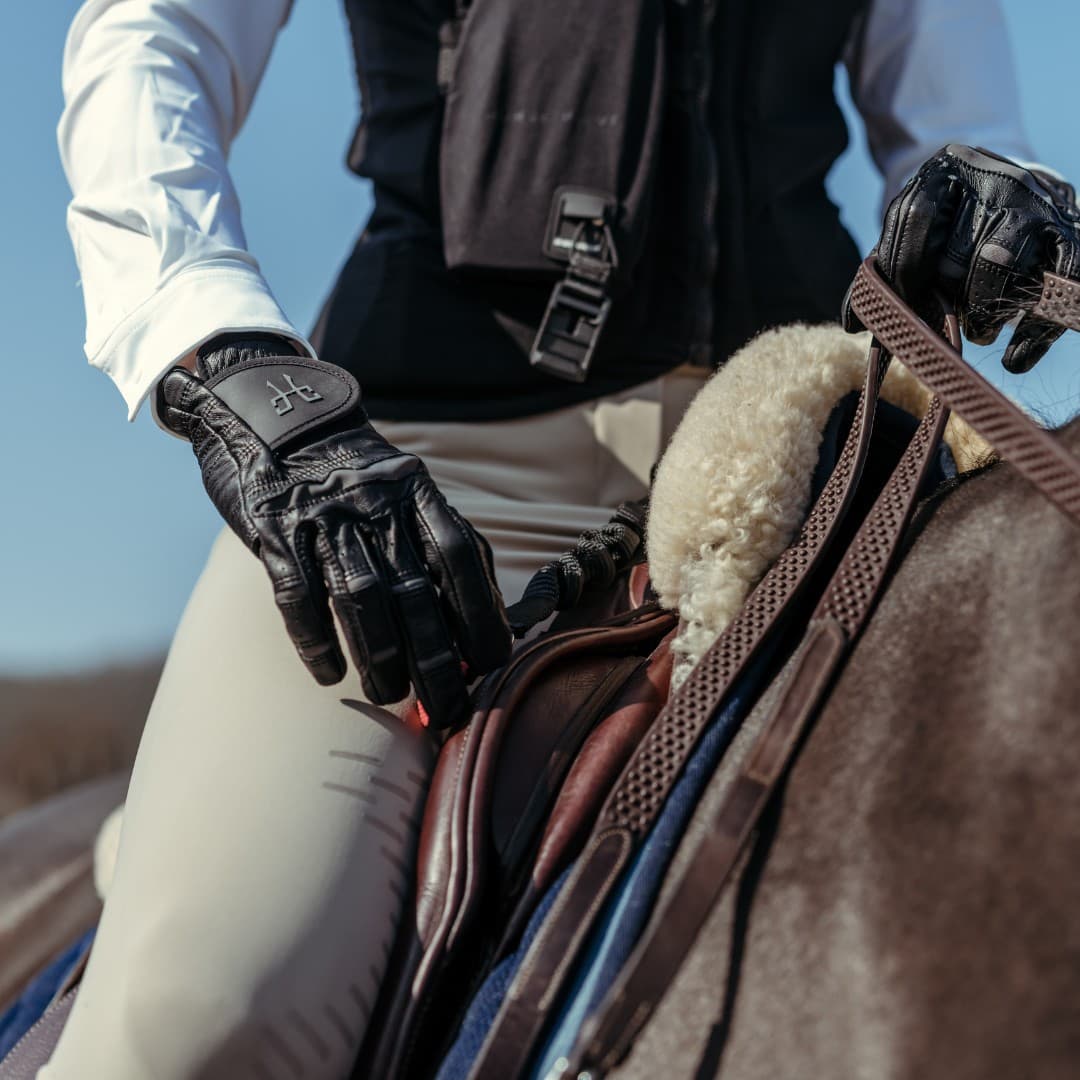 PRODUCT STORAGE
Store the vest in a clean, ventilated place, away from moisture and light, and protected from shocks and pressure.
Do not store the vest near flammable surfaces or objects. Do not leave the vest in direct sunlight, under a windscreen, or in a car.
Do not fold, crease, bend, twist, or ball up the vest. Hang it on a hanger or lay it flat to avoid breaks or cracks.
If misused, the vest may cause improper inflation, which could damage your property or even cause personal harm. Ensure that you transport the vest in clean packaging that protects it from moisture and direct sunlight, and keep this user's manual throughout its life.