Horse Pilot riding leggings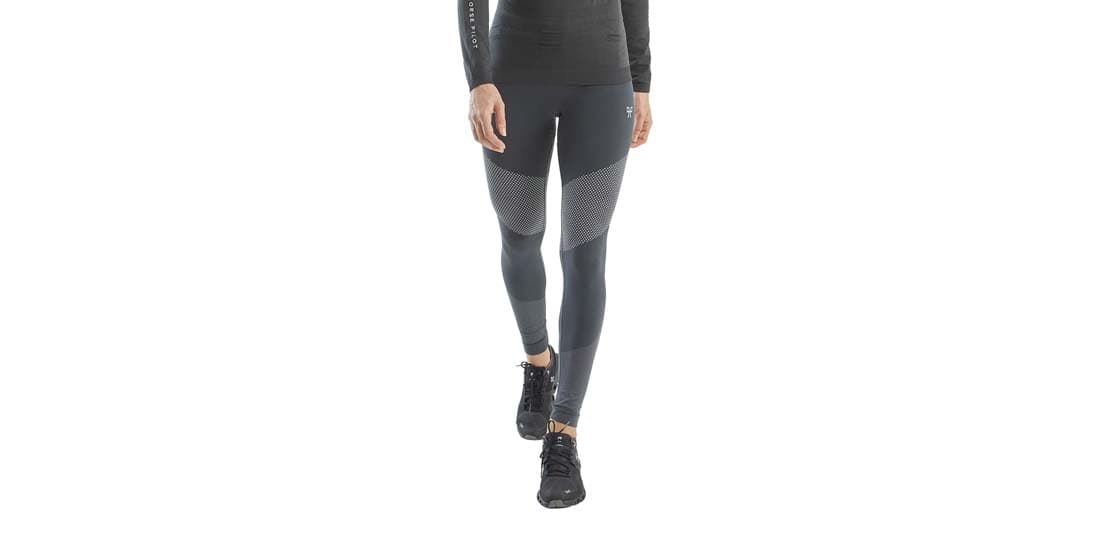 Horse Pilot is a brand renowned for its innovative and technical products for horse riders, as well as for its quality equipment. We offer in particular a range of comfortable and hard-wearing riding leggings. Every rider can therefore select a product that fits their tastes, their body style, and their budget.
Our women's, men's and children's riding leggings
As with other sports, horse riding requires appropriate clothing. This especially includes comfortable riding leggings made of stretchy materials. Horse Pilot has a wide range of hard-wearing and stylish leggings for male and female riders.
Why buy riding leggings for horseback riding?
Riding leggings are important when a person wants to go horse riding. Indeed, wearing suitable pants will protect the legs from excessive friction, while retaining great freedom of movement. In addition, some types of leggings have an elasticated waist and are reinforced with grips or patches, ensuring a better grip in the saddle.
What is the difference between leggings and riding pants?
Riding leggings fulfill the same role as traditional pants. They are, however, more comfortable, feeling like a rider's second skin. That said, one major difference is that it is preferable to wear pants in competition, especially in dressage where the rider's appearance is taken into account. Riding leggings perform the same functions as traditional riding pant for women. However, it is more comfortable, considered a second skin for riders. However, a major difference is that it is better to wear pants in competition, especially for dressage where the appearance of the rider is taken into account.
A top-of-the-range brand for riding leggings and breeches
The Horse Pilot brand offers a range of high-end riding leggings. Stylish and comfortable, they follow the movements of riders like a second skin. Equipped with grips or knee patches, thermal or breathable, our leggings perfectly combine support and elegance.
The Horse Pilot riding leggings collection
Varied and highly stylish, the Horse Pilot range of riding leggings has everything to attract riders. It comprises comfortable, visually appealing and high-quality products that will adapt perfectly to the body shapes and movements of all riders.
Colors for your Horse Pilot riding leggings
Since every rider has their own style, we offer them riding leggings in a wide range of colors. Whether it's the traditional white or an unobtrusive beige, or a more original shade such as blue or red, riders will be spoiled for choice.
Riding leggings adapted to the seasons and the weather
As an outdoor sport, horse riding necessitates the ability to cope with the weather in all seasons. Thus, riding pant for girl designed for cold weather or hot weather will be an asset for keeping riders comfortable. This will let you ride your horse in any conditions.
Warm, waterproof riding leggings for winter
Horse Pilot has a range of riding leggings with linings for warmth. Also waterproof riding pant, these are perfect for the temperature and humidity of the fall and winter months. They will allow riders to ride in cold or wet weather without worrying about rain or snow.
Lightweight, breathable riding leggings for summer
Riding in hot weather can be very unpleasant. That's why Horse Pilot offers riding leggings made from breathable and sweat-wicking fabric. This makes it possible to practice your interest without suffering from the heat of the summer months.
Good quality technical riding leggings for riding
Riding on horseback requires riders to strain their legs. These then undergo friction that can become annoying. We have therefore developed comfortable and technical riding leggings: reinforced, anti-slip and even with silicone bottoms.
High-quality technical riding leggings for horse riding
Getting on a horse requires riders to exercise their legs. These then experience friction, which can become irritating. We have therefore designed comfortable and technical riding leggings: reinforced, non-slip, and even with a silicone seat.
Riding leggings with grips and non-slip patches
Some kinds of riding leggings come equipped with grips and non-slip patches. Placed on the inside leg and knee, they guard these areas against friction and help riders maintain a good position in the saddle. This is particularly relevant for cross-country riding and jumping.
Comfortable riding leggings with a silicone seat
For dressage enthusiasts, leggings with silicone seats are fitted with a grip panel. This allows perfect contact with the saddle, and therefore provides excellent stability to riders by preventing them from slipping.
High-performance riding leggings
Our riding leggings combine great style and great performance. Their flexible materials allow riders great freedom of movement but are also very hard-wearing. In addition, some of our models have compression points on the calves to promote better blood circulation in the lower legs.
High-performance riding leggings
While riding leggings should be comfortable first and foremost, they should also be stylish. Horse Pilot therefore offers design leggings, elegant, with type of riding pants and various colors. With pockets, elastic waist or without seams: each rider or rider will be able to find the one that suits him or her best.
Our riding leggings with pockets
So that you can always keep essential items such as your phone or keys with you, riding leggings with pockets are very useful. Whether it's for riding or to wear around the stable, they put a stop to you losing your things. On top of this, a rider going out on their own will be able to have their phone if needed if they wear pants with pockets.
Our seamless riding leggings
Seamless riding leggings are ideal for preventing riders from suffering friction caused by movement, both when mounted and on foot. They also give riders a classy and elegant look, like pleated pants.
Our form-fitting riding leggings
Riding leggings are close-fitting and comfortable: thanks to their stretchy materials, they act like a second skin. This allows riders to maintain excellent freedom of movement and to feel comfortable wearing their pants.
Our high-waisted riding leggings
high waisted breeches riding leggings provide better support while maintaining flexibility and freedom of movement. They shape the waist without constricting it, thanks to their elasticated waistband, and so give a more even appearance. Finally, riding leggings in the high-waisted style will protect riders' lower backs as they descend slightly as the saddle moves, or if they bend down.
How should you choose your riding leggings?
To find the right riding leggings, a rider needs to think about several factors. Indeed, it is important that your leggings match your standard, your discipline, and in particular your size and figure.
Riding leggings appropriate to your standard
Riding leggings need to be adapted to the standard of the rider wearing them. For example, a beginner is likely to opt for inexpensive leggings with a standard fit. On the other hand, an experienced rider can turn to mid-range or top-of-the-range models, suitable for regular riding and possibly equipped with technical features (patches, silicone seat, grips, etc.).
Riding leggings for all equestrian disciplines
Riders need leggings appropriate to the disciplines practiced. For example, a type of leggings with patches or grips on the inner knees will be more suitable for a jumper or cross-country rider, to help them keep their legs in place. For dressage, pants with a silicone seat will be ideal as they provide stability and comfort in the saddle.
Riding legging size guide
It is important to choose riding leggings appropriate to the body shape of the rider. Indeed, riding in unsuitable leggings can quickly become unpleasant. So that everyone is able to find the perfect leggings, we have provided a size guide to help you find the correct size. You can find the best quality leggings and cheap breeches all year round in our outlet section.
Which riding leggings for which figure?
Not all riders have the same appearance, but their pants must be perfectly adapted to their bodies. Since riding leggings are made of a fabric that shapes to the body of the rider, it is quite straightforward to find one in the right size. However, you still need to think about the leg length: pants that are too short or too long will not be comfortable. Riders can also opt for pockets whose design will emphasize the shape of the waist.