The Teknit boot
A new concept in riding boots, with a positive footprint for the planet.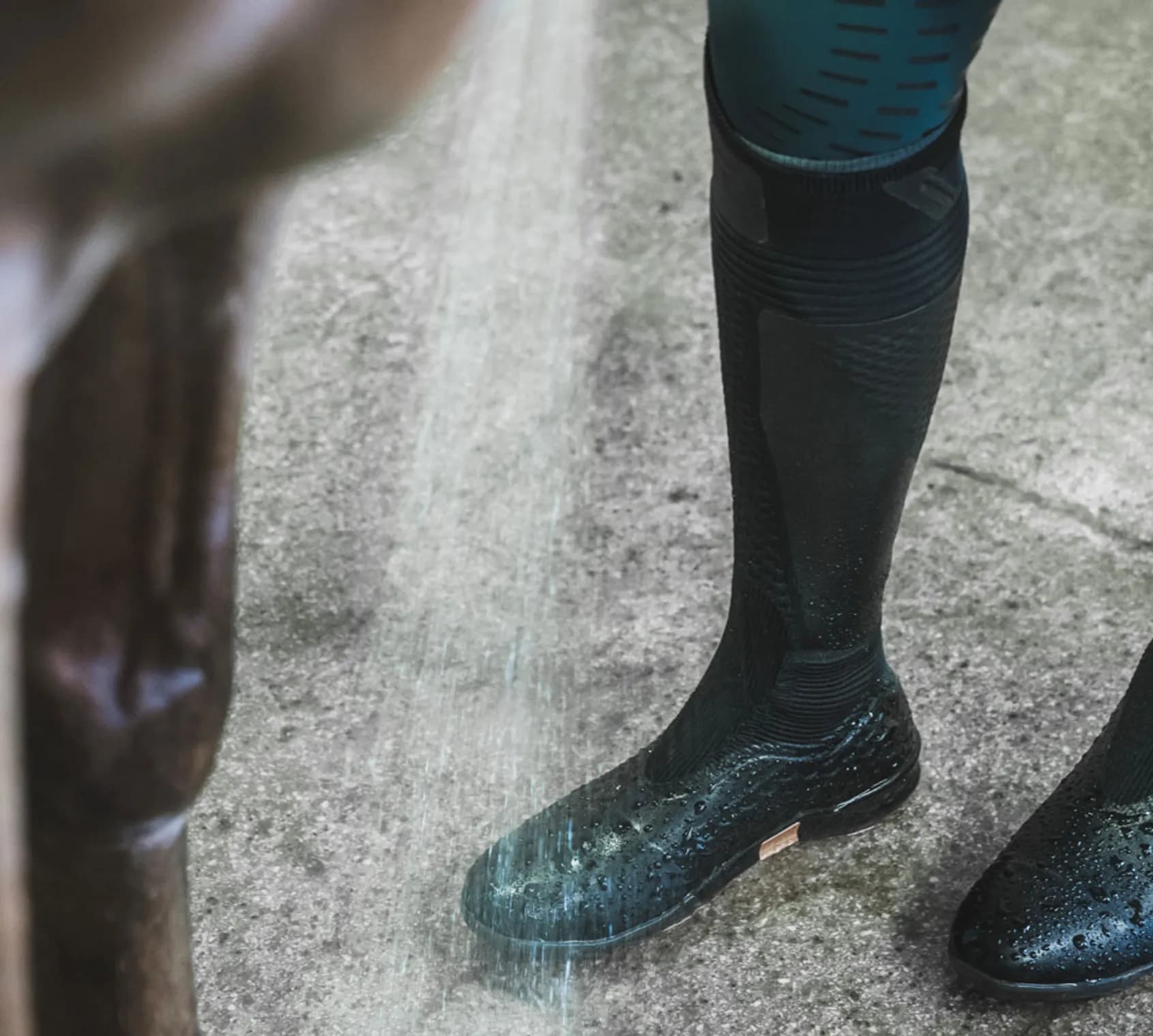 "ONE SIZE FITS ALL", AN ECO-CONCEPT
From a rider's point of view, we all look for boots that fit our legs. The fact that they can fit every body type is not a criteria, we just want them to fit ourselves!
HOWEVER, IF WE LOOK AT IT FROM THE PLANET'S PERSPECTIVE, HAVING A PRODUCT THAT FITS ALL BODY SHAPES AND SIZES IS A REAL GAME CHANGER.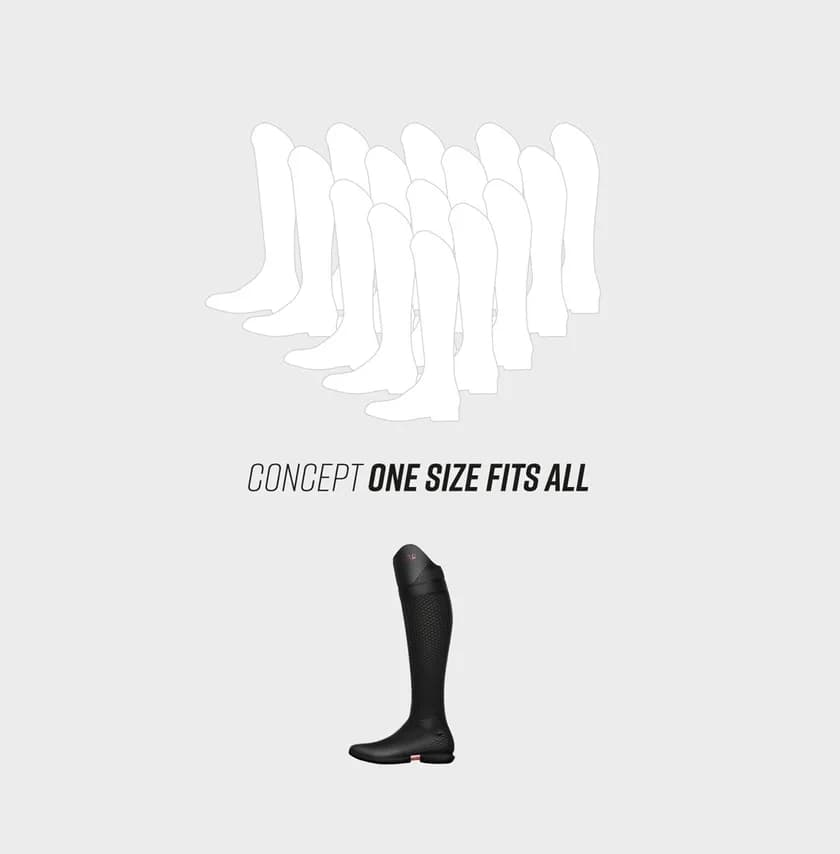 A SMALLER BOX
One of the significant strengths of the Teknit Boot is the considerable space saving.
Because no animal matter is used in the riding boot's design, it can be rolled up. « So long, shoe trees », « bye bye, big boxes » for storing or carrying the Teknit Boot!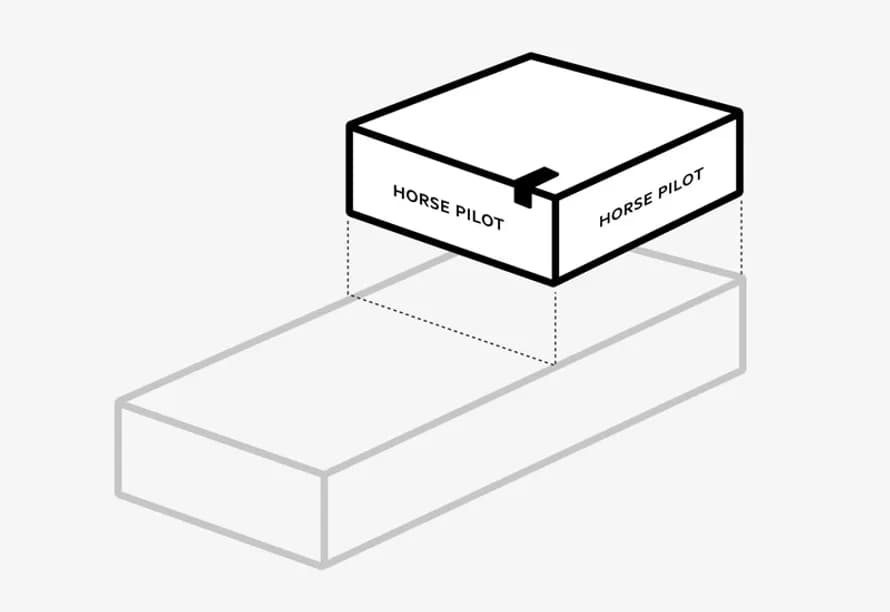 -120% OF TRANSPORT, STORAGE AND CARDBOARD CONSUMED
The volume saved, approximately 120% compared to a conventional pair of riding boots, has a direct impact on several stages of the product's life cycle: reduced packaging, reduced transport volumes, reduced storage space in factories, Horse Pilot warehouses and tack rooms.
By dividing the number of product references by 15, we reduce production, transport and stock quantities. As well as enabling unparalleled product availability in store, this 'one size fits all' concept has considerably reduced the environmental impact.
THE 3D KNIT, ZERO WASTE GUARANTEED    
The waste that is created during textile product manufacture is a major source of pollution. We are constantly working to reduce our environmental impact by optimising our cutting.

With the Teknit Boot, the 3D print/knit process goes from the yarn straight to the final product. This avoids having to cut material, creating fabric scraps that end up in the bin.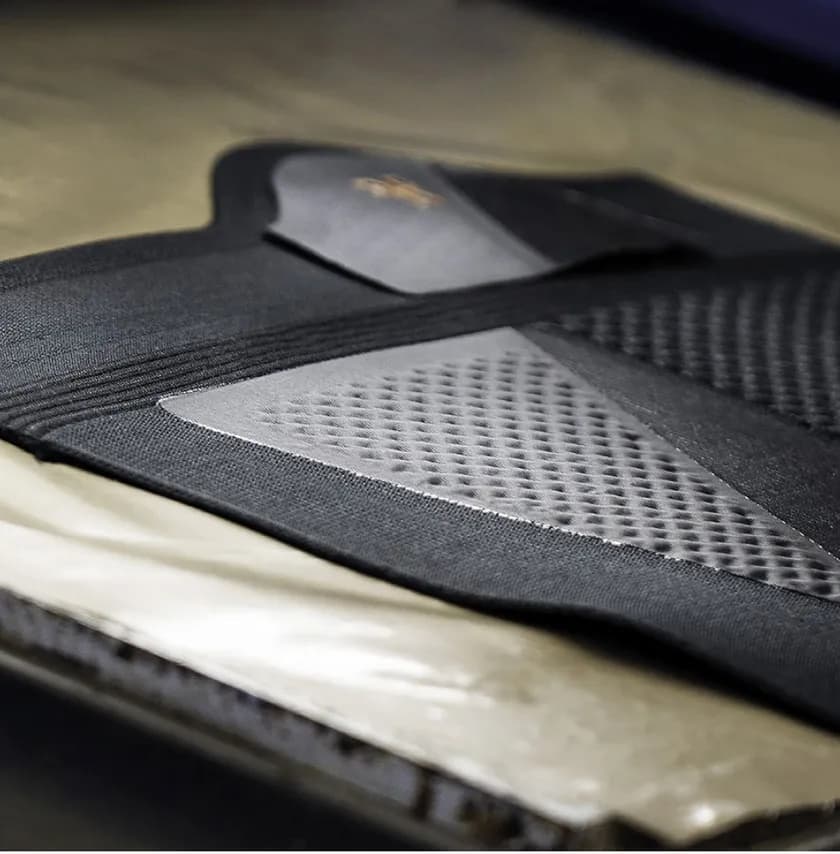 With the exception of a few threads, this manufacturing technique achieves the goal of zero waste during production.
... cette technique de fabrication permet d'obtenir l'objectif zéro déchet pendant la production.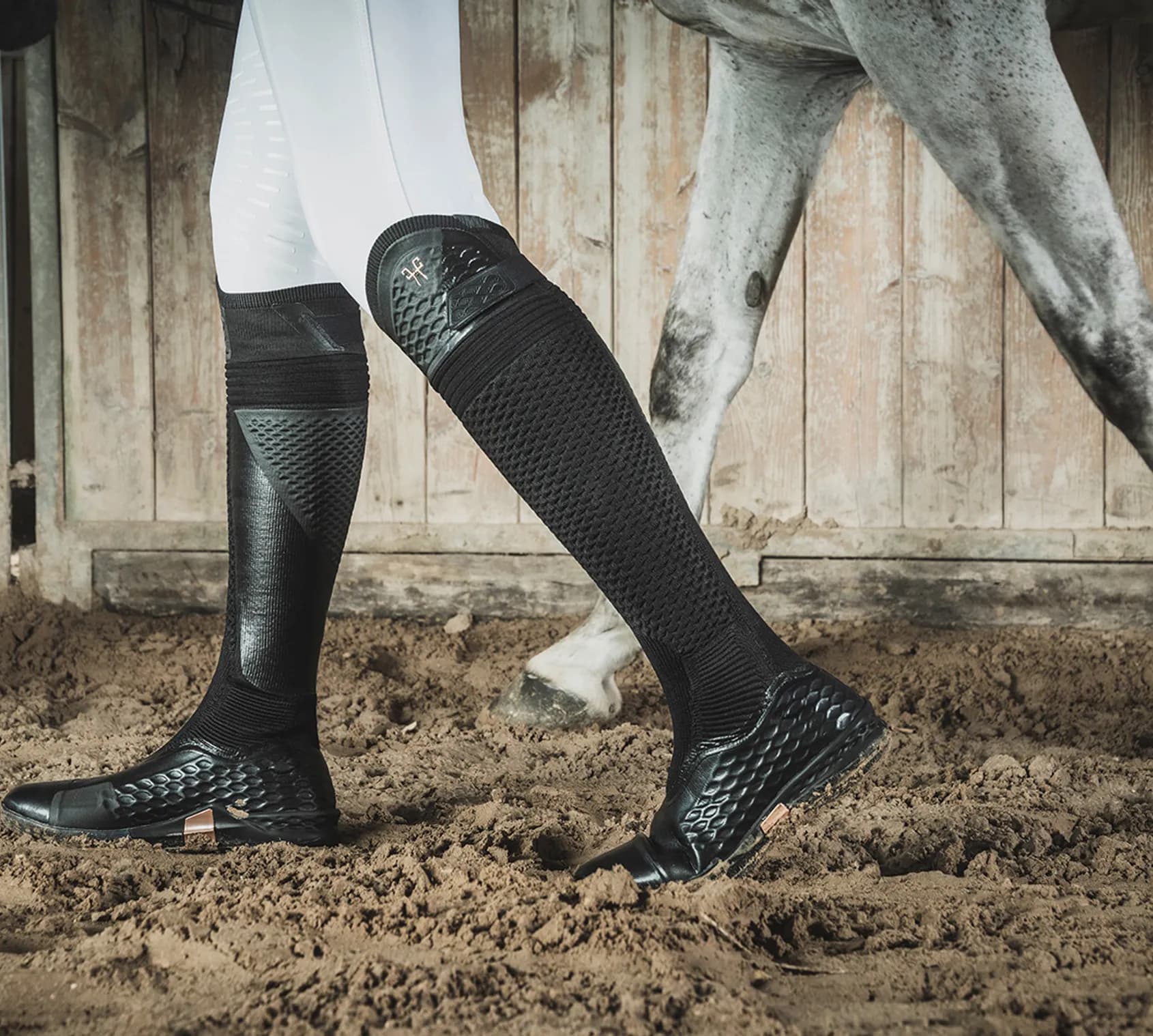 Eco-responsible materials instead of animal materials
.
THE TEKNIT BOOT IS DESIGNED WITHOUT THE USE OF ANIMAL SKINS.
The 3D Knit material (around the leg and ankle) is made from 63% recycled polyester. The outer part of the foot is 40% recycled polyester and the inside linings are 100% recycled or bio-sourced. The barcode label is water-based. The cleaning bag is made from 100% recycled polyester. The packaging box is 100% recycled cardboard and the inside printing is soy-based.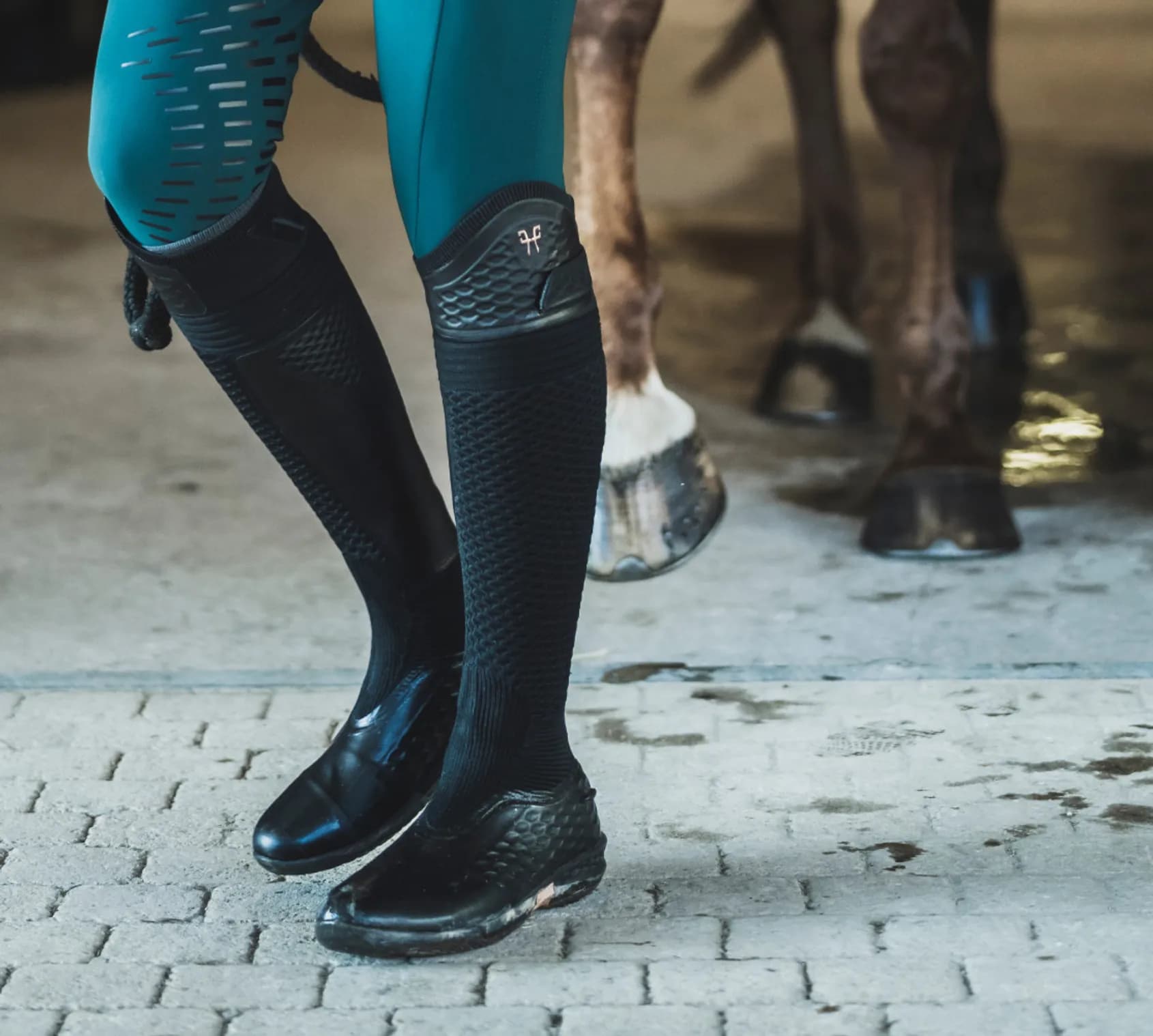 The teknit boot
The Teknit boot is a riding boot that combines comfort, performance and functionality.