Horse Pilot boy riding polo shirts 10 - 14 years old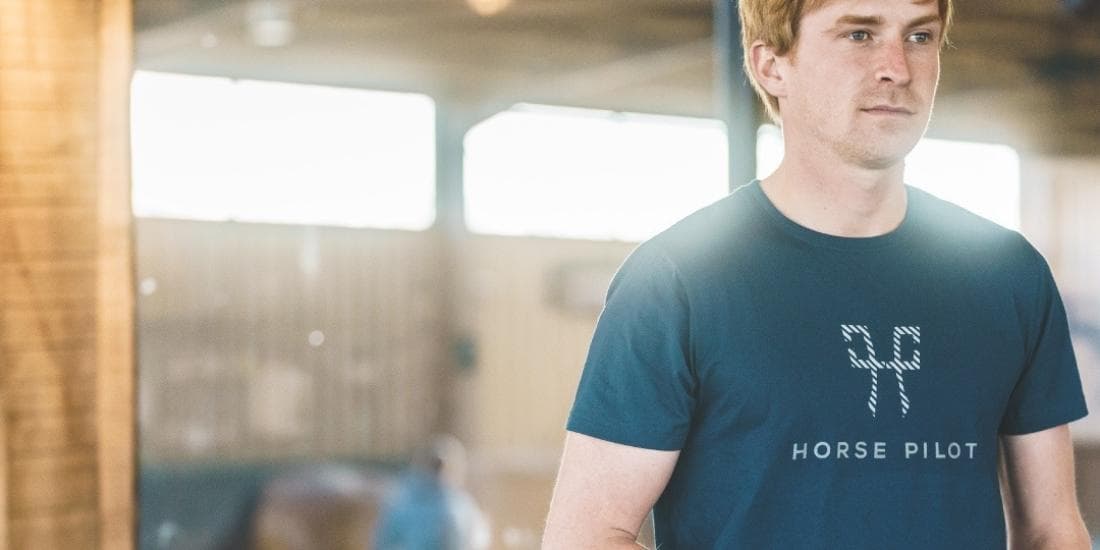 Your boy is now a horseman. You're looking to outfit him in the best way possible for riding. He already has the essentials: breeches, boots and riding pants. But it's his birthday soon, he's done well at school, or you just want to make him happy. Our gift idea? Outfit him with a Horse Pilot boy's horse riding tops, designed to ride a pony or horse in comfort and style.
Our boy's riding polo shirts suitable for pony or horse riding
Your son is always wearing t-shirts. It's comfortable and practical in all seasons. But imagine your child in his riding outfit: pants and kids horse riding polo shirts especially with girls horse riding polo shirts or boy. Replace the tee shirt with a nice polo shirt with impeccable fit, adapted to his riding practice and easy to maintain...
Discover our brand of high-end boy riding polo shirts
Maybe you already know the quality of our riding gear for being one of our Pilots yourself. If not, there's one thing to know about Horse Pilot: it's a brand created by sport riders, for sport riders. Our expertise is focused on creating technologically innovative products to meet the extreme demands of riders young and old. Our line of boys' riding polo shirts is in that vein.
The Horse Pilot boy's riding polo collection
Dress your son in a durable polo shirt with a classy, casual design. Your child enjoys his equestrian sport comfortable and well-dressed, summer or winter. Because even when it's cold, your boy won't leave it in the closet. The polo is quickly adopted under a sweatshirt or a riding jacket. It also becomes a show polo when your teenager starts competing.
Colors for your boy's riding polo
Once your son has adopted his sporty polo shirt, he'll be begging for another one. Vary the colors so he can change it up depending on his mood or outfit. Available in black, blue, beige and green, the Horse Pilot polo shirt for boys comes in beautiful, timeless solid colors. These subdued color choices perfectly suit the tastes of even the most discerning boys.
The different types of boys' riding polo shirts
Color isn't the only way to stand out. Different patterns exist to stick to your son's style preferences. Let's take a quick tour of the options you can find.
Short sleeve or long sleeve polo shirts
Does your son not like sleeves? Outfit him with a short sleeve polo. Non-tight and stretchy, his biceps are highlighted without constraint. Want to protect his arms from the sun or make sure he looks great for his horse shows? Try long-sleeved polo shirts. Without unnecessary and unpleasant seams, long sleeves protect from UV rays while letting the air circulate. Your child sweats less with better protection.
Button or zippered polos
Timeless, the traditional button placket is simple and effective with its two buttons. It comes to close an elegant and, above all, ergonomic folded collar, which follows the movements of the neck without friction. Innovative and discreet, the zipper modernizes the polo shirt in all simplicity. On a polo or stand-up collar, it offers an easy open/close system.
The quality of the material and weave
Our polo shirts are designed primarily from polyester. The addition of Spandex or elastane comes to offer a stretchy side to the fabric. The mesh is woven either in a pique knit, like rugby polos, or in jersey mode like t-shirts. Either way, the innovative mesh of each polo shirt ensures a soft feel and impeccable fit. Please note that this is not a polo shirt.
Technical riding polo shirts for riding
Why invest in a technical riding polo when a classic polo shirt or a simple tee could do the trick? The answer is simple. Such a technical garment is suitable for horseback riding.
Comfortable polo shirts for boys
The fabrics used and their mesh are thought to offer a thin and light polo to wear. The stretch material stretches to return to its original shape, without rubbing. Depending on the model, slits on the sides guarantee the mobility of the pelvis without discomfort on the saddle. The whole thing is structured with as few seams as possible, these also being made to ensure a complete second skin feel.
Performance polo shirts suitable for boys
An active kid needs tough sportswear that allows his freedom of movement. Riding has the same requirements. To ensure the junior rider's well-being is complete, his polo shirt is seasonally appropriate. Each model of breathable polo shirt has its own specific features. One model increases the body's ventilation capacity with micro-ventilated zones. While the other comes with UV protection. The choice is yours.
Design riding polo shirts for riding
Riding is a sport where elegance is a must. As a beginner rider or a contest rider, your son earns elegance points with his pocketless riding polo. The slim-fitting design molds just right, where it's needed, when he's torsoed. It makes him proud to wear it, even when he's off the horseback. Which makes this riding gear a multipurpose investment, good for a lot of occasions.
How to choose your teen's riding polo shirt
Well, choosing your child's riding polo shirt ensures that they have the right sportswear for their weekly workouts. But not only that. Because it also accompanies him in competition. From Pony Games to competitions of all levels, the riding polo is at the rendezvous.
How to match the colors of his riding outfit?
The existing range of riding apparel offers several options for matching colors well. A cameo combines two very similar colors, such as two different shades of green. A monochromatic outfit involves wearing a single color on top and bottom to slim and elongate the figure. A light color enhances stronger colors. For example, a beige polo shirt with midnight blue or black pants are a perfect match. The main thing is not to wear more than three colors, otherwise you will look like Harlequin.
What size polo to choose
Small and chubby or tall and slim, polo shirts fit all body types. Its fitted, slim or straight cut enhances the silhouette to highlight the build. However, it is important to choose the right size, similar to that of a shirt. To make sure you don't make a mistake, refer to our size guide. If in doubt, contact us. Exchange is also possible in case of error.
How to care for your child's riding polo shirt
Your son has enjoyed his time at the equestrian center. It's time to pick up his riding clothes for cleaning, including his technical polo shirt. Reading the label is the first thing you should do to know how to properly care for that riding polo. Among the essential care tips, there are some tricks that help you preserve the shape and fit of your textiles, like:
How to remove bad odors? How to remove a stain? Find the answers to these questions and more tips in your polo shirt, tee shirt and sweatshirt care guide.
Boys horse riding polo shirts