Women's riding polo shirts on sale Horse Pilot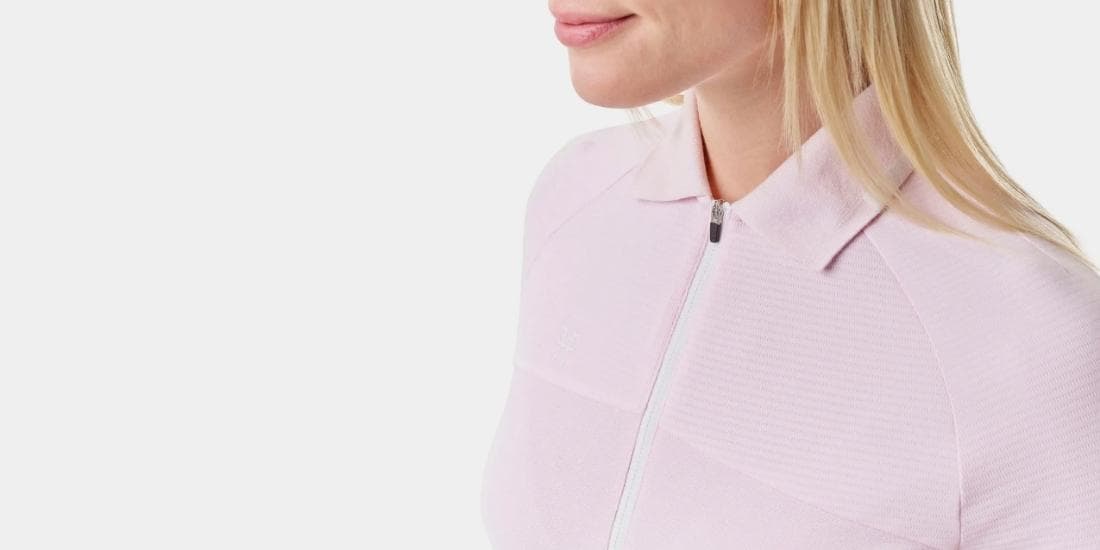 For all riders, wearing a complete and suitable riding outfit is a must. This includes a riding polo shirt. Horse Pilot polo shirts reflect the brand's reputation for technical prowess and innovation in riding apparel and equipment. Thus, they meet all the needs of riders, whether casual or professional, by providing great comfort, technical qualities and aesthetics unique to the brand.
Our women's riding polo shirts on sale
The Horse Pilot range of horse riding tops has been designed for both leisure and competition riders. There are many different models, to fit all variations of riding (training, competition, footwork, stable work, etc.). These polo shirts meet all the important criteria of riders, adapt to the seasons, fashion trends, movements and much more. They allow all female riders to have a clothing totally adapted to riding, to be comfortable and safe on horseback as on foot.
Discover the Horse Pilot outlet of women's riding polos on sale
The Horse Pilot outlet is available year-round. It provides riders with clothing and accessories from previous collections. They can thus enjoy discounts of up to 50% on their favorite items. The brand also sells flagship and emblematic models, so that each one can wear comfortable and aesthetic clothes, and this whatever their budget. Horse Pilot thus puts itself within reach of all.
Colors available for your riding polo on sale
In the riding community, style and elegance are traditional and important notions. These include the colors chosen by the riders to make up a trendy and aesthetic outfit. For this reason, Horse Pilot offers women's equestrian polo shirts of different colors. These are feminine and can be either sober or more colorful. Thus, the riders will enjoy blue, red, white, green, black, pink, etc.. Finally, since these riding polo shirts are on sale, riders can indulge themselves and match their outfits at a low price. This allows you to have a cheap equestrian polo shirts Classic outfit for competitions or colorful for life at the stable, each rider will be able to embellish her outfit with a polo shirt in various and varied colors.
The different types of riding polos on sale
So that female riders can ride and wear stylish and comfortable clothes at a discounted price, Horse Pilot offers them riding polo shirts on sale. Different types are available, so that every female rider can find a model that she will like and that will suit her riding practice and her style. Thus, the brand offers polo shirts with short sleeves for hot periods, or with long sleeves for cooler times. They also have models with different collars: traditional or zipped, so that the rider can choose the one that will go best with the rest of her outfit. Finally, all Horse Pilot polo shirts, including those on sale, have essential technical qualities such as breathability, resistance or preservation of freedom of movement.
Short or long sleeves
The needs of female riders change with the seasons. They don't wear the same types of clothing depending on the temperature and the weather. That's why Horse Pilot has created both short-sleeve and long-sleeve riding polo shirts. Short sleeve polo shirts are perfect for summer or hot days. They are also suitable for a rider who wants to wear a polo shirt under her show jacket. As for the long-sleeved polos, they can totally be worn on their own when the weather cools down, or under a jacket or coat when it's a little colder.
Button or zipped
The special thing about polo shirts is that their collar has a closure. This can either be button down for a more traditional feel, or with a zipper. The difference is simply the overall style of the polo. Women riders will be able to choose the type of polo closure that they like the most and that matches their style. In addition, the type of closure should match the disciplines practiced (leisure, competition) as well as the preferences and tastes of the riders.
Technical polo shirts on sale for women
Both for riding and stable work, women riders need a quality polo shirt with technical advantages that allow them to ride comfortably. Thus, Horse Pilot polo shirts have very useful technical features. They are very resistant, guaranteeing them a long life. Thanks to the materials used, the polo shirts adapt to the gestures and positions of the riders, allowing them to keep a great freedom of movement. Moreover, Horse Pilot polo shirts are adapted to the seasons: they help to keep the body heat for the winter and are breathable for the warmer periods. Finally, the brand has developed innovative technologies to create its polo shirts. For example, Aerotech ensures good ventilation while Preform Fit helps mobility and Suntech protects the rider from UV rays. These technologies thus guarantee great comfort for the riders who wear Horse Pilot polo shirts.
Designer riding polo shirts on sale for riding
While female riders need comfortable clothes to ride in, they also appreciate being stylish. Style is indeed a traditional element rooted in the history of horseback riding. Horse Pilot has created a variety of riding polo shirts in a variety of cuts to suit all body types. With or without pockets, they are tight-fitting and so comfortable that they are worn like a second skin. All riders can then choose from the riding polo shirts on sale to find the design that will suit them.
How to choose your branded riding polo shirt
The choice of a branded riding polo shirt is not something to be taken lightly. Indeed, it is a garment that will be able to accompany the rider for a long time and it is important to choose a perfectly adapted model. Many criteria must be taken into account before making a choice. For example, the size and morphology of the rider, her tastes in terms of material, color and cut, her use and her budget.
Equestrian polo shirts on sale