Horse Pilot kids riding polo shirts 10 - 14 years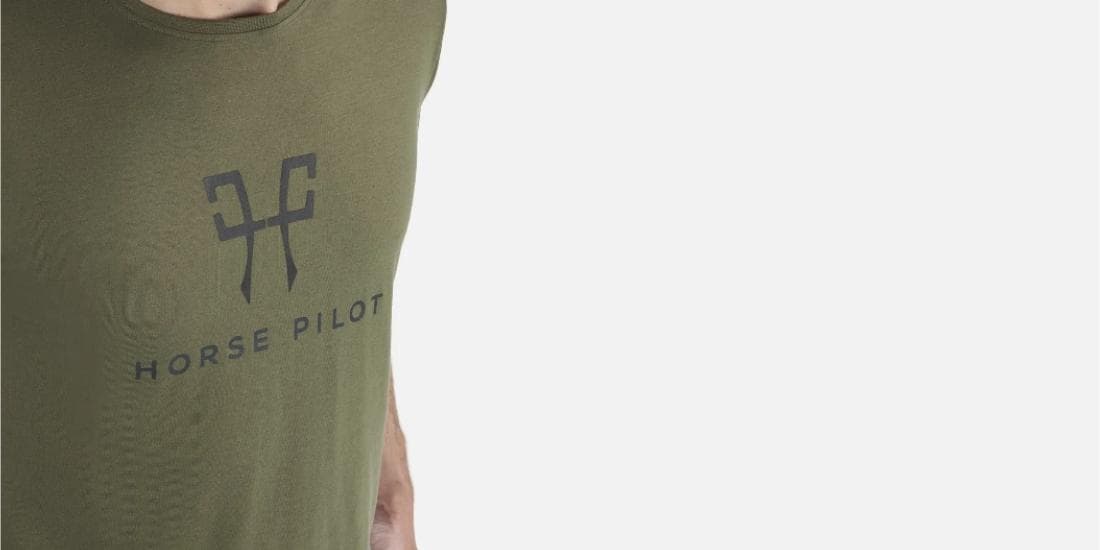 All riders, young and old, need a horse riding tops to practice their favorite sport. That's why Horse Pilot has created a whole collection of high quality riding polo shirts for children from 10 to 14 years old. These will be able to find their happiness through varied models and adapted to the practice of the equitation.
Our children's riding polo shirts suitable for pony or horse riding
Young riders love to participate in stable life as much as they do riding: cleaning stalls, brushing horses, having fun together, and more. To keep them comfortable in all circumstances, the Horse Pilot brand has designed polo shirts that are comfortable and totally adapted to equestrian activities.
Discover our top-of-the-line kids riding polo brand
The Horse Pilot brand is known for its prowess when it comes to technical innovations in its riding apparel. It has not deviated from the rule by designing high-end polo shirts for children. The girls horse riding polo shirts and the boys horse riding polo shirts. Aesthetic, comfortable, resistant and technical, these polo shirts will be the ideal ally of all the little riders. They can be worn as well for riding as for care or stable work.
The Horse Pilot kids' collection of riding polo shirts
Because the youngest riders are also the ones who have the need to learn with peace of mind, Horse Pilot has dedicated a collection of riding polo shirts to them. In a comfortable polo shirt, little riders will learn the basics of riding in comfort and lightness. If they don't have to worry about awkward clothing, they'll be able to focus on their position and gestures.
Colors for your child's riding polo
Kids are bubbly and colorful: they need a riding polo shirt that reflects their image. To suit all tastes, Horse Pilot has declined its polo shirts for kids in different colors. The little riders can choose to wear black or white for a classic look, or opt for more marked colors, such as red, blue, beige or green. They will also be able to choose the color of their polo depending on the rest of their outfit (riding pants, rug, boots) to match.
The different types of kids riding polo shirts
There are obviously many different types of polos. In fact, Horse Pilot makes it a point to offer a variety of clothing so that everyone can find something they like. For example, they have developed riding polo shirts that come in a variety of cuts and sizes, with short sleeves or long sleeves, with traditional or zippered closures. This gives young riders a great choice.
Short sleeve or long sleeve polo shirts
The polo shirt of a male or female rider must be adapted to his or her practice but also to the outdoor conditions. Indeed, it is interesting to choose a polo shirt according to the climate. Thus, short sleeves will be perfect for a warm season while long sleeves will be ideal for mid-season or in winter, to wear under a jacket or coat. But this choice is also to be made according to the tastes and style of the riders.
Button or zipped collars
The collar of a polo shirt gives it a more aesthetic side than a tee shirt. It can be worn open or closed depending on preference. Thus, young riders can opt for a fairly traditional button-down, or a zipper closure. It depends entirely on their tastes, as well as their usual style of dress.
Technical riding polo shirts for riding
Recognized for its technical clothing, the Horse Pilot brand puts its riding polo shirts in the spotlight with useful and practical technical qualities. Innovative when it comes to technology, it does not deviate from the rule by offering little riders high-performance, comfortable, stylish and resistant polo shirts, to achieve a perfect combo. The brand has also equipped its polo shirts with practical features such as Aerotech (ventilation), Preform Fit (mobility), or Suntech (UV protection).
Comfortable polo shirts for kids
When learning to ride, you need to focus on your posture, gestures and movements. So that young riders can think only about the essentials, Horse Pilot has created comfortable riding polo shirts for them that they can wear like a second skin. Made of light and stretchy material, the garment adapts perfectly to their movements without ever hindering them, and thus allows them to evolve on horseback and on foot in the greatest comfort.
Performing polo shirts tailored for kids
Kids are active, they like to move around and they need to be comfortable in their clothes. To make this possible, the Horse Pilot brand offers them adapted and high-performance polo shirts. Thus, little riders can get polo shirts that guarantee them to keep a great freedom of movement, which is very important for riding as well as for stable work. In addition, the carefully chosen fabrics are adapted to the seasons: breathable material for warm periods, or polo that retains body heat for colder seasons. Finally, the quality of these polo shirts is also due to their resistance, which allows them to last over time.
Designer riding polo shirts for riding
Riding is all about style. That's why Horse Pilot creates polo shirts that are not only comfortable, but also aesthetically pleasing. This allows riders to wear stylish, designer clothing that is designed with fashion influences in mind. For this, the polo shirts are declined in various cuts, tight or not, and with or without pockets according to the desires.
How to choose your teen's riding polo shirt
To choose a riding polo shirt, a young rider (or a young woman rider) must think about important criteria. Indeed, a quality Horse Pilot polo shirt will be durable and riders will be able to keep it for a long time. Therefore, it must fit them perfectly. Thus, they must take into account their size, body type, color preferences, as well as the rest of their outfit (nothing better than a well-matched riding outfit).
How to match colors in your riding outfit
Style is important in riding: it's a value that's been strongly held in the equestrian community since time immemorial. If young riders want to look stylish, they can definitely take advantage of the many colors of Horse Pilot polo shirts to match their outfits. For example, the essential white polo shirt to go with their white competition pants. Or a beige polo, ideal worn with black or midnight blue pants. Finally, why not opt for a colored polo shirt with neutral pants (black or gray)? They can also be worn with a black or blue pants.
What size polo to choose?
To feel comfortable on foot as well as on horseback, it is important to choose the right polo size. To help the riders to make the right choice, Horse Pilot puts at their disposal a size guide. This one is very detailed and allows them to take their measurements to know which size is the right one. This will prevent them from choosing a polo shirt that is too small and uncomfortable, or too big and impractical.
How to care for your child's riding polo shirt
A riding polo shirt must be maintained properly to retain its properties and ensure a long life. First and foremost, it is highly recommended to consult the label of the garment: it indicates the washing advice. It is preferable to use a detergent without residue and not to opt for softener, which could impair the technical qualities of the polo. Generally, a garment of this type needs to be washed at 30°C maximum and turning it inside out is ideal. Finally, it is highly recommended to let a riding polo dry in the open air. The dryer could actually cause premature deterioration of the garment.
Kids horse riding polo shirts