Rain jacket care
Care guides for your riding clothes.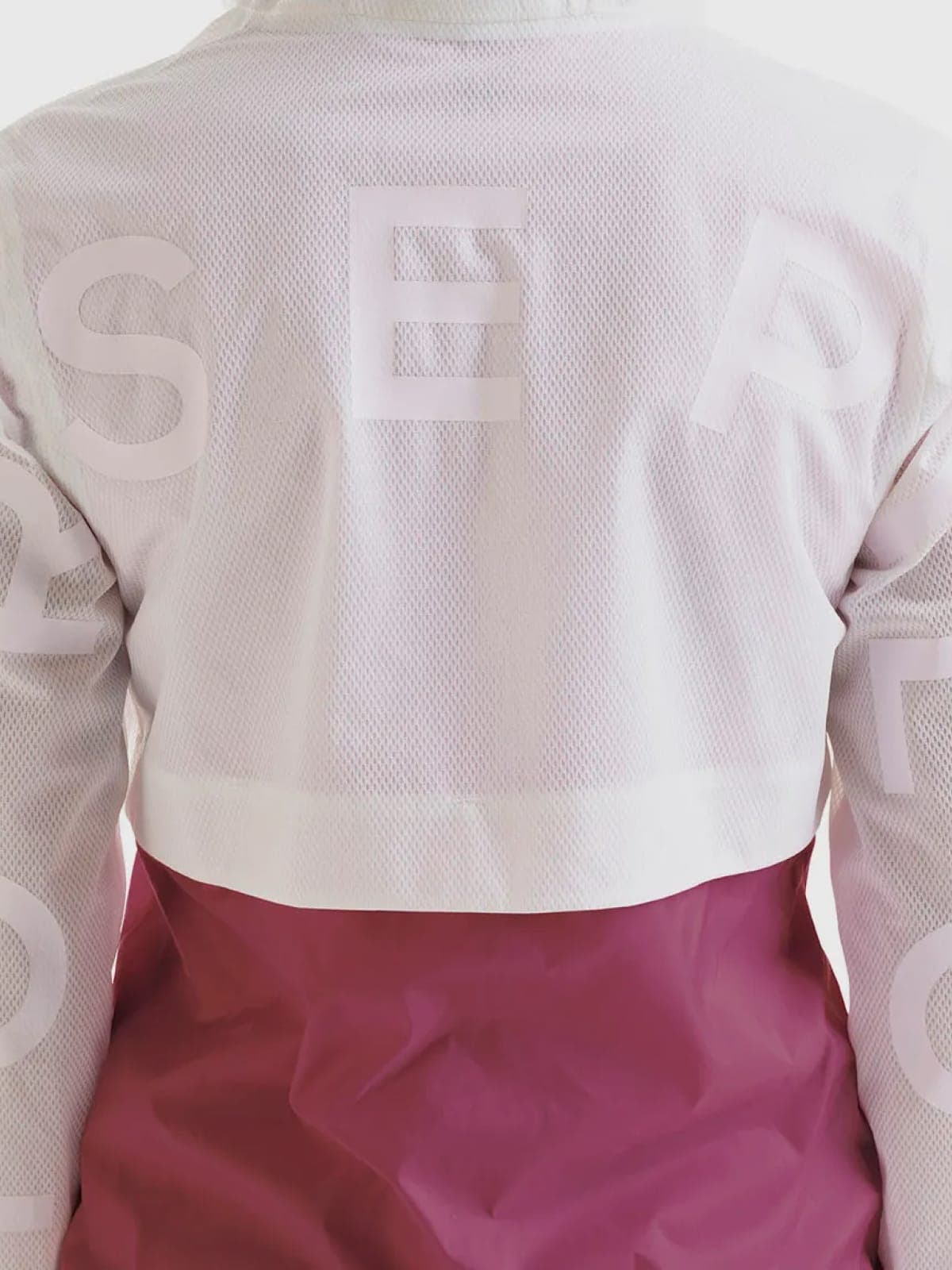 RAIN JACKET CARE: TIPS FOR WASHING AND TREATING WATERPROOF AND BREATHABLE CLOTHING
With the approach of bad weather, should you be extra careful when caring for your rain jacket? The answer is yes! Waterproof and breathable clothing offers protection against the harshest weather conditions, but requires specific maintenance to keep its properties. In this article, we reveal all the tips to follow to take care of your rain jacket correctly and durably.
WHAT ARE THE BEST WAYS TO MAINTAIN A RAIN JACKET?
A rain jacket is a very practical and essential garment when you engage in outdoor activities. A waterproof jacket is the key to staying dry and not becoming a "sponge" during heavy rain. So, while a rain jacket allows you to enjoy outdoor sports better while being well protected, it also needs to be maintained regularly to keep its technical interest and maintain its waterproof protection.
CHOOSING THE RIGHT DETERGENT AND WASH CYCLE
To take care of a rain jacket, you should first choose the right detergent for your garment. Don't use just any product! Many brands offer specific detergents for cleaning clothes with a waterproof membrane. The detergent must be gentle to avoid premature wear of the fabric and seams. Once the product has been chosen, there are several possibilities for washing: by hand or in the machine with the appropriate program.
USE SPECIFIC PRODUCTS TO CLEAN A WATERPROOF AND BREATHABLE GARMENT
Once you have selected the program, it is important to know which products to add to your wash cycle: classic products or specialized products? Brands offer a variety of simple and effective solutions for caring for a jacket with a waterproof membrane. Particularly recommended are waterproof products for stretch fabrics with water-repellent treatment; "gentle" cleaners also help ensure long-lasting protection. Mild shampoos help keep the membrane breathable without damaging the water repellent coating.
CONSIDER THE MANUFACTURER'S INSTRUCTIONS ON RAIN JACKET CARE
The care instructions provided by your manufacturer are a must: each one is unique, so it is very important to take into account each piece of information provided on the label. It is very important, for example, to follow the manufacturer's instructions regarding temperature and volume of water to obtain an optimal wash. We recommend that you wash your rain jackets at 30°C/ 86°F maximum with a mild or organic detergent without fabric softener.
HOW OFTEN SHOULD I WASH MY RAIN JACKET?
This question depends primarily on the type of jacket you have and how you use it. The recommended frequency is about once or twice a year, but it may vary depending on how you use it. For example, if you are an outdoor sports enthusiast, you will probably need to wash your jacket more frequently. If you wear your jacket for occasional outings, washing it once a year may be sufficient. Proper care and regular maintenance of a waterproof jacket will greatly increase its lifespan and allow users to take full advantage of the technical benefits it offers.
HOW TO PROPERLY TREAT A WATERPROOF AND BREATHABLE MEMBRANE?
Waterproof and breathable membranes are often made of special materials that require special treatment during washing. For best results, it's best to turn your jacket inside out and then put it in a standard washing machine with a gentle program and low temperature setting. Once the cycle is complete, check that the seams are tight and that no fabric is coming apart. To ensure optimal washing without product degradation, close all zippers, velcro and buckles. Turn your garment inside out.
WHAT PRACTICES SHOULD BE AVOIDED WHEN CARING FOR A GARMENT WITH A WATERPROOF AND BREATHABLE MEMBRANE?
There are certain practices to avoid when maintaining your waterproof jacket. If you decide to clean the jacket by hand, avoid harsh or abrasive products that can damage the seams or the waterproof membrane. You should also not use hot air dryers as this can damage the product and shorten its lifespan. It is also advisable to consult websites such as the manufacturer's website to find out what type of washing will work best for your rain protection.
HOW TO KEEP YOUR JACKET LOOKING ITS BEST WHILE MAINTAINING ITS TECHNICAL VALUE
Proper care of a rain jacket is essential to maintaining its protection and durability. Using a specialized detergent, the proper washing system and following the manufacturer's instructions are the keys to properly caring for your rain jacket. If you decide to try cleaning products sold in a specialty store, make sure they are suitable for the coat's waterproof membrane and test them on a small area before proceeding with a thorough wash. Only wash the product when necessary and for small stains, use a surface wash by hand.
All water-repellent products have a DWR (Durable Water-Repellent) finish that prevents water saturation of the garment while ensuring good breathability. This protection must be renewed as needed. Specialized products are available on the market, you can choose between a spray or a product to add directly to your laundry (discover our Apparel Reproofer).
This allows a better efficiency of the product as well as its durability.
If, despite these tips, you still can't manage, contact us via our form or directly by phone: +33 4 99 54 63 52