What are cheap riding competition jackets worth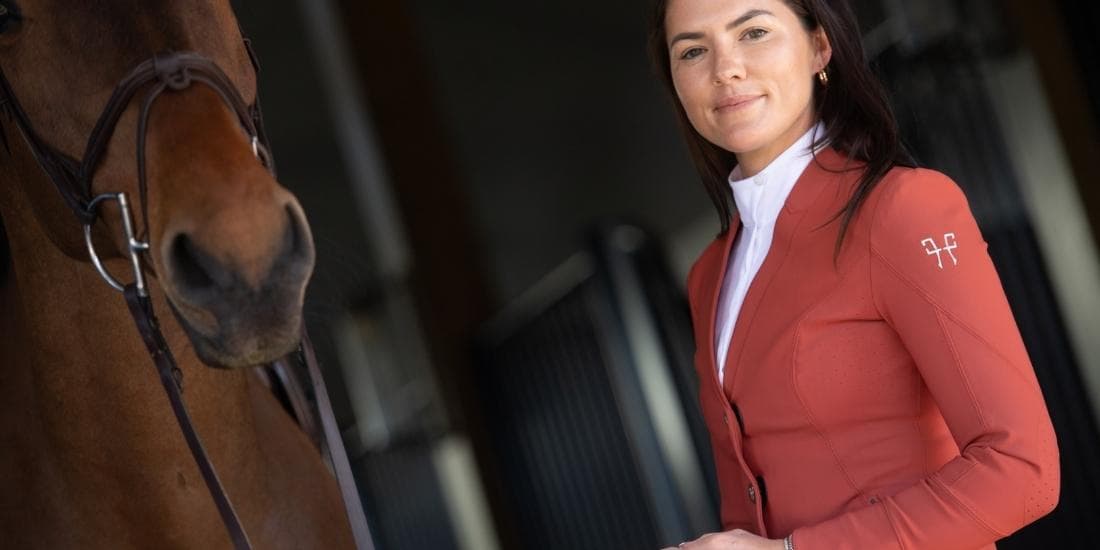 Whether a rider is a beginner or an experienced rider, he is usually required to compete at some point in his riding life. If this is the case, then he will need a riding competition jacket, the centerpiece of a rider's competition outfit. The question of the budget arises: is it better to choose a jacket at a low price, or a branded jacket a little more expensive? The equestrian show jackets can, indeed, have the advantage of being cheap. However, they can still be of a lower quality than those offered by the big brands. Indeed, the materials and components are potentially less qualitative. Moreover, these cheap riding jackets can also be of the most basic, thus excluding the presence of interesting technical qualities, thus risking to reduce the comfort of the rider.
Quality of cheap riding competition jackets
The quality of cheap riding jackets sometimes leaves something to be desired. Indeed, in order to offer the most competitive prices, manufacturers are forced to sacrifice some quality. This can for example be felt in the choice of materials, with less flexible and less resistant fabrics in time. A cheap contest jacket can also suffer from a lack of value for money: even at a low price, these jackets can suffer from a lack of quality: discoloration, deformation, low resistance to wear, etc.
Price and technicality level of the riding competition jacket
Riders like to own comfortable riding clothes that they feel good in. This is especially true during a competition, where situations can be more stressful than usual. Branded competition jackets are, in most cases, equipped with very appreciable technical qualities that allow the rider to not be embarrassed or worried about his outfit. For example, in terms of comfort, with a jacket that allows great freedom of movement and feels good (material that adapts to the rider's morphology, few seams, etc.). The ideal riding jacket should also be resistant and have a well-crafted and elegant design, sometimes even customizable. Finally, it is important for riders that their riding jacket has technical qualities such as breathability, waterproofness or windproofness, to protect them from bad weather in all circumstances. Ideally, the riding jacket should also be compatible with an airbag vest, which some major brands offer. This is an important point that can reassure a large number of riders in competition.
Price range of riding jackets from well-known brands
The most well-known brands of riding gear and clothing almost routinely sell men's, women's and children's riding competition jackets. The price of these jackets varies greatly, but is generally in the range of 40 to 700 euros. This price range is explained by the reputation of the brand, the fabric used to design the jacket, the technical qualities it has, or its cut and color. This range is quite wide, and allows each rider and rider to choose a branded model in his budget.
Price/quality ratio
Although cheap riding gear sometimes looks good, the value for money is not always ideal. This varies greatly depending on the model. A cheap riding jacket may also suffer from a lack of quality that could cause you to miss out: premature wear, deformation or discoloration, for example. This low quality may distract you when you are in competition, or hinder you by impeding your freedom of movement or being uncomfortable.
Wear resistance of cheap riding jackets
The small price of a cheap riding jacket can, for example, be explained by an economical choice in fabrics or design. Indeed, it is unfortunately possible that a cheap jacket will wear out prematurely, or at least not have the same resistance as a branded jacket. For example, you could fall victim to brittle seams, with small threads that rip or unravel, or an ill-fitting material that will eventually fluff up over the course of several washes.
Distortion and color loss of cheap riding jackets in washing
Low-cost riding jackets are at risk of premature damage, especially to their material. After several washes, your garment may actually warp or lose elasticity. This can be due to a sometimes low quality fabric that will tend to stretch. As time goes by and the garment is used more and more, a cheap jacket may become impossible to wear. In addition, successive washings and other factors (such as the impact of the sun, for example) may cause the color of the jacket to fade slightly, thus causing it to lose its initial hue.
How to buy a cheap branded riding jacket
If you want to get a cheap branded riding jacket, there are several interesting solutions. Indeed, you will just have to know how to take advantage of opportunities to benefit from a cheaper branded model. For example, by using promotional codes, or by waiting for sales periods or private sales. It will potentially take you a little longer to find the riding jacket of your dreams, but you will have the opportunity to save money.
Coupons
Riding gear and clothing sellers sometimes give their customers certain benefits. For example, they offer discount coupons. These allow you to get free shipping or a percentage discount on your order. Some sites also specialize in finding good deals and will allow you to get very interesting promotional codes to buy your riding competition jacket cheaper.
Sales periods to buy a cheap riding show jacket
If you want to get a branded show jacket without paying the original price, you can wait until the sales. These periods occur several times throughout the year, and are usually a good time to get yourself some cheaper riding clothes. Indeed, some pieces are discounted, allowing you to treat yourself to new clothes without breaking the bank.
Riding jacket clearance from previous years
Occasional or regular sales of riding show jackets released in previous collections are not uncommon. These include second hand equestrian show jackets. Indeed, categories "outlet" or "promotions" exist on most of the websites selling riding equipment. You will be able to find riding clothes, equipment, care or other accessories at low prices. This will allow you to get a good quality riding jacket without paying the price it was when it came out.
End of line private sale on riding jackets
When a brand releases a new collection, previous models are sometimes available in private sales. You can find these products on the sale site itself, or on certain sites that specialize in private sales. These usually offer branded models at a discounted price, allowing you to get your riding jacket at a low price.
Cheap horse riding show jackets