What are cheap riding polos worth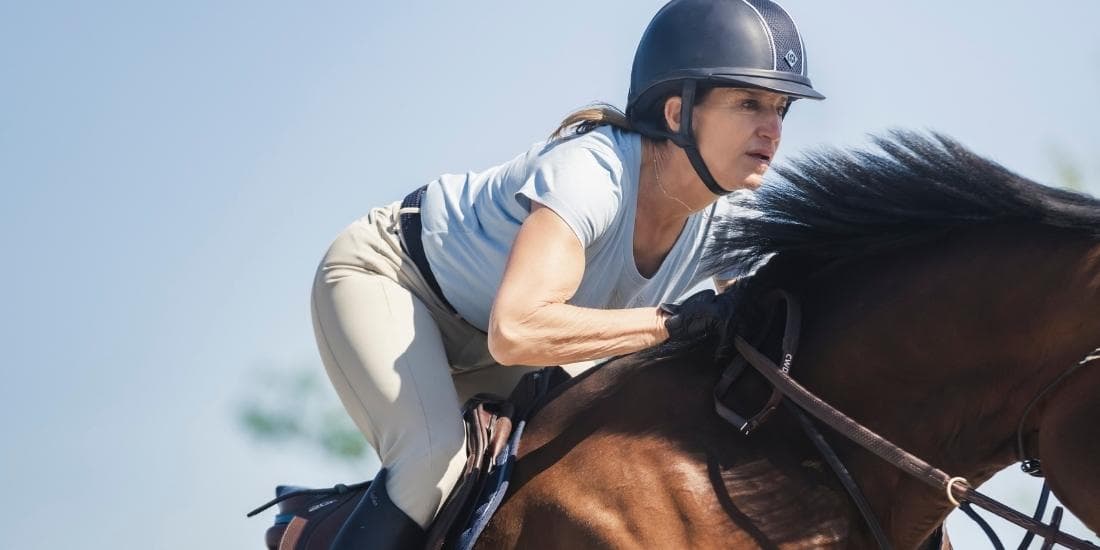 Riding polo shirts are part of most riders' dressing room, whether they are beginners or advanced riders. They can be worn on foot as well as on horseback, and in leisure riding as well as in competition. But when a rider wants to buy a riding polo, he must naturally make his choice according to a very important criterion: the budget. So, is it better to choose an expensive brand, or a cheaper model? Indeed, it is possible to find horse riding tops at a low price, but whose quality is not always ideal. In addition, the components, materials and properties of a cheaper garment may be less qualitative than on a more expensive model. This leads to other consequences: for example, models with a lower price may be more basic, both in style and in the comfort provided to the rider.
Quality of cheap riding polo shirts
The quality of a cheap riding polo can quickly become insufficient, especially depending on the level of the rider. You can find equestrian polo shirts on sale. Indeed, if manufacturers want to offer competitive prices, they are usually forced to sacrifice part of the quality of their polo shirts. Thus, this lack of quality can be in the fabrics, less resistant and less flexible, or in less resistant seams. The color can also suffer from this lack of quality: the riding polo may fade after several washes. Finally, the garment may also warp or not last over time.
Price and technical level of the riding polo
It is important for riders to feel comfortable in a comfortable riding polo shirt, and especially if they are wearing it to a competition, which is usually a stressful time. Branded riding polo shirts and equestrian t-shirts usually have technical qualities that allow riders to feel comfortable and not be hindered in their movements, or thanks to the pleasant feeling of wearing the polo shirt like a second skin. It is also important that a polo shirt is resistant and lasts in time. Another advantage is that it could be more worked in terms of design, and even sometimes customizable. Finally, a riding polo should also have certain technical qualities to best help riders: for example, be waterproof or breathable.
Price range of riding polo shirts from well-known brands
Almost all well-known brands of riding apparel and gear offer riding polo shirts for women, men and children. These short or long sleeve polo shirts are sold at prices that vary greatly, and are included in a price range of €10 to €70. This difference can be explained by several elements: the materials that make up the riding polo, the technical qualities it has, its color and fit or not, but also the reputation of the brand. This price range is rather wide: it thus allows each rider to make a choice according to his or her budget.
Price-quality ratio
The quality/price ratio varies greatly depending on the different models and the brand. A cheap women's men's or children's polo shirt may look good quality, but its value for money may not be ideal. A low-priced riding polo could potentially suffer from low quality that could fail riders: fading, deformation or premature wear of the polo can occur. These can therefore affect comfort on horseback and aesthetics, and thus annoy the rider.
Wear resistance of cheap riding polo shirts
When a riding polo shirt is offered at a low price, it is for example because the brand has saved money on the design or the fabrics used. Therefore, it is entirely possible that a low-priced polo shirt will not be as durable as a branded polo shirt, and will wear out prematurely. For example, riders could be faced with material that will fluff up over time, threads that come unraveled or rip off, or fragile seams that eventually get ruined, especially on the sleeves.
Distortion and color loss of cheap riding polos in the wash
Washing a riding polo shirt should always be done carefully and with respect to the fabric and properties of the garment. After several washes, it may indeed be damaged prematurely by deforming or losing its elasticity. This is particularly the case if the fabric chosen to design the polo is of low quality, and will therefore tend to relax, eventually becoming unwearable. In addition, after several washes, the color of the polo shirt may fade and cause the garment to lose its original hue, especially when combined with other external elements such as sunlight, for example. Thus, a navy blue polo shirt could become faded blue.
How to buy a cheap designer riding polo
If you want to buy a branded riding polo shirt at a great price, for yourself or as a gift, you have several options to choose from. Indeed, the websites of the major brands are full of good deals and opportunities that you will just have to seize to get a model at a low price. For example, you can look for and use promotional codes or wait for private sales or sales periods. This way, it might take you a little longer to find the riding polo of your dreams, but waiting will save you money and allow you to buy a branded polo.
Coupons
Brands that sell equestrian apparel and gear regularly pass along certain benefits to their customers. They sometimes offer coupons, which allow you to get a percentage off an item or your total order, or free shipping. Some websites are specialized in the search and the provision of good deals. They allow you to benefit from promotional codes that can prove to be very interesting to acquire a branded riding polo at a low price.
Sale periods to buy a cheap riding polo
To make the purchase of a good quality branded riding polo shirt, but not pay the price at which it is initially offered, you can wait for the sale periods. These take place several times a year and are a great time to buy riding clothes and equipment a little cheaper. Some models are indeed on sale at low prices, which will give you the opportunity to treat yourself to a new riding polo without needing to break the bank.
Riding polo shirts stocking from previous years
It is not uncommon for brands to offer regular or occasional sales of short or long sleeve polo shirts from previously released collections. For example, you can usually find categories labeled "promotions" or "outlet" on many, many horse and rider sales sites. There you can find items at low prices: so you can get a branded polo shirt at a very interesting price.
End of line private sale of riding polo shirts
When a brand creates and releases a new collection, models from previous collections sometimes end up in private sales. They can be found on the brand's website or on sites that specialize in these private sales. The latter can potentially offer you riding polo shirts at low prices.
Cheap equestrian polo shirts