Pilot Backpack
SEK 2,470.00
5 (2 reviews)
Horse Pilot products come with a 2-year warranty
Delivery within 1-2 business days with no return charges for a period of 30 days.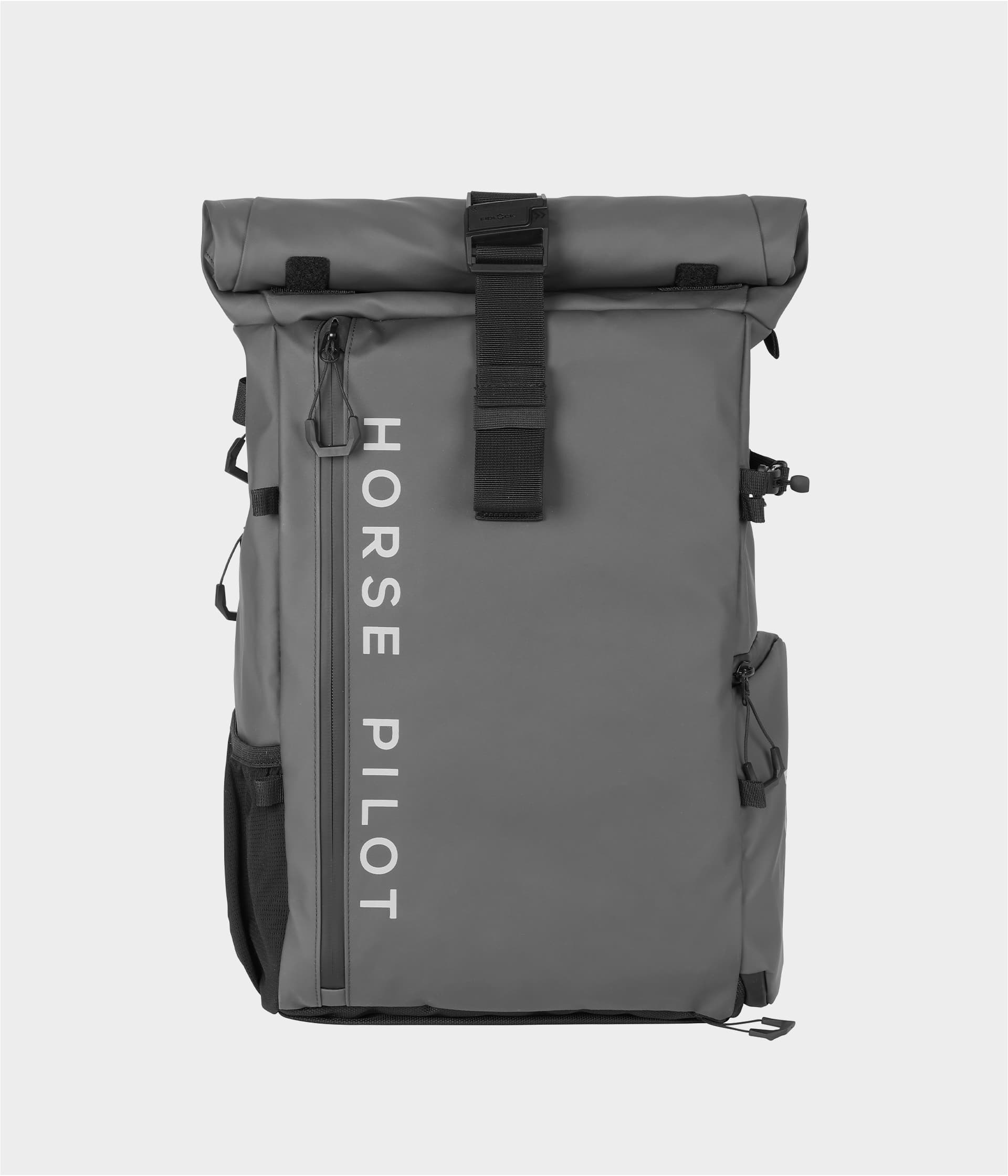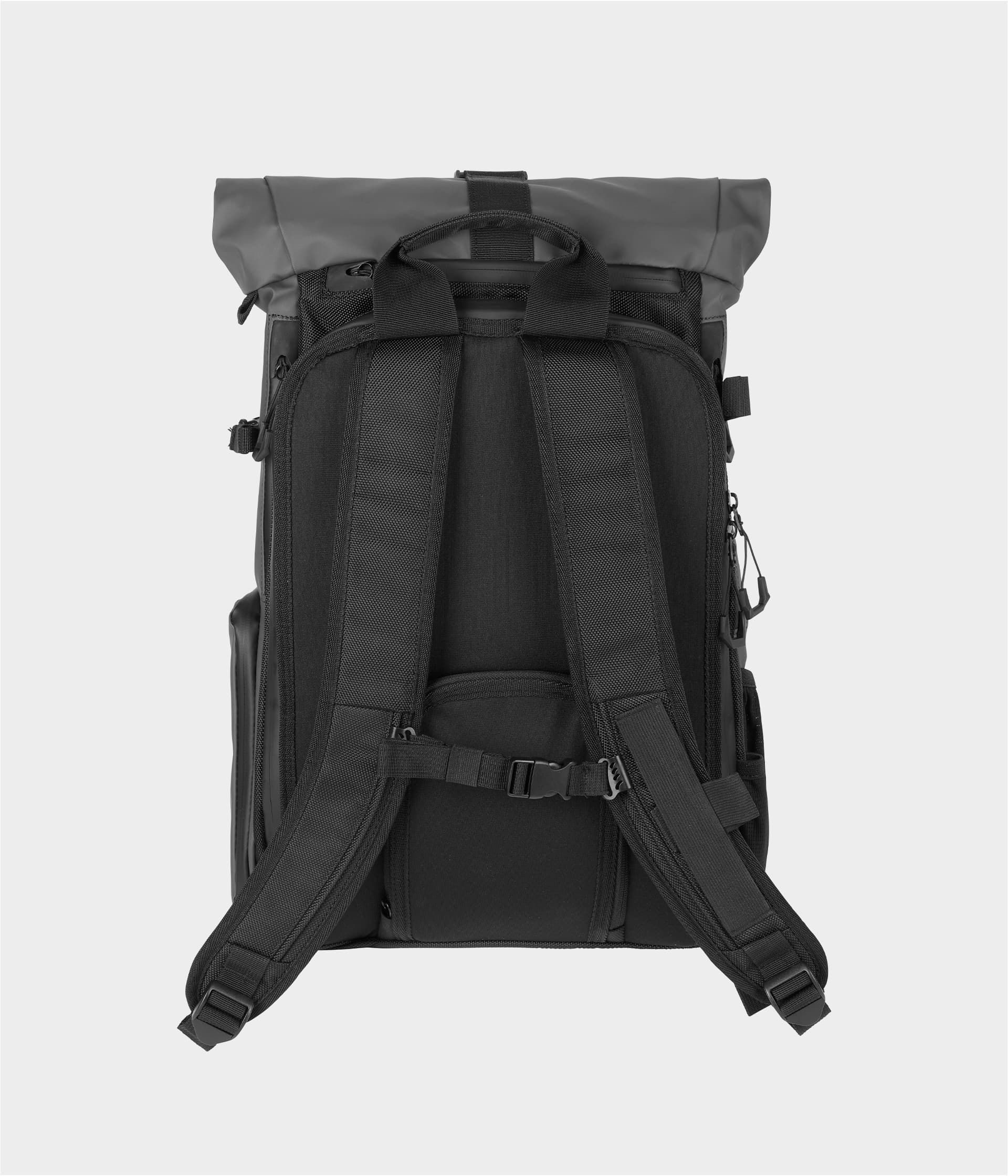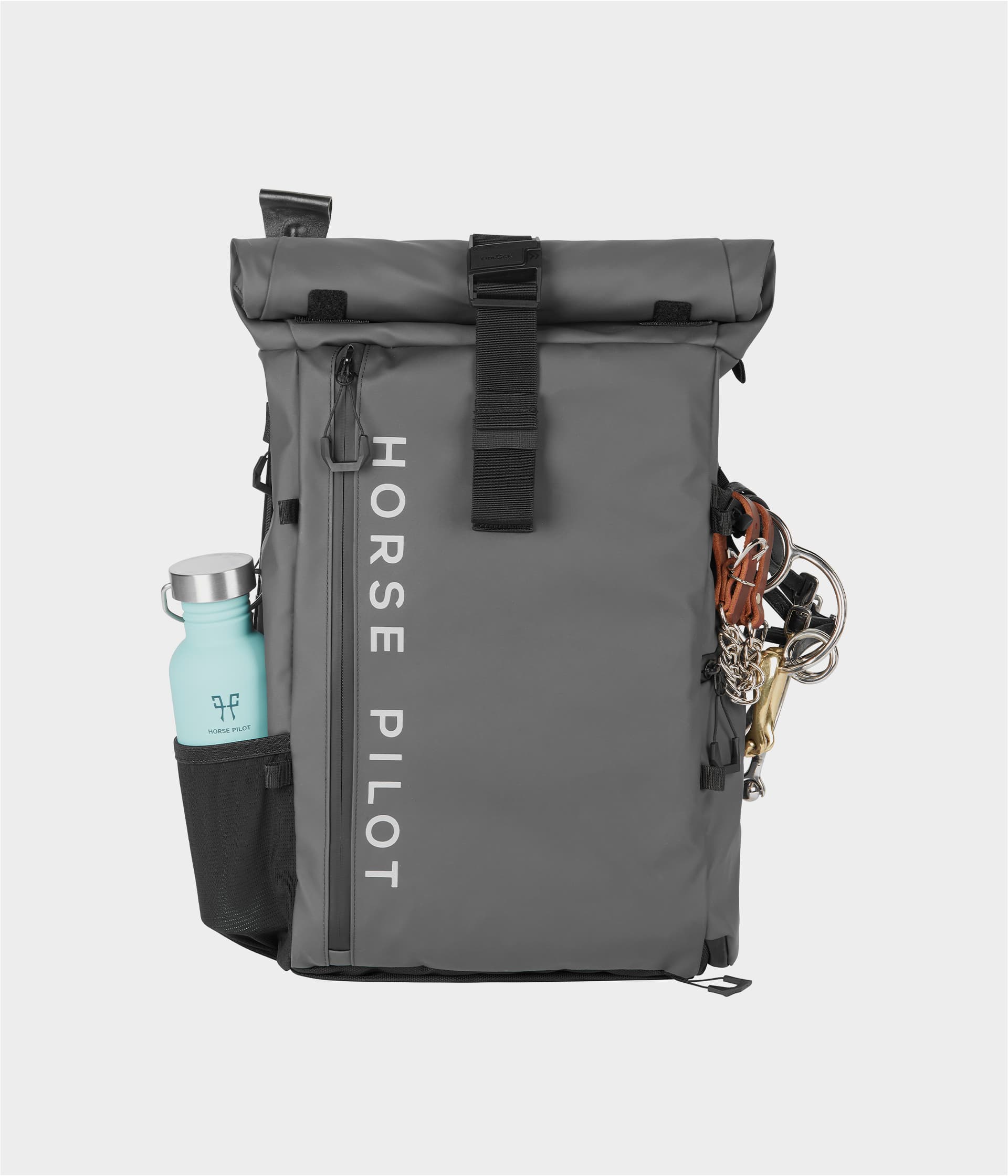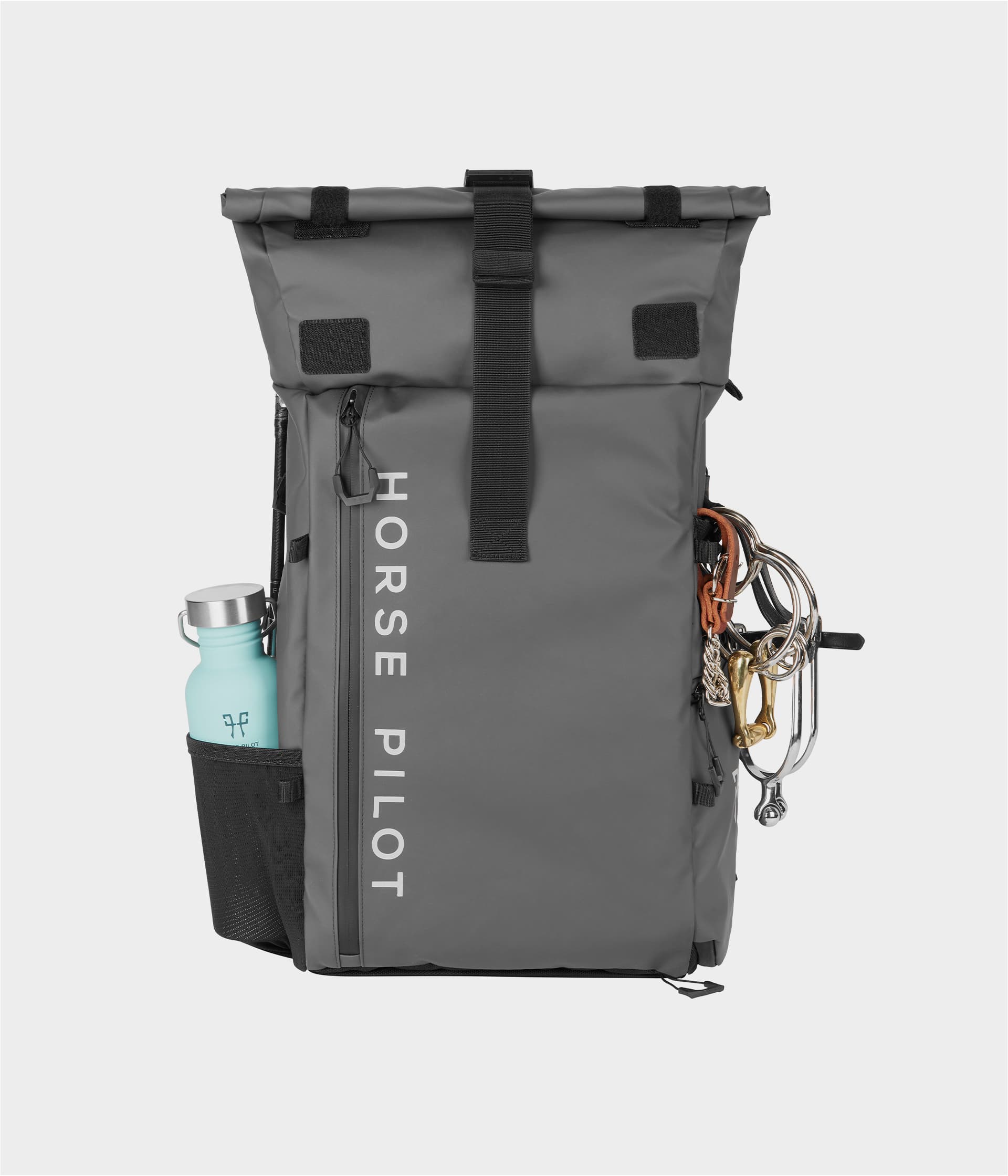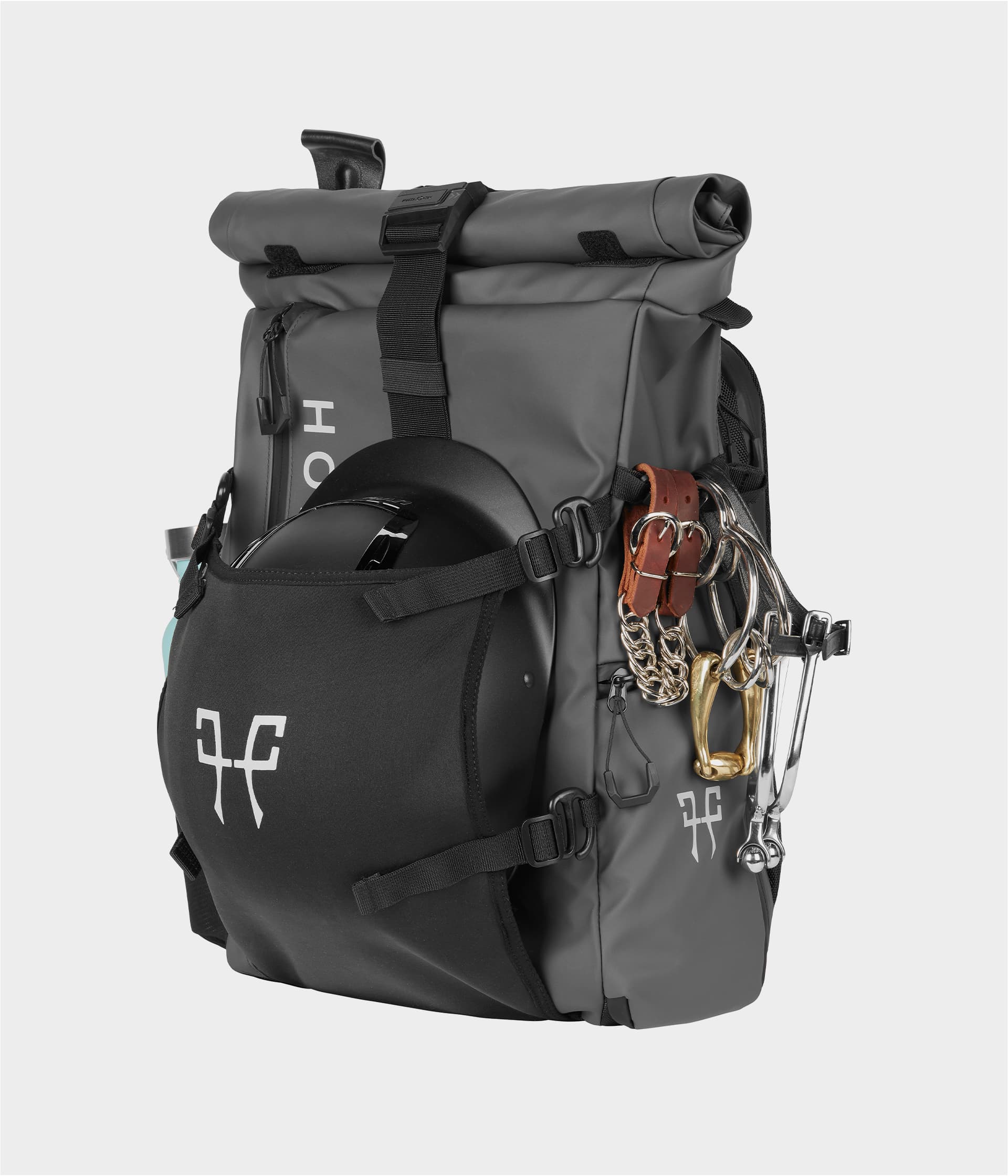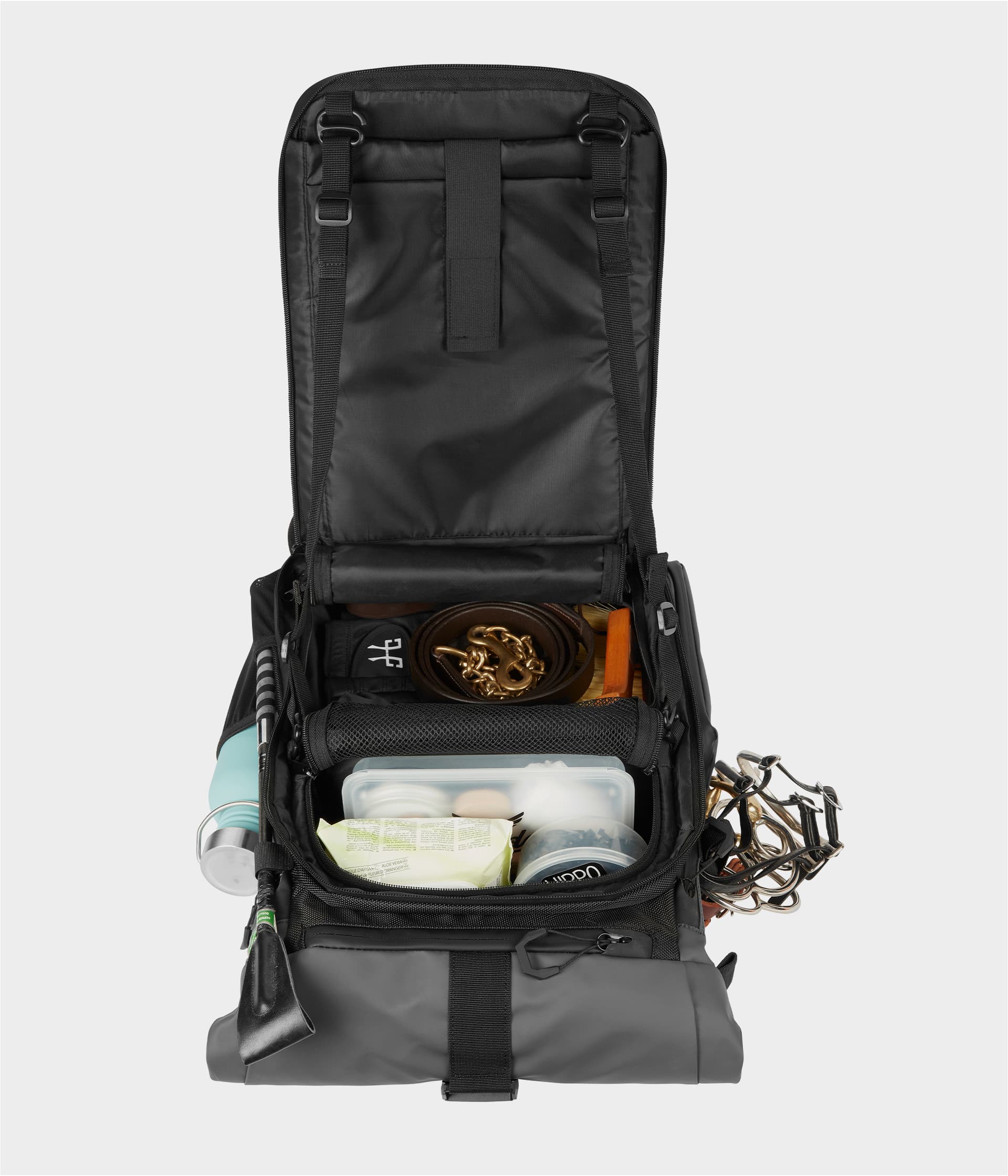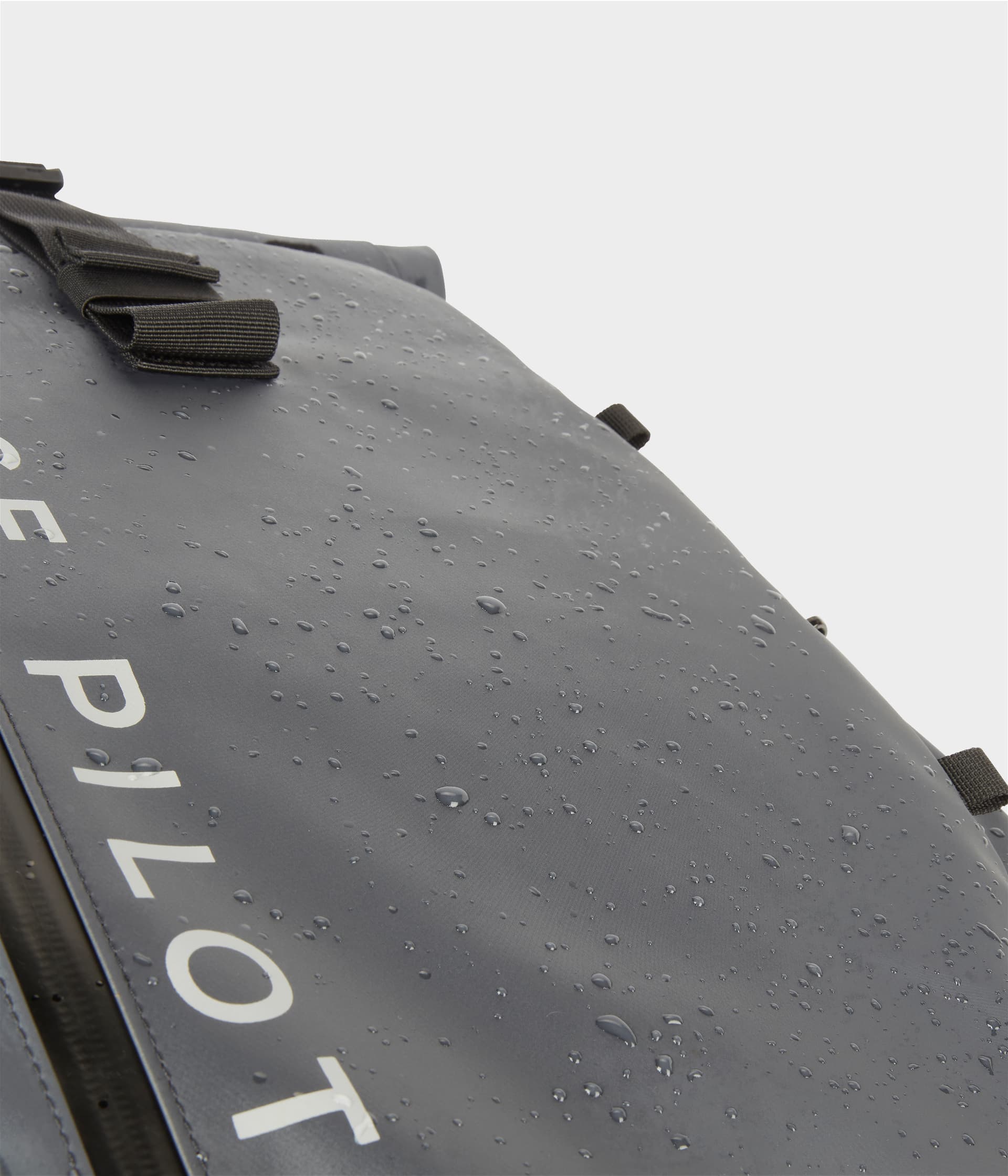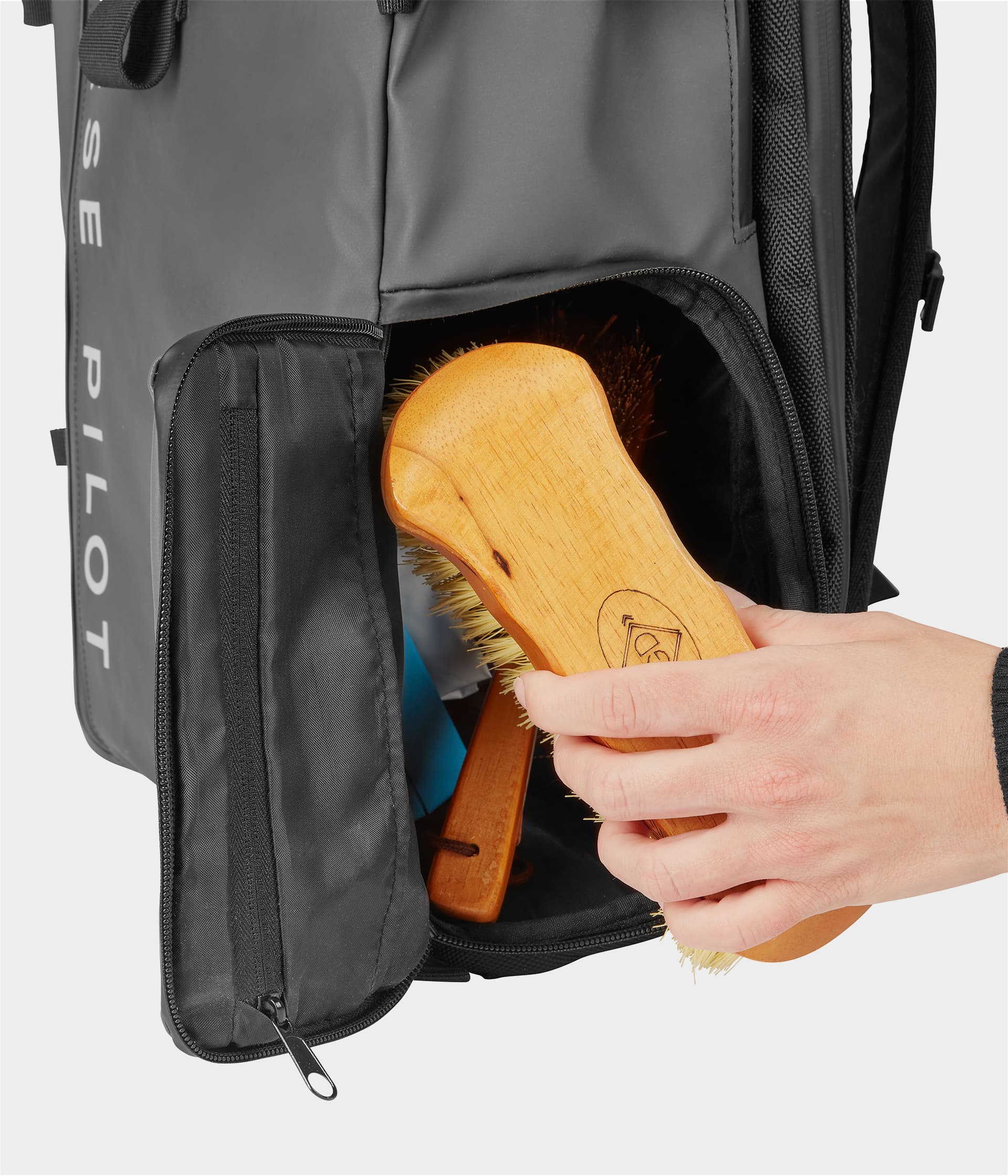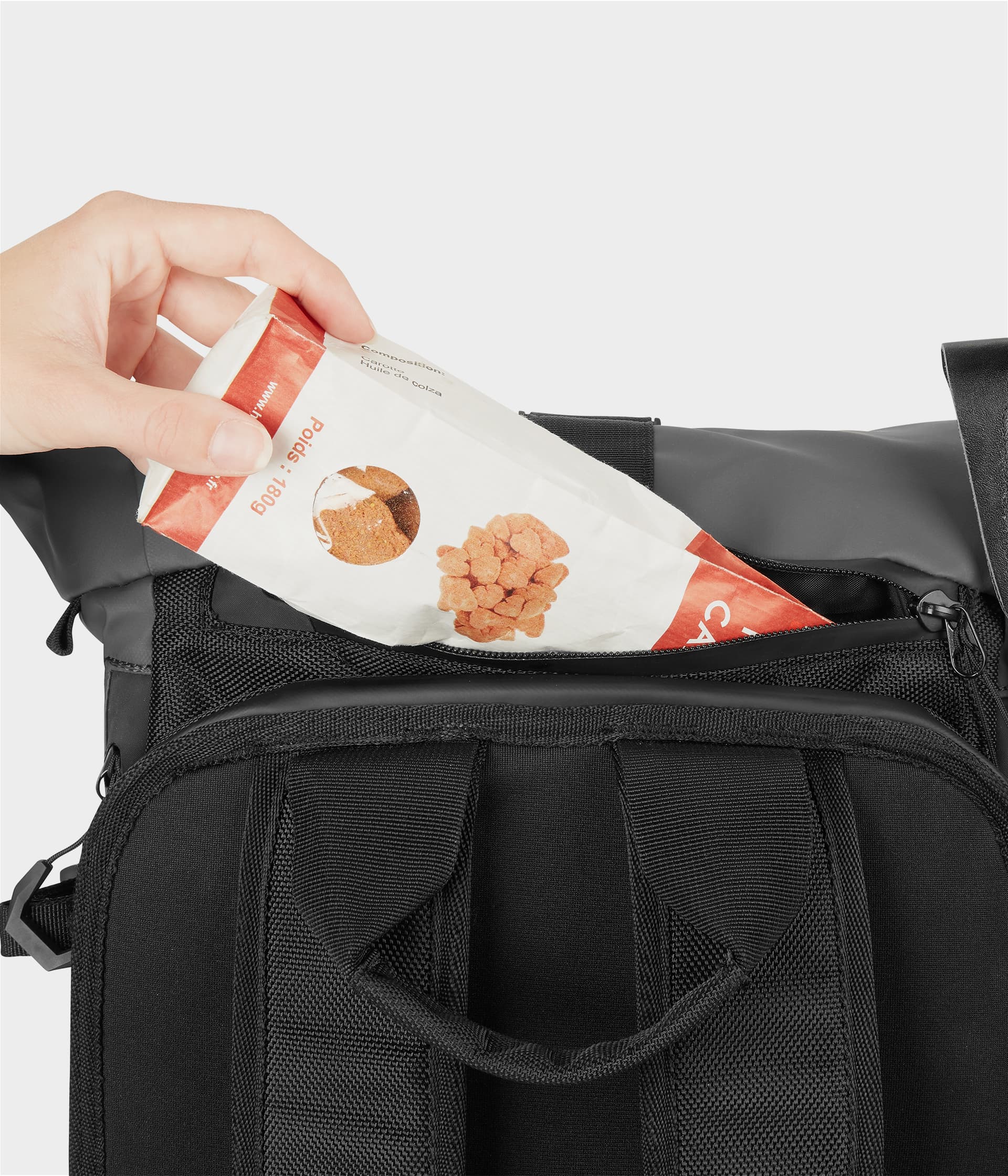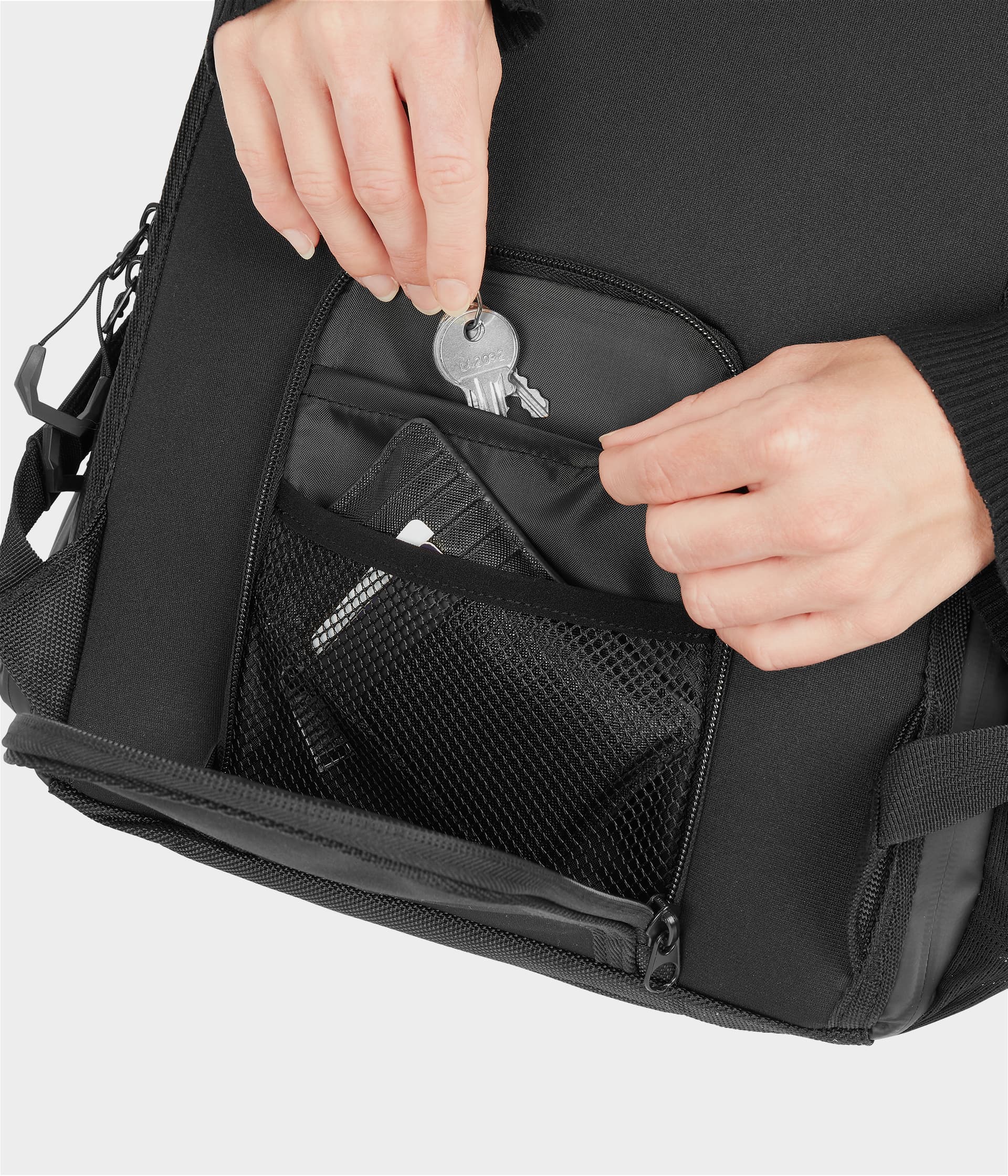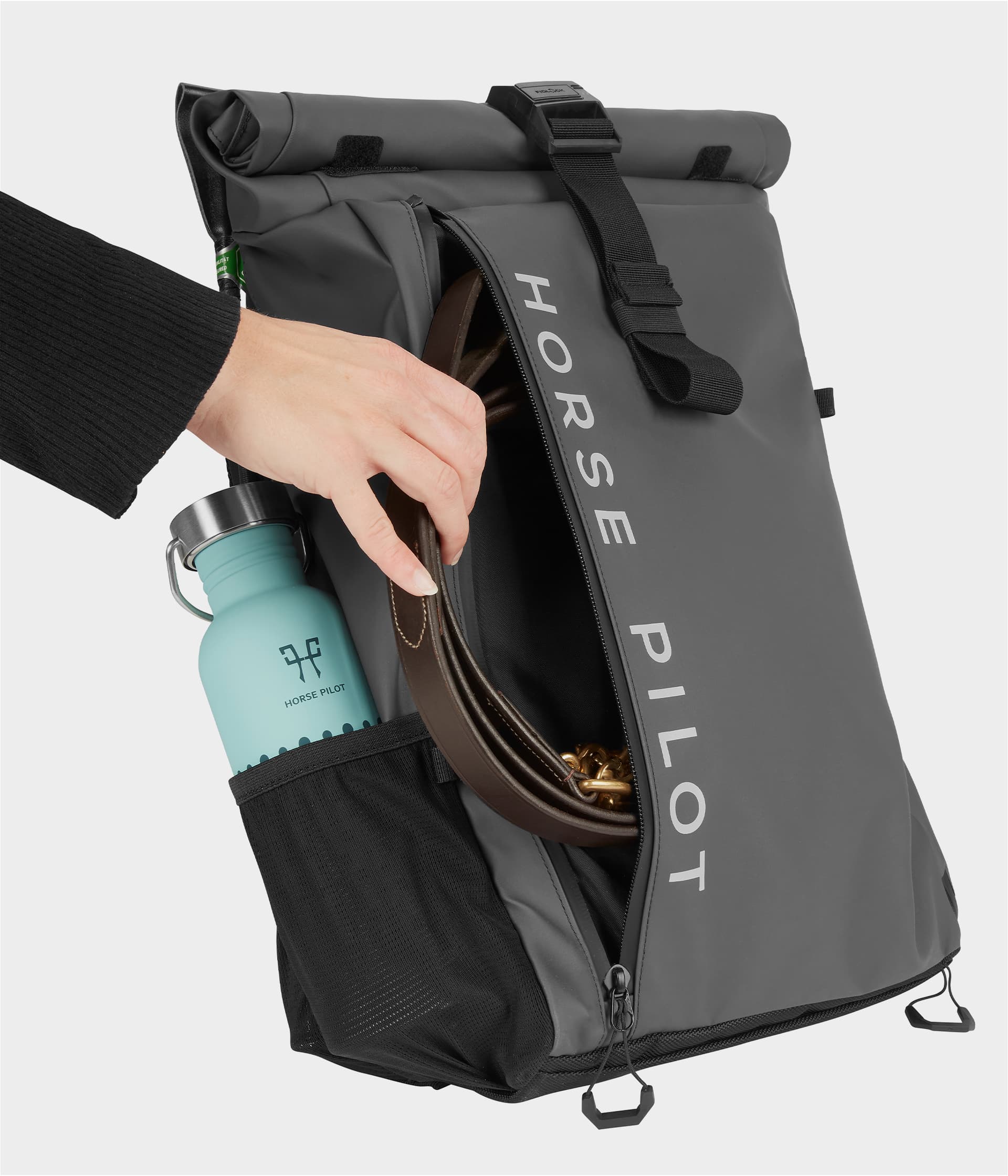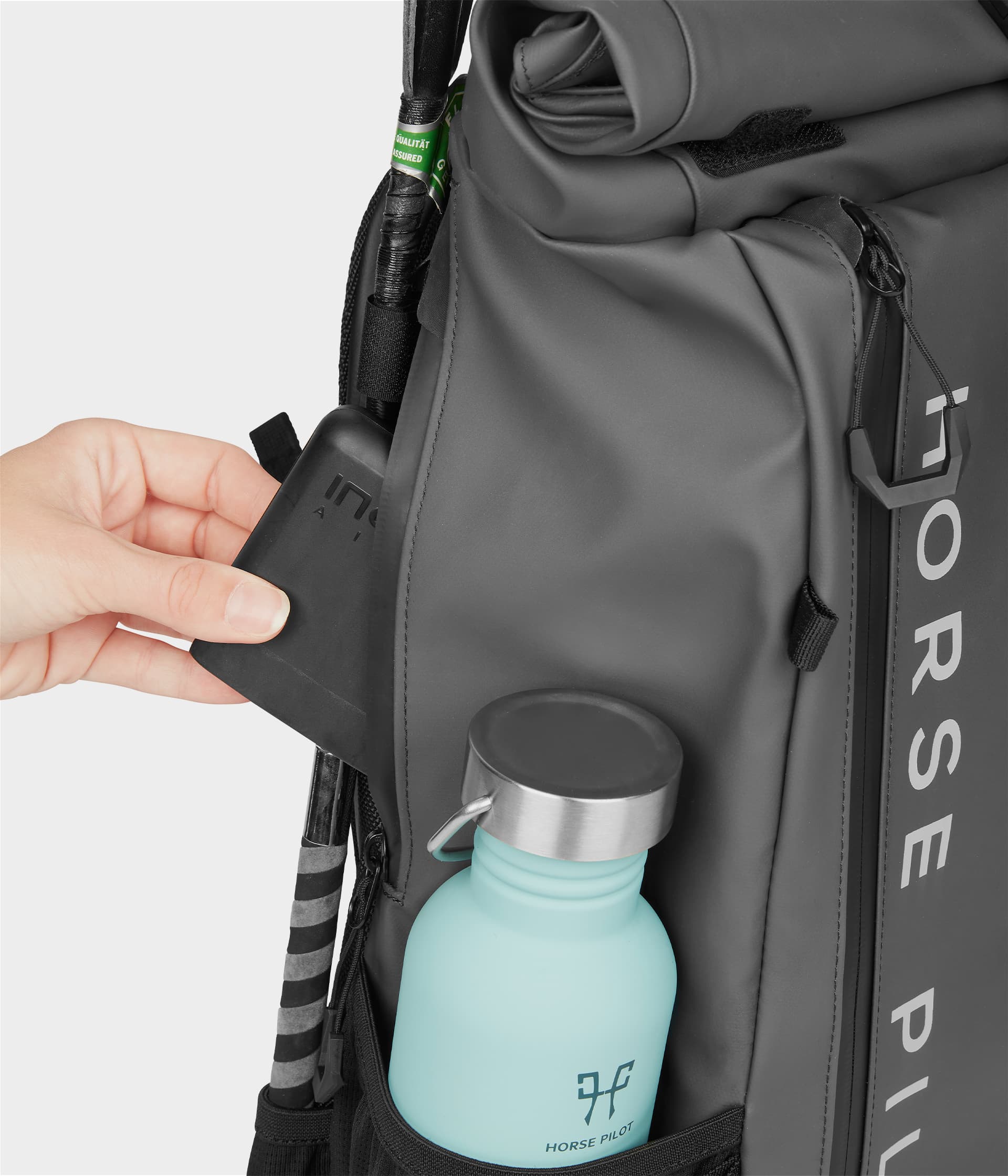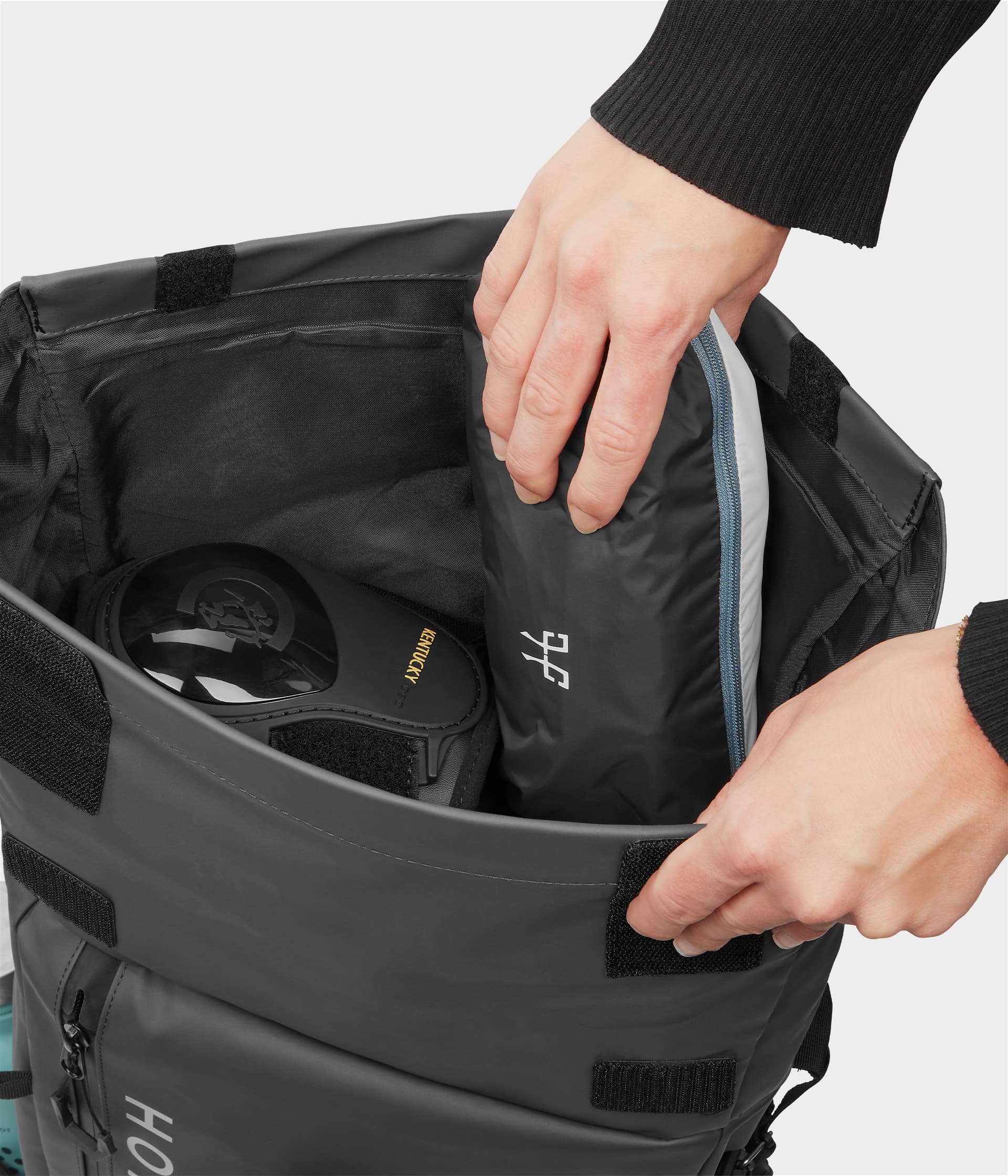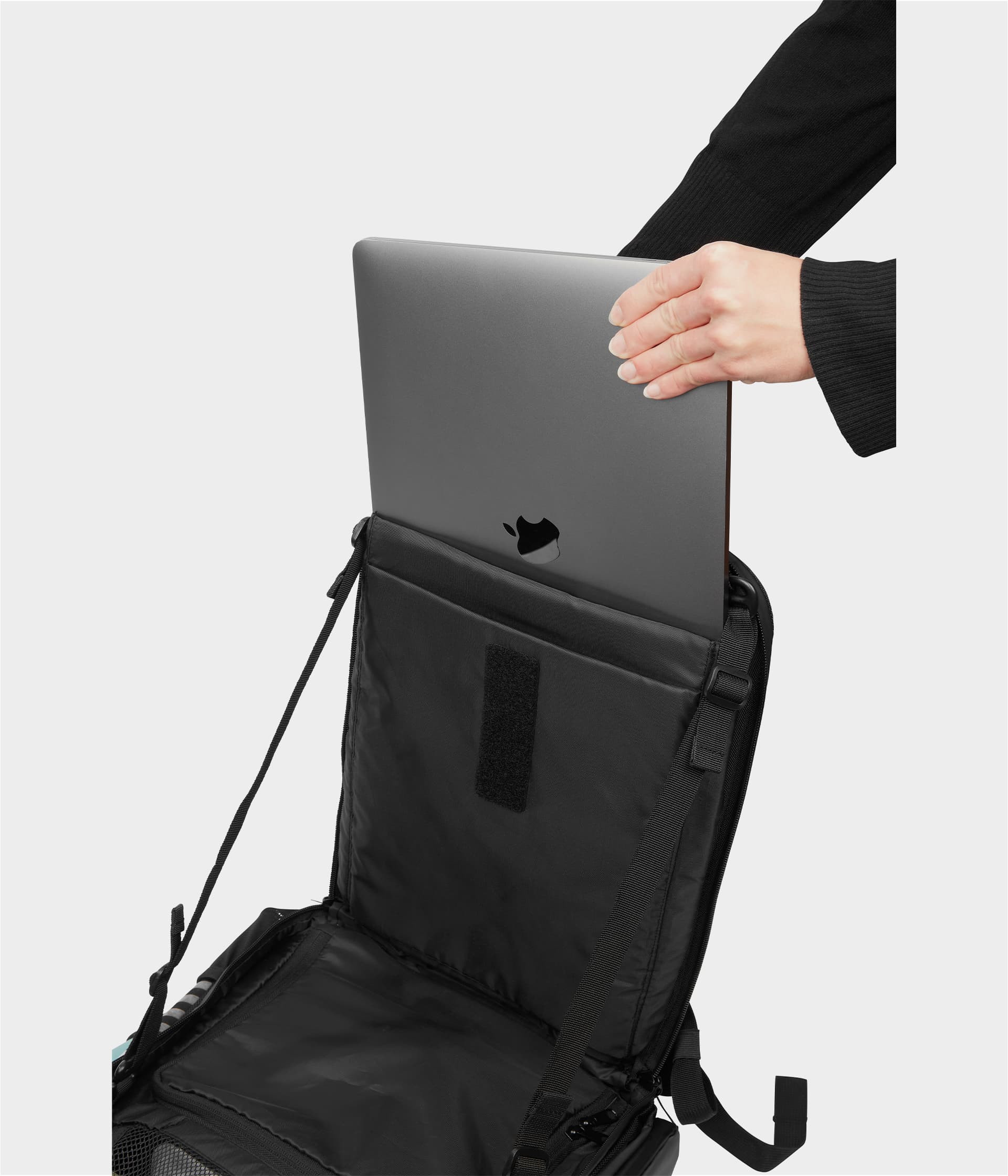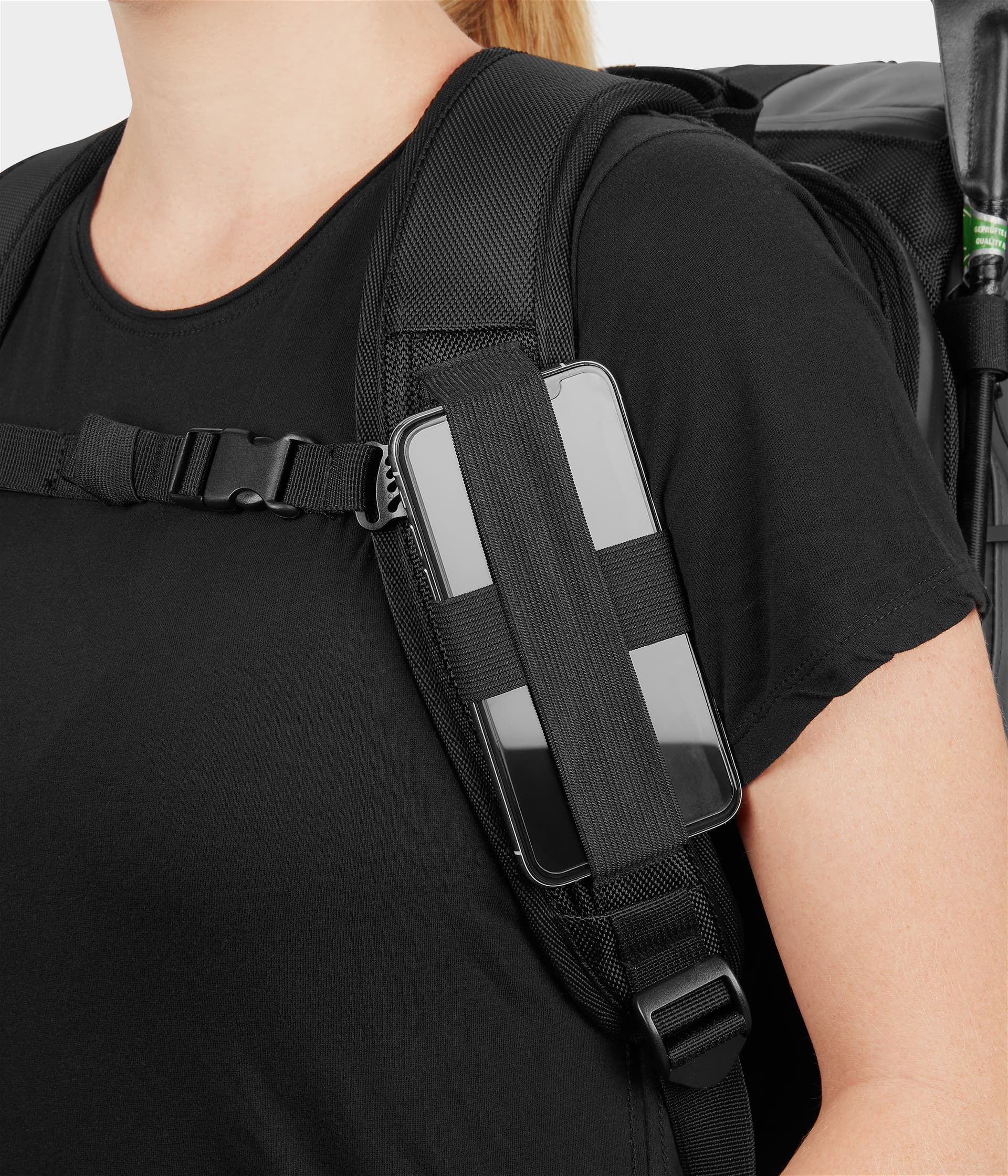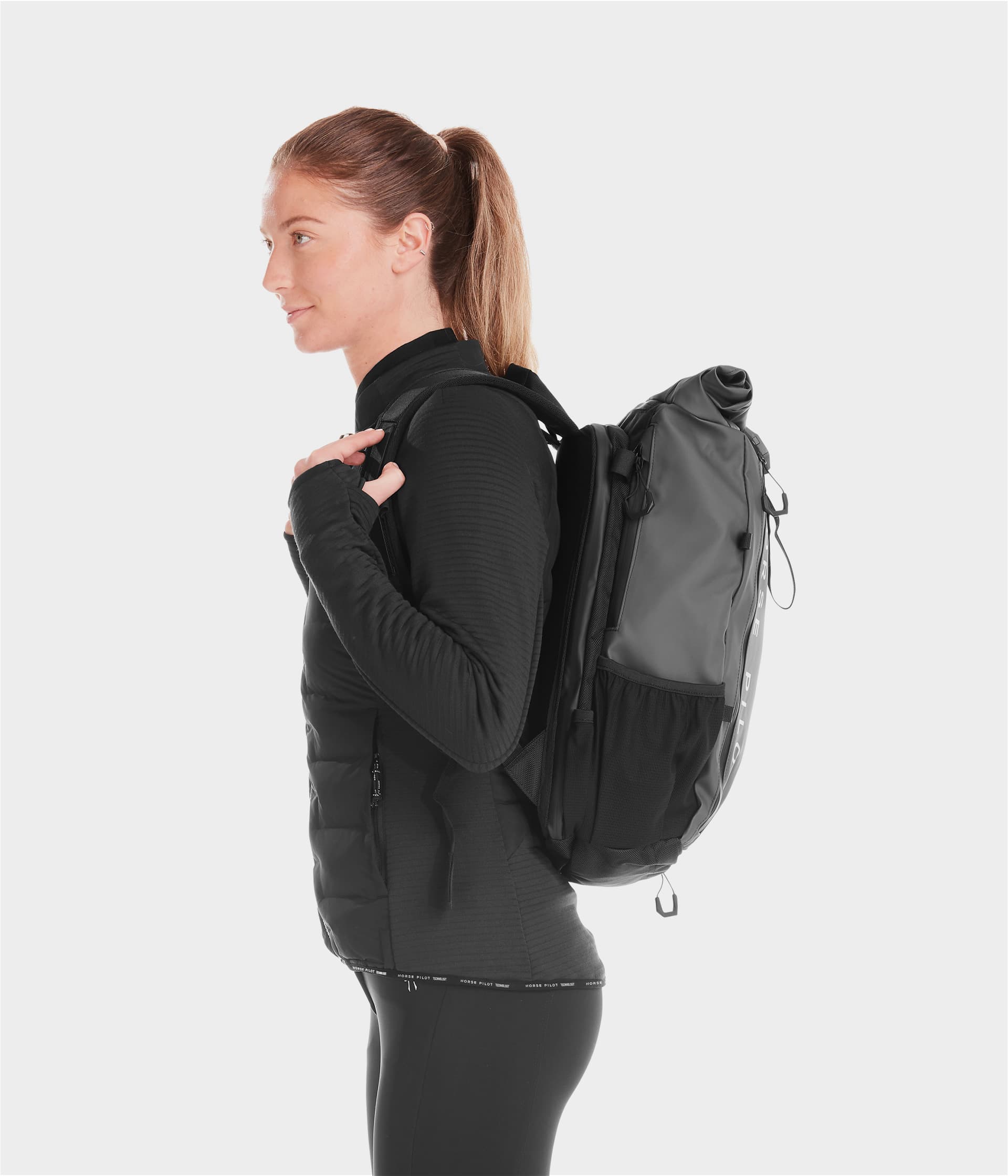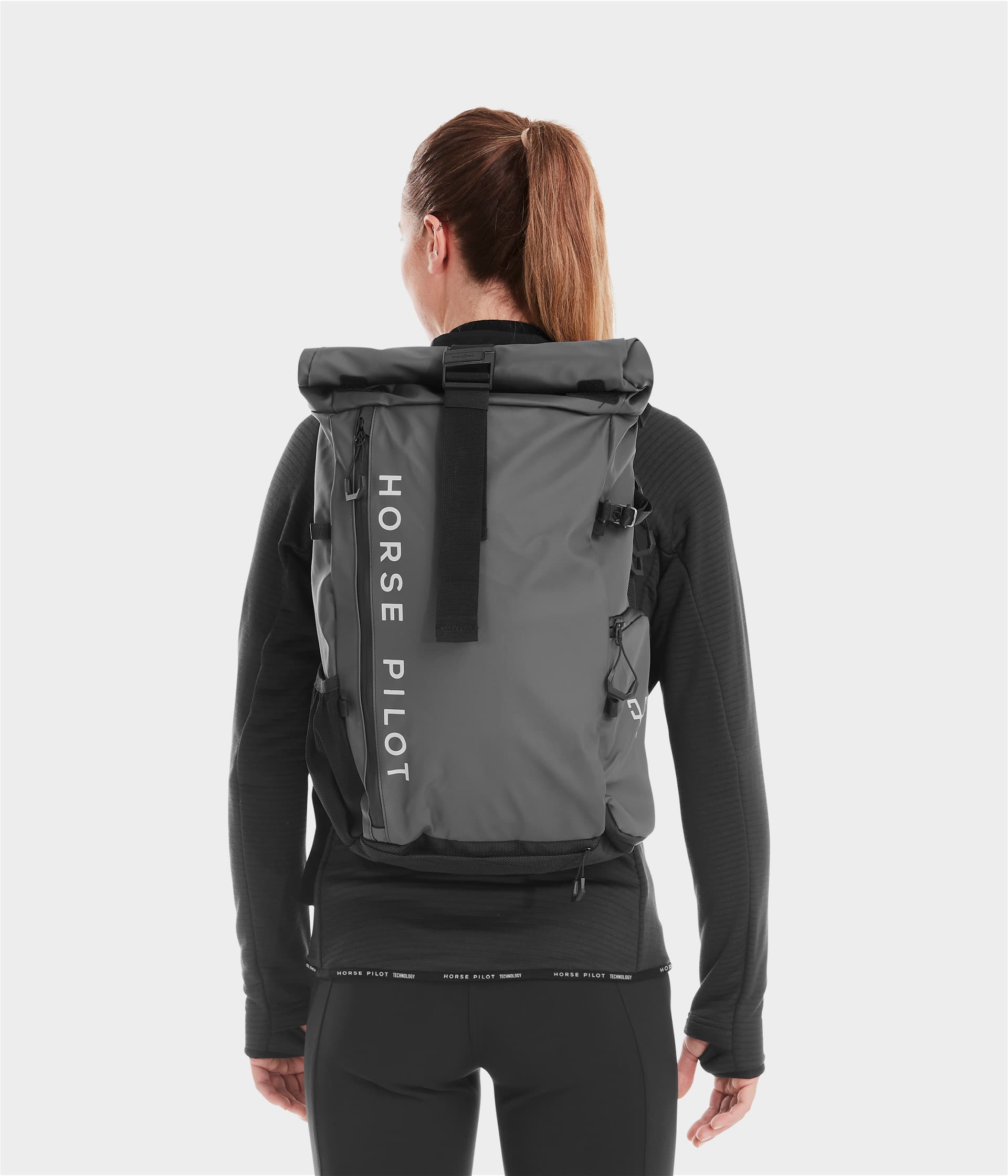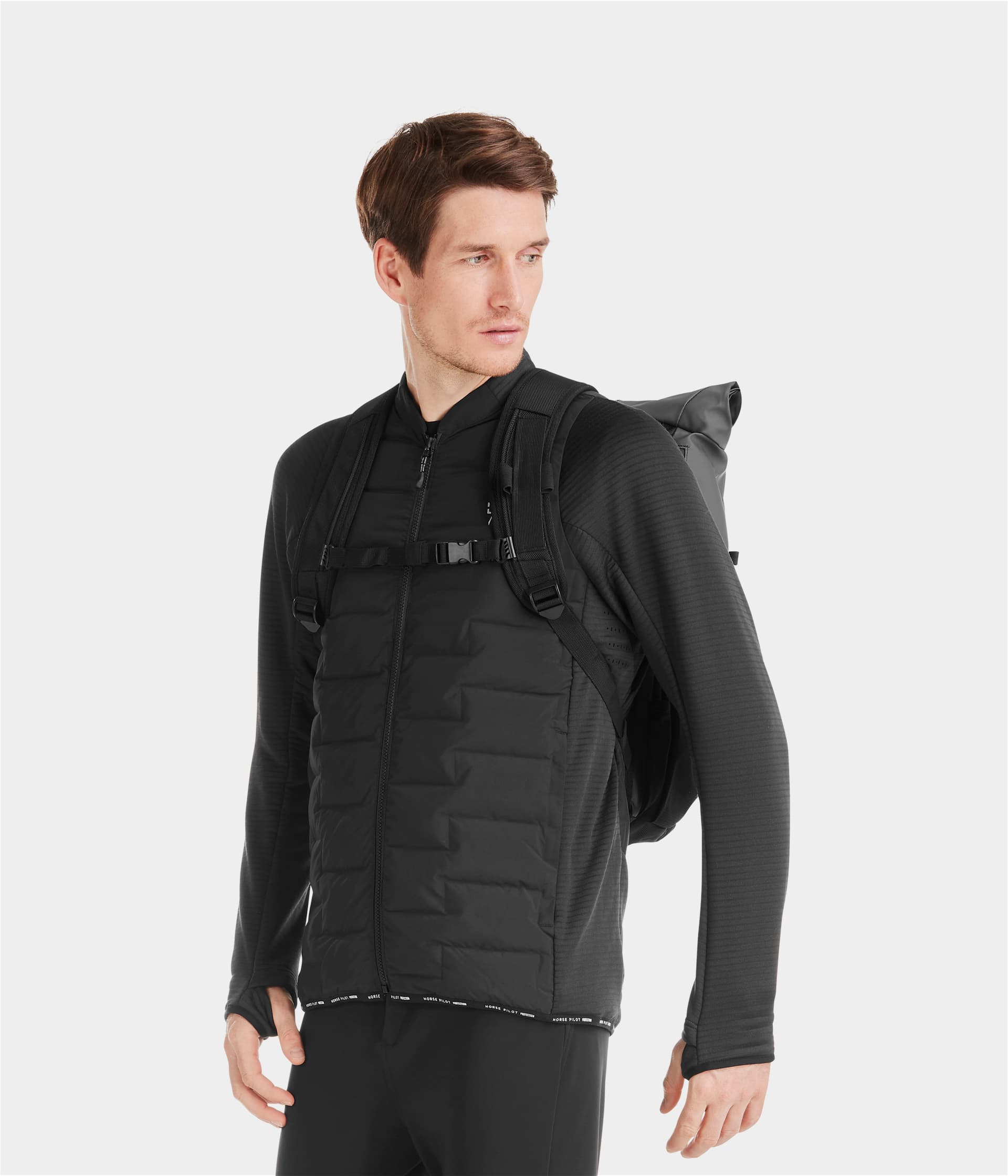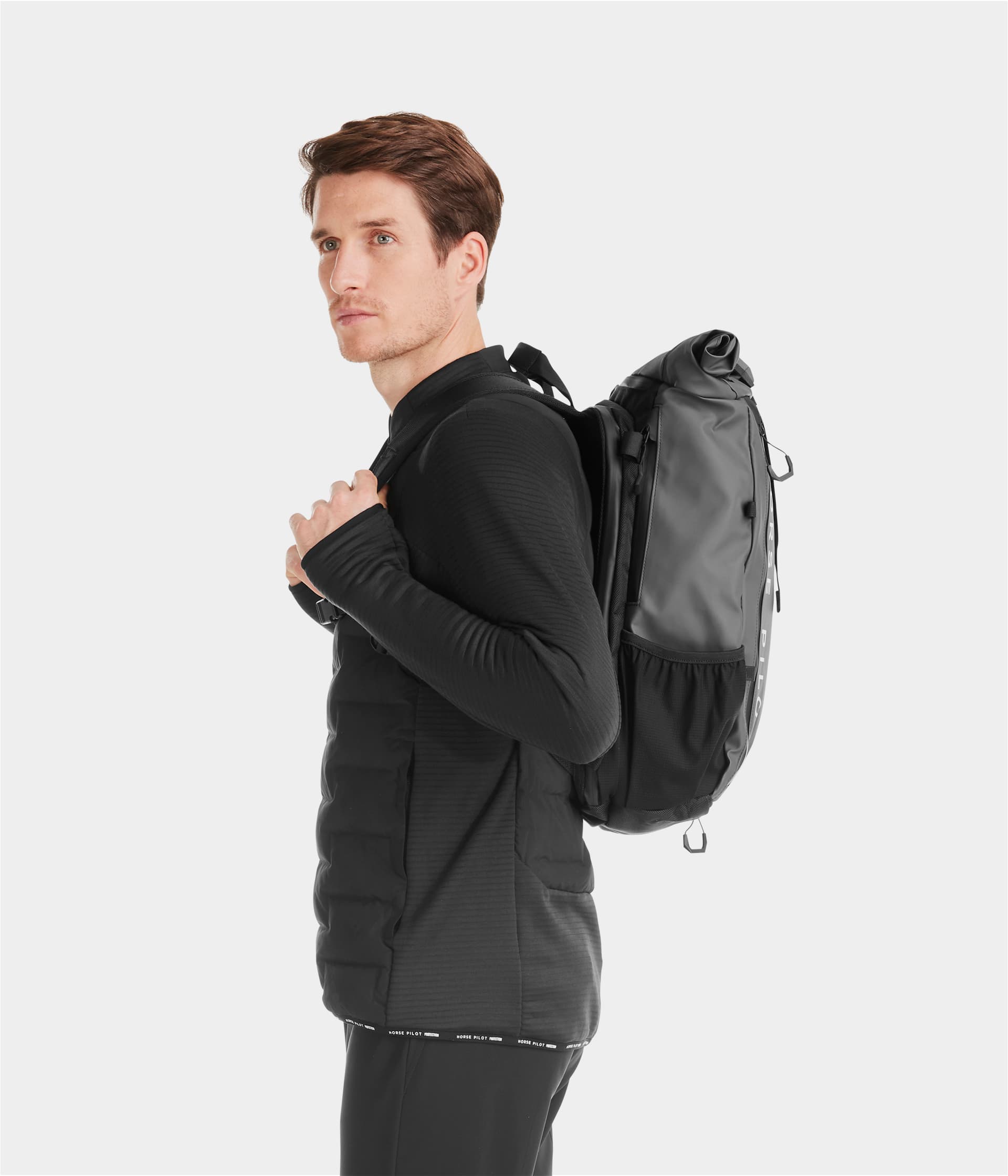 The ultra-versatile backpack that adapts to your needs
The Pilot Backpack has been designed for grooms and riders who need a highly versatile and functional backpack to accompany them both in the stables and during competitions.
We worked in close collaboration with grooms to develop the best possible backpack for them.
Its ergonomic shape and light design allow for optimum weight distribution on the back. With its 25-liter capacity and numerous storage compartments, you can easily carry all the equipment you need.
The bag can be opened completely flat or held open at 90° with straps. It can be hung in the stall or worn as an apron to easily work around your horse.
Durable and waterproof material
to protect your belongings
Waterproof zips
to safeguard your bag's contents
Ergonomic, functional and adjustable shoulder and chest straps
to distribute the weight evenly on the back
Fidlock® magnetic buckle
for fast opening and closing
Quick access zipper opening on the side
for easy access to the main compartment without putting the bag down
90° opening
to allow for full opening, like a suitcase
Suspension handle
to hang the bag
Internal straps
to keep the bag securely open at 90° when standing or hanging
External storage spaces
straps and pockets to store your gear and personal belongings
Adjustable interior volume
removable dividers to customise your storage space according to your needs
Large storage capacity
Main volume: 25 litres. Roll-top volume: 5 liters.
Composition
Material 1: 100% polyester
Material 2: 92% polyester, 8% elastane
Material 3: 100% polyester**
Volume**
30 liters**
Weight**
1,590 g
Materials
At Horse Pilot, we are constantly innovating the eco-design and sustainability of our collections. All related product information will be coming soon to this page.
Until then, read about our commitments.
Made In Product assembled in China by our factory partner, signatory of our Eco-responsible charter
Made In
Product assembled in China by our factory partner, signatory of our Eco-responsible charter
More info on our production locations
Packaging
Product packaged in bulk without packaging to limit the consumption of raw materials and energy.
More info on our packaging
Do not machine wash.

Clean with a damp sponge and allow to air dry.

Do not soak or dry clean.
Your opinion on this product