TRIPLE-LAYER RIDING CLOTHES: CHOOSING THE RIGHT EQUIPMENT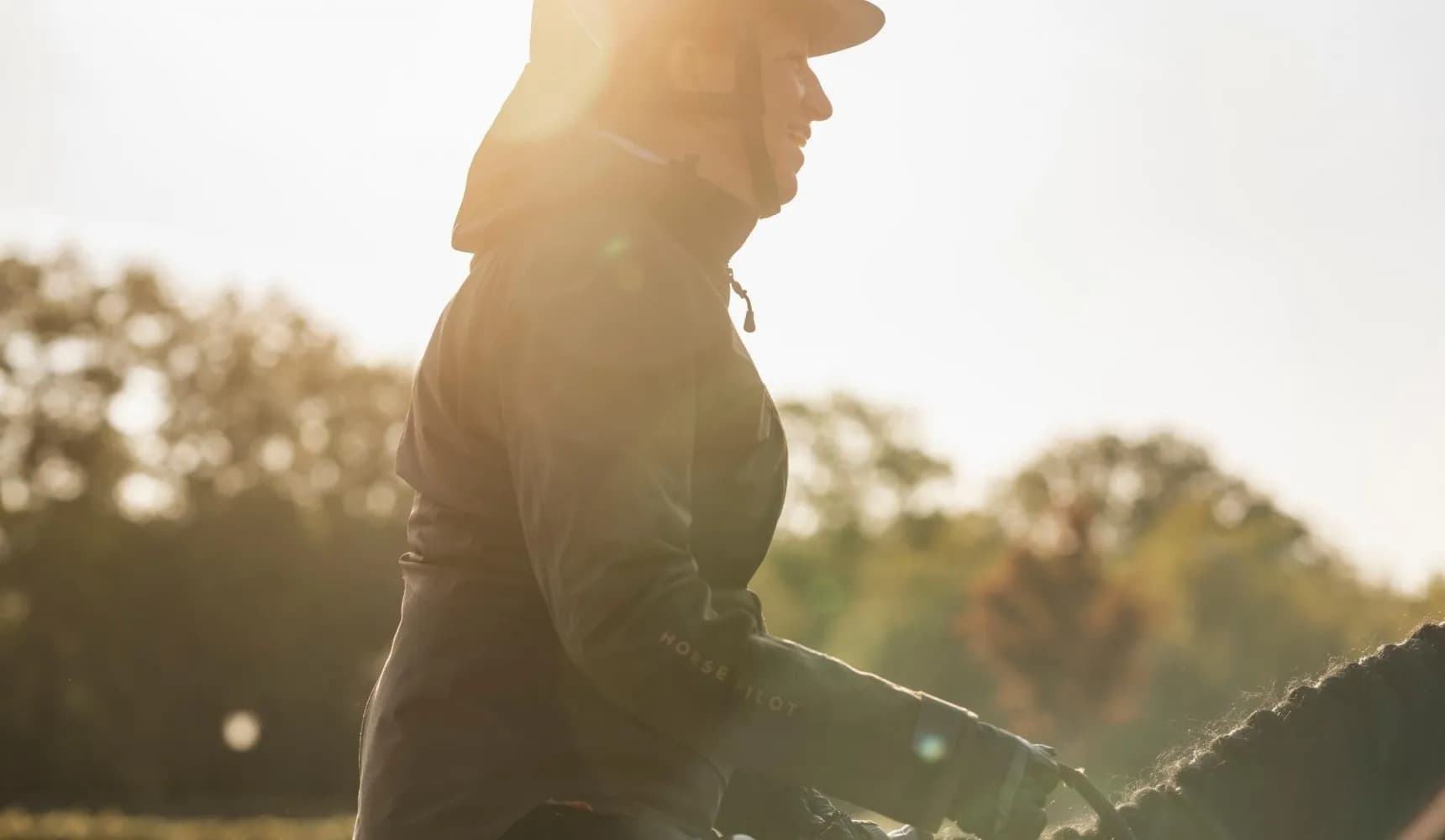 Riding is an all-season sport and horses need care whether it is windy, raining or snowing. Even when training in an indoor arena, the rider must always have appropriate equipment and clothing for the weather conditions.
Choosing the right equipment already means you are dressing well. Here is our advice on how to choose your riding clothes according to the weather and what you will be doing in the saddle or with your horse.
THE TRIPLE-LAYER APPROACH
At Horse Pilot, we consider horseback riding to be an outdoor sport just like hiking, running, cycling and skiing. We draw inspiration from these sports, which sometimes take place under extreme conditions, to design technical, durable and versatile apparel.
The triple-layer approach means designing your riding or outdoor sport clothing with a maximum of three layers. Each layer plays a specific role:
First layer: breathability to wick away perspiration

Second layer: heat supply when necessary

Third layer: protection against the elements: wind, rain, snow
While the first layer is worn all the time, the second and third layers should only be worn when needed (when it's cold, wet or windy). For example, if it's raining but the temperature is mild, you wear only the first layer with a waterproof jacket as the third layer.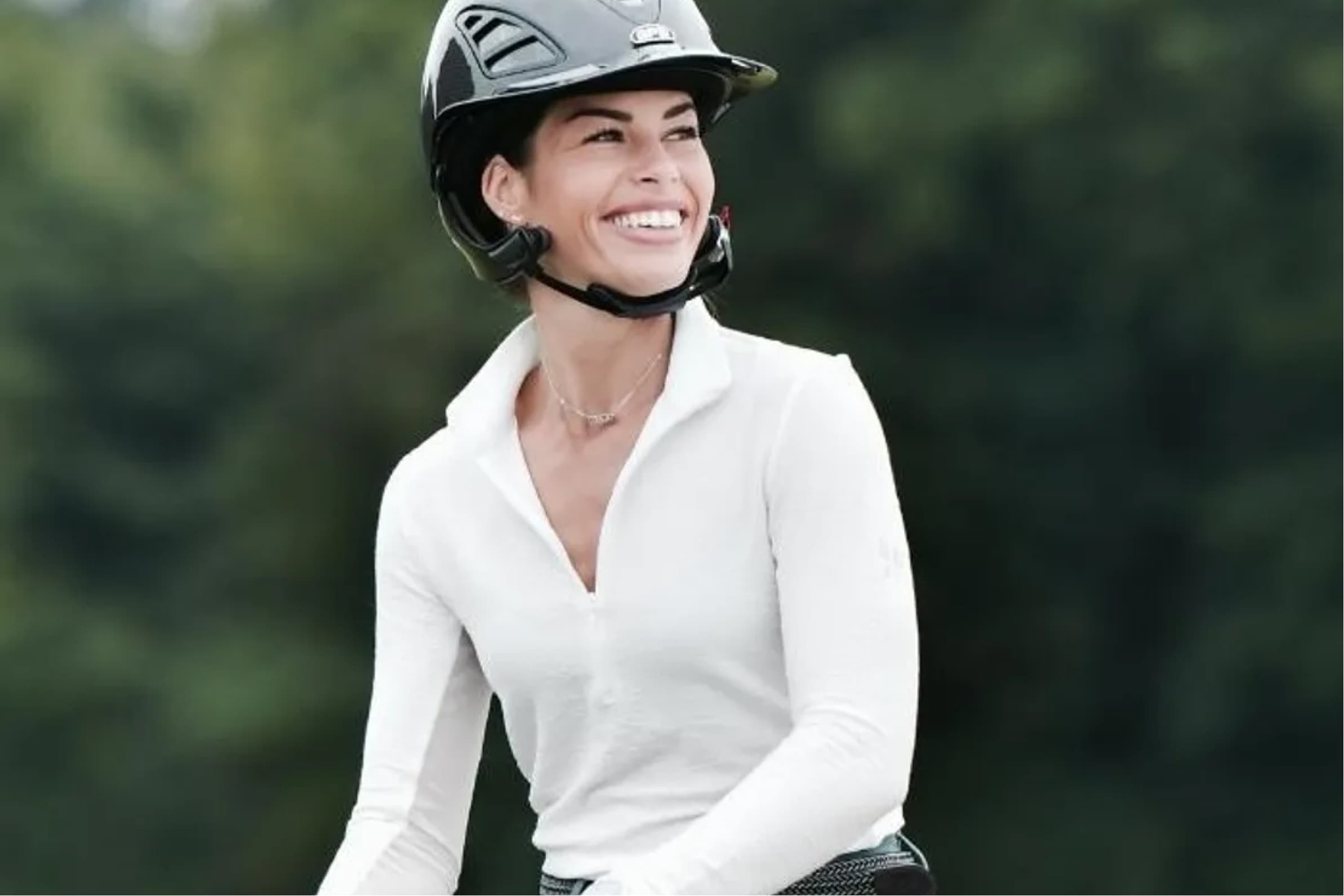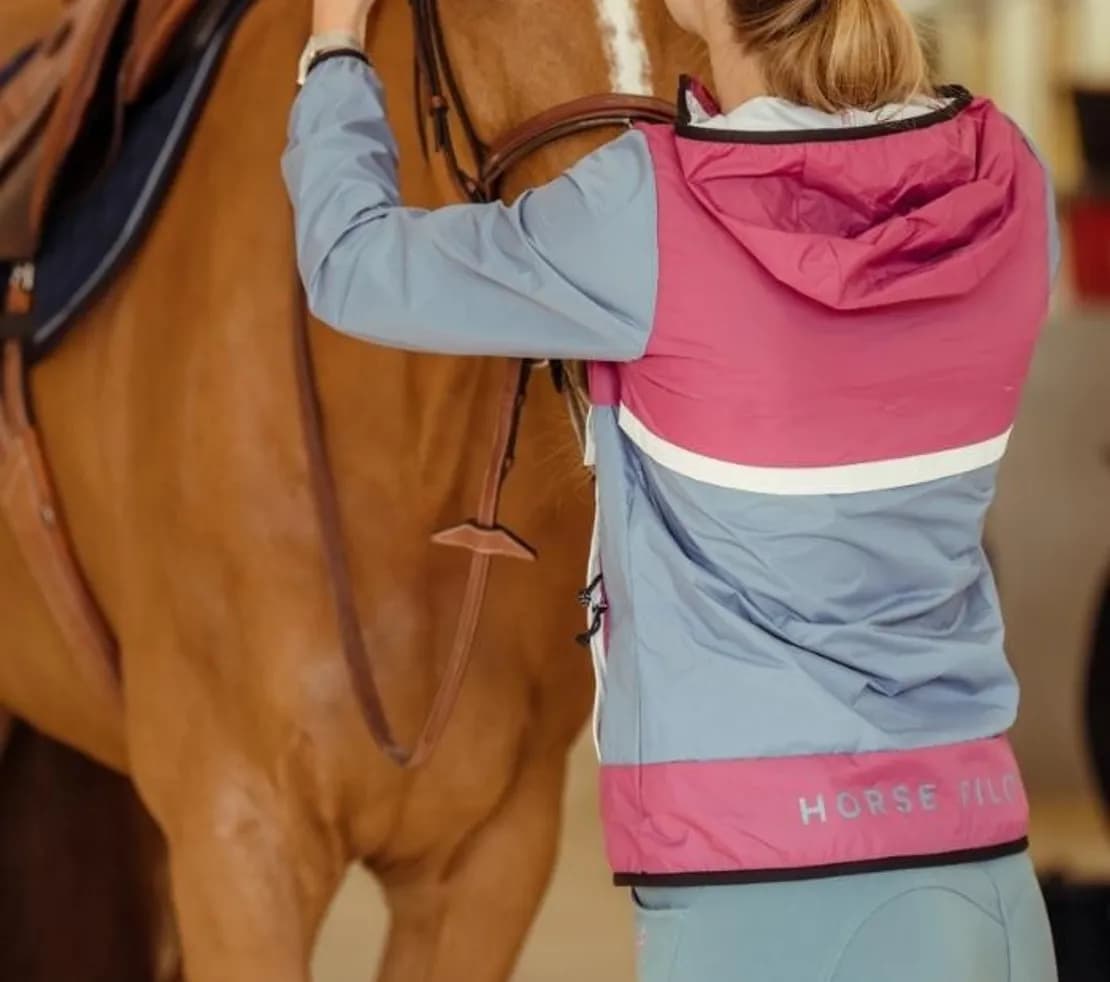 And if it's a little cool in the evening after training your last horse?
Add a micro-down jacket as a second layer for increased warmth.

A COMFORTABLE AND BREATHABLE FIRST LAYER
The first layer is worn against the skin. It should therefore be pleasant to the touch and not cause irritation. Its function is to evacuate perspiration to the outside of the garment to keep you dry, even during sustained effort.
This first layer must also dry quickly and is usually made of water-repellent synthetic fabric. No more cotton shirts that stick to the skin and stay wet and cold after a good stall cleaning!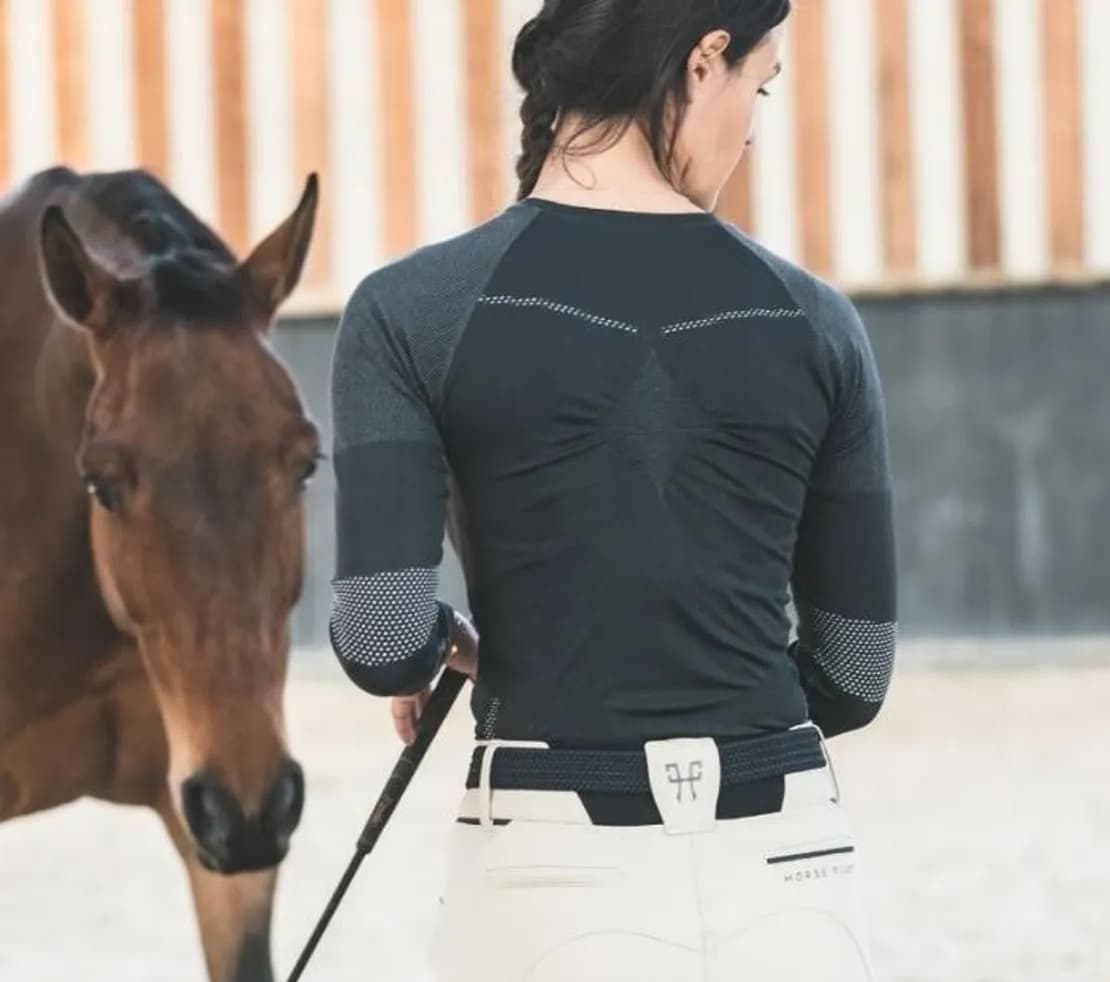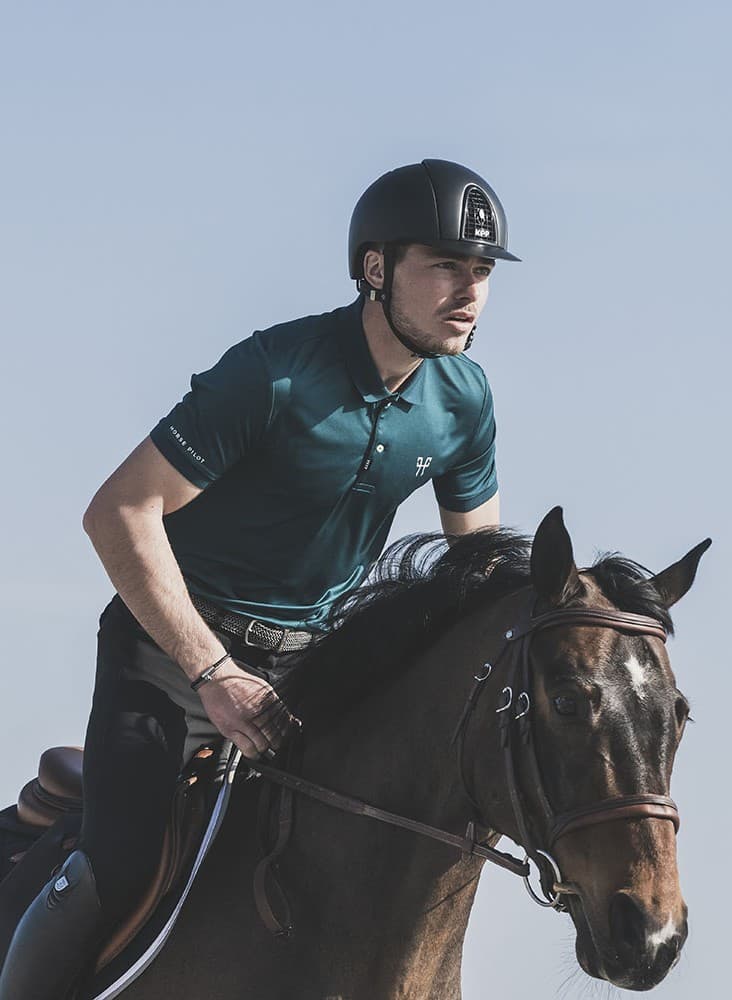 A SECOND LAYER FOR WARMTH
When it comes to protecting yourself from the cold on horseback, the second layer maintains body temperature. We advise you to choose your second layer based on the temperature outside, as well as the intensity of the activity, to avoid overheating. For example, in cooler weather, a fleece jacket or thin down jacket is usually sufficient. Wear a thicker jacket or coat when the temperature drops.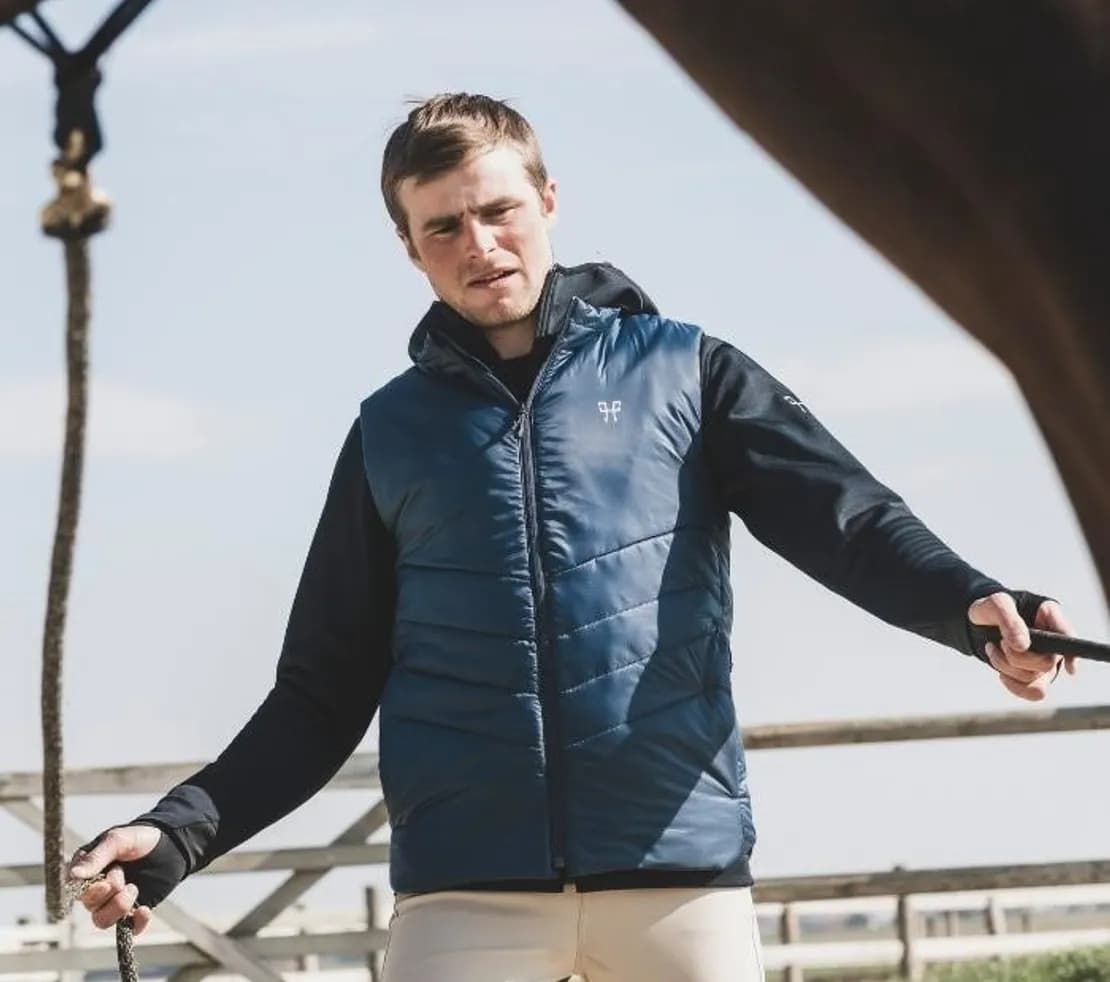 A THIRD LAYER TO PROTECT AGAINST THE ELEMENTS
As long as you are well protected, you can train in rain, snow or wind. The third layer is the barrier against the elements. There are three possible levels of protection:
Windbreaker: fabric that prevents cold air from entering the garment

Water-repellent: exterior treatment that causes water to bead up on the garment, sufficient in a shower or a few snowflakes

Waterproof: a garment with a waterproof and breathable membrane (such as our Extrem Layer technology)
When you choose the right level of protection for the day's conditions, you can choose lightness, freedom of movement and breathability in damp or windy conditions or extra protection when riding in the rain. When properly protected, you are in charge, not the weather.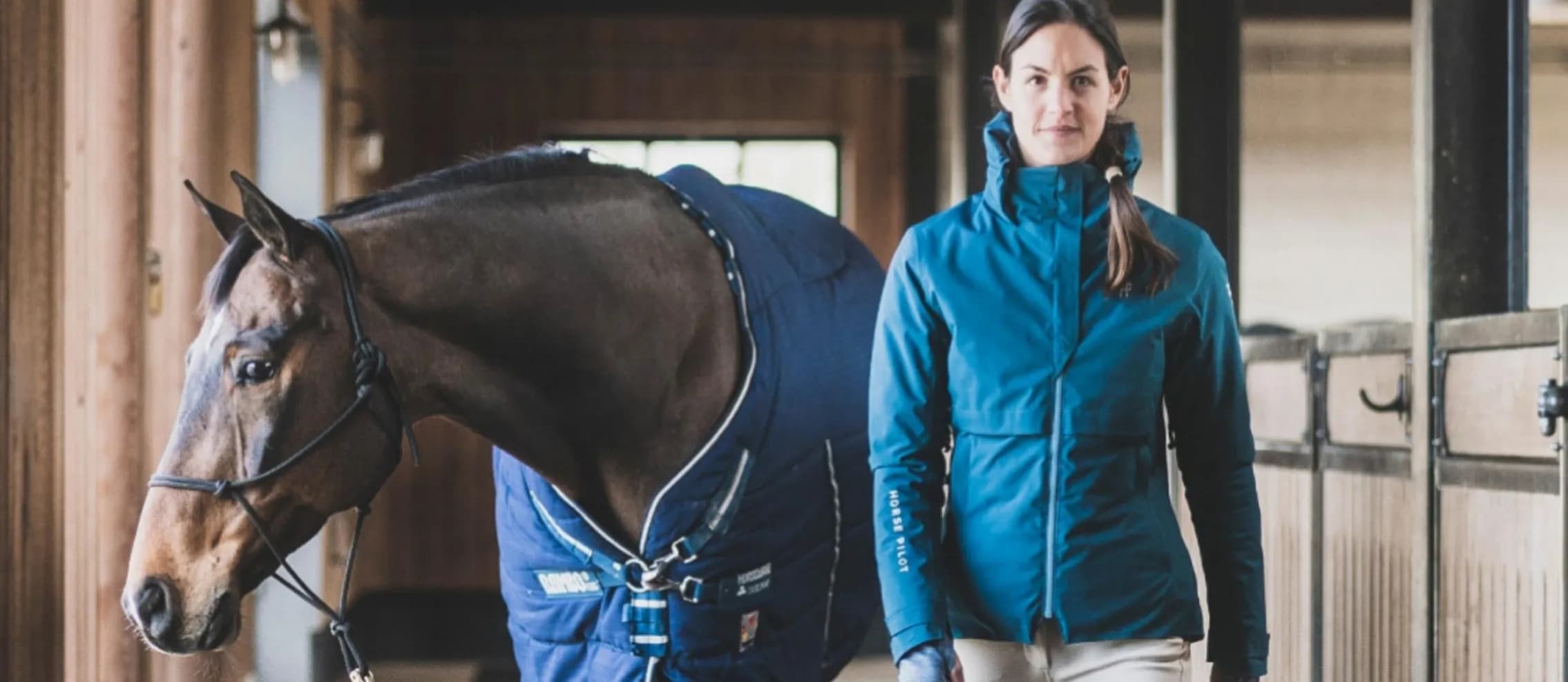 HOW CAN YOU PROTECT YOUR LOWER BODY?
The triple-layer approach also applies to the lower body, but for the sake of comfort, the three layers are usually combined in one garment. Riding trousers must be breathable and quick-drying to be comfortable in hot weather or intense activity. In the mid-season or changing conditions, you need trousers that are both warm and water-repellent.
Chaps and tights add an extra layer in the winter.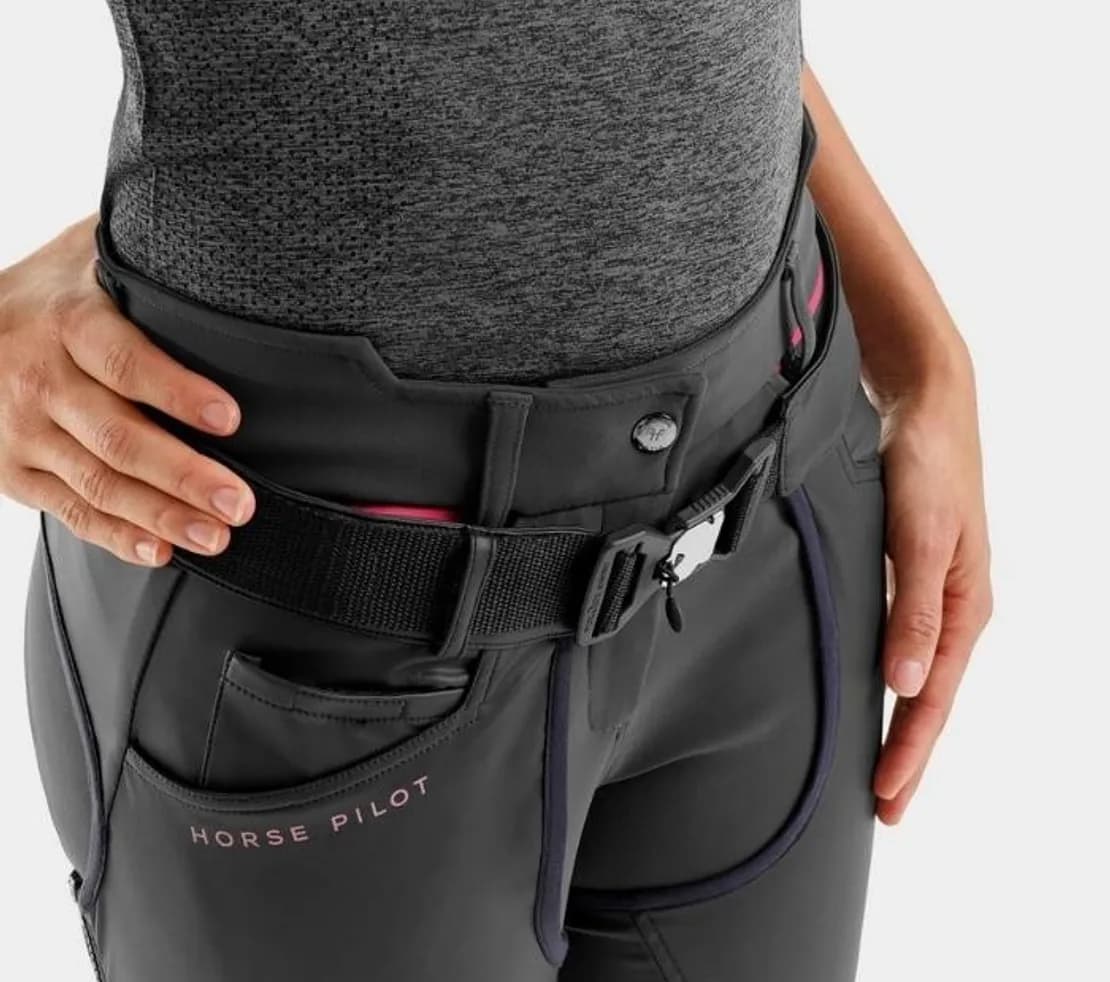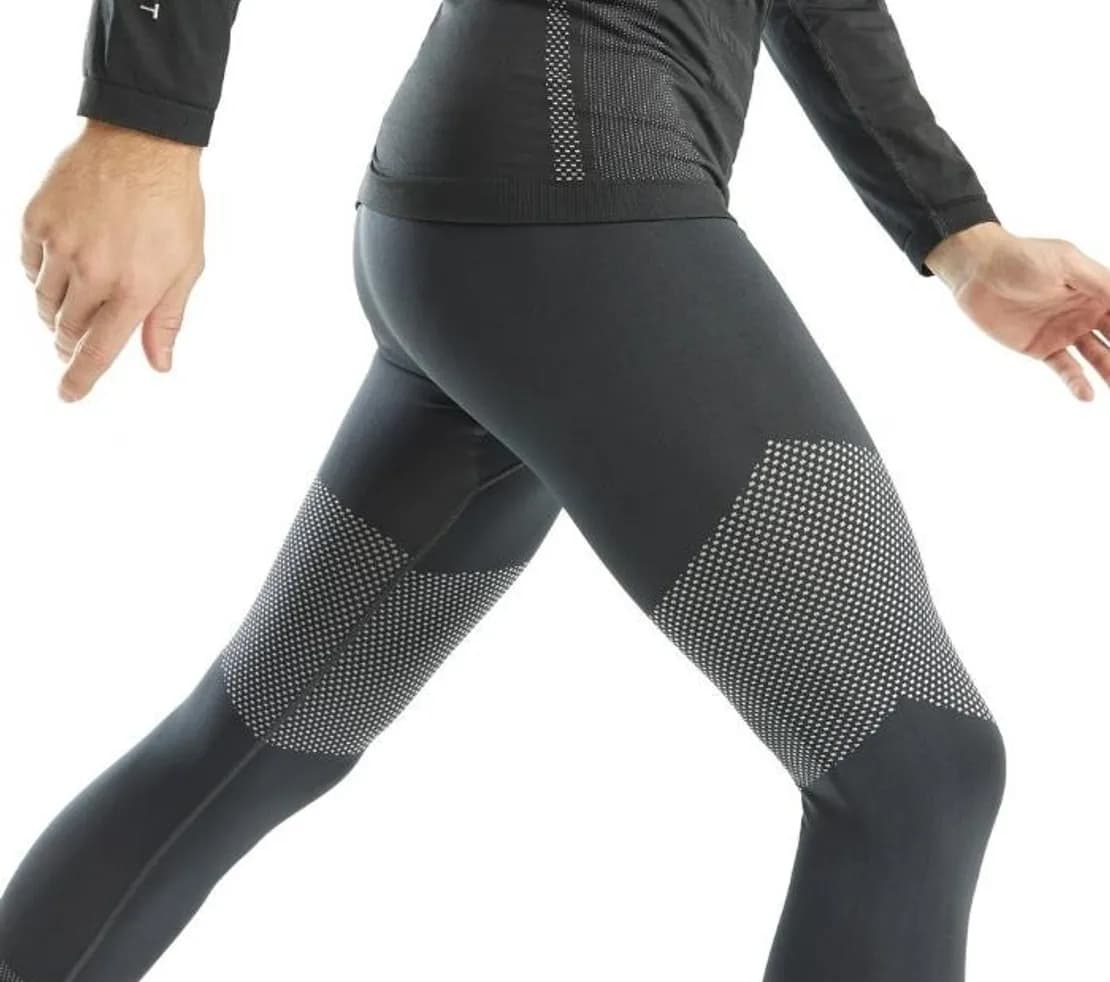 Prioritise comfort in the saddle and on foot in your choice of riding boots or shoes. With the Teknit Boot, we have reinvented the riding boot for unparalleled comfort and utility.
IN WINTER, STAY WARM AND PROTECTED FROM THE ELEMENTS
In winter, the rider has to deal with cold and moisture. This is the season that requires the most warmth and protection to stay comfortable and focused on your horse.
A close-fitting, long-sleeved first layer provides a good base. Merino wool undergarments are very comfortable and breathable. Give it a try!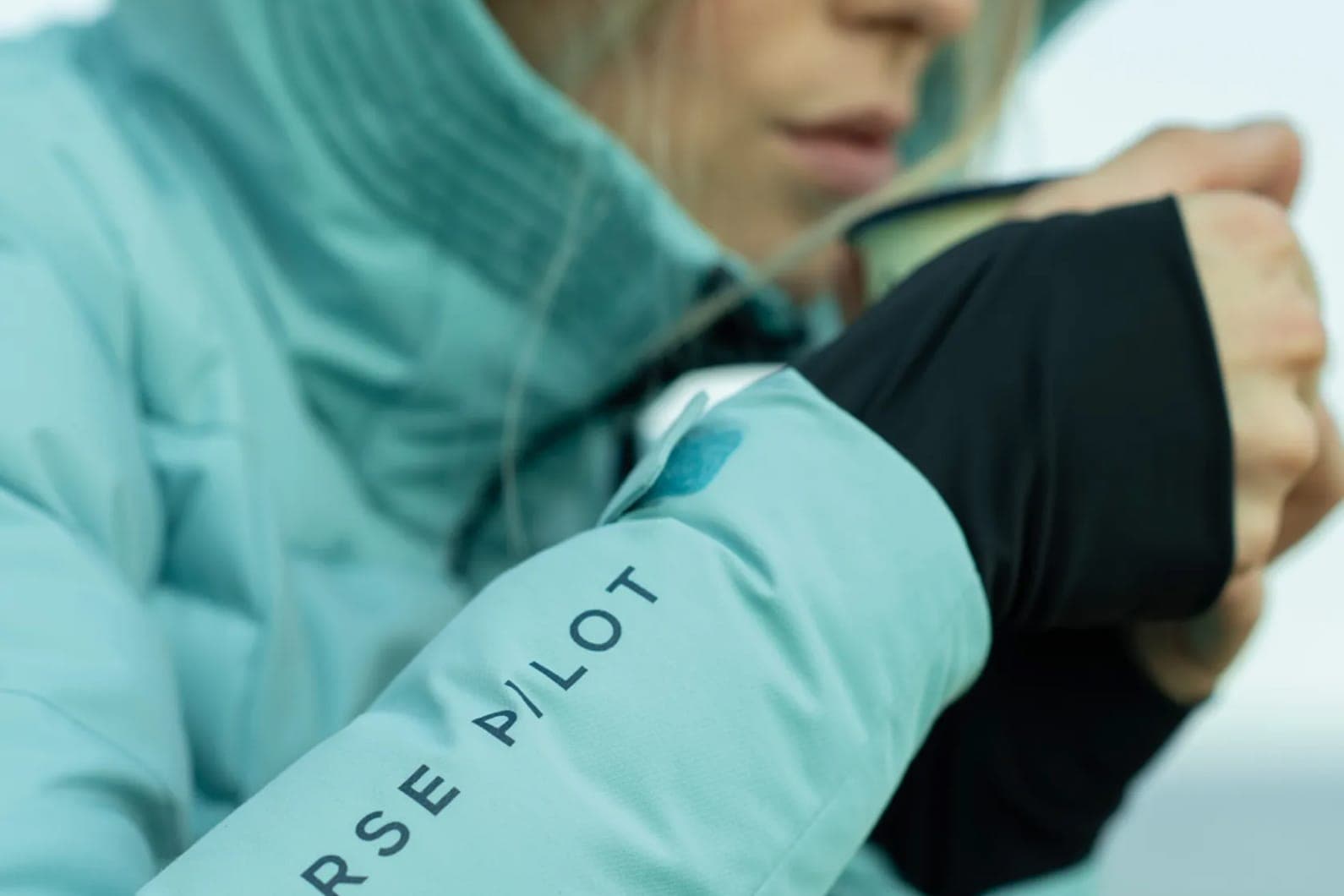 AN OUTFIT TO BRAVE THE WIND AND RAIN
In wet and stormy conditions, a waterproof riding jacket is your best friend for riding and other outdoor activities. Some hoods can be worn over your helmet to keep you dry without compromising safety.
A waterproof jacket can be worn over a down jacket or vest like our Rider Vest if it's cold or you're less active.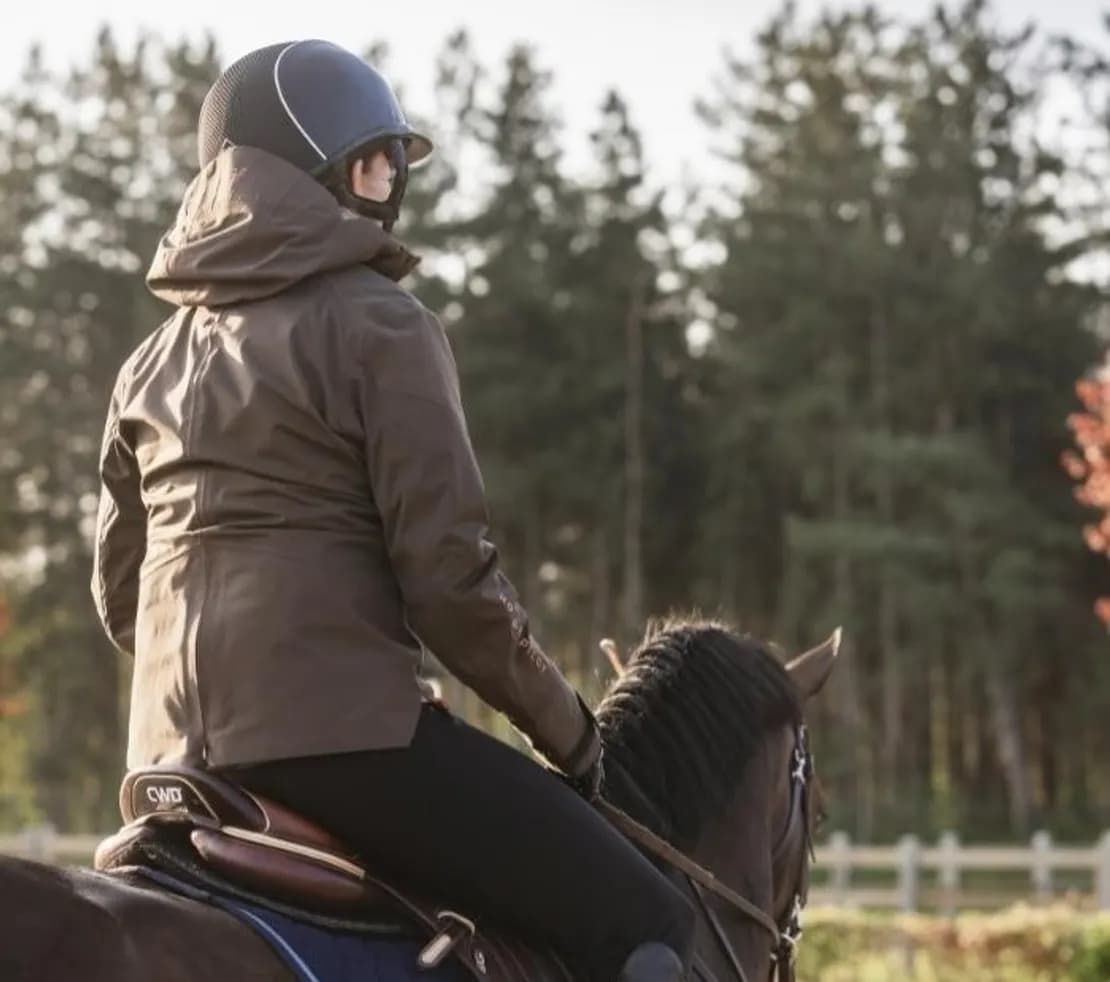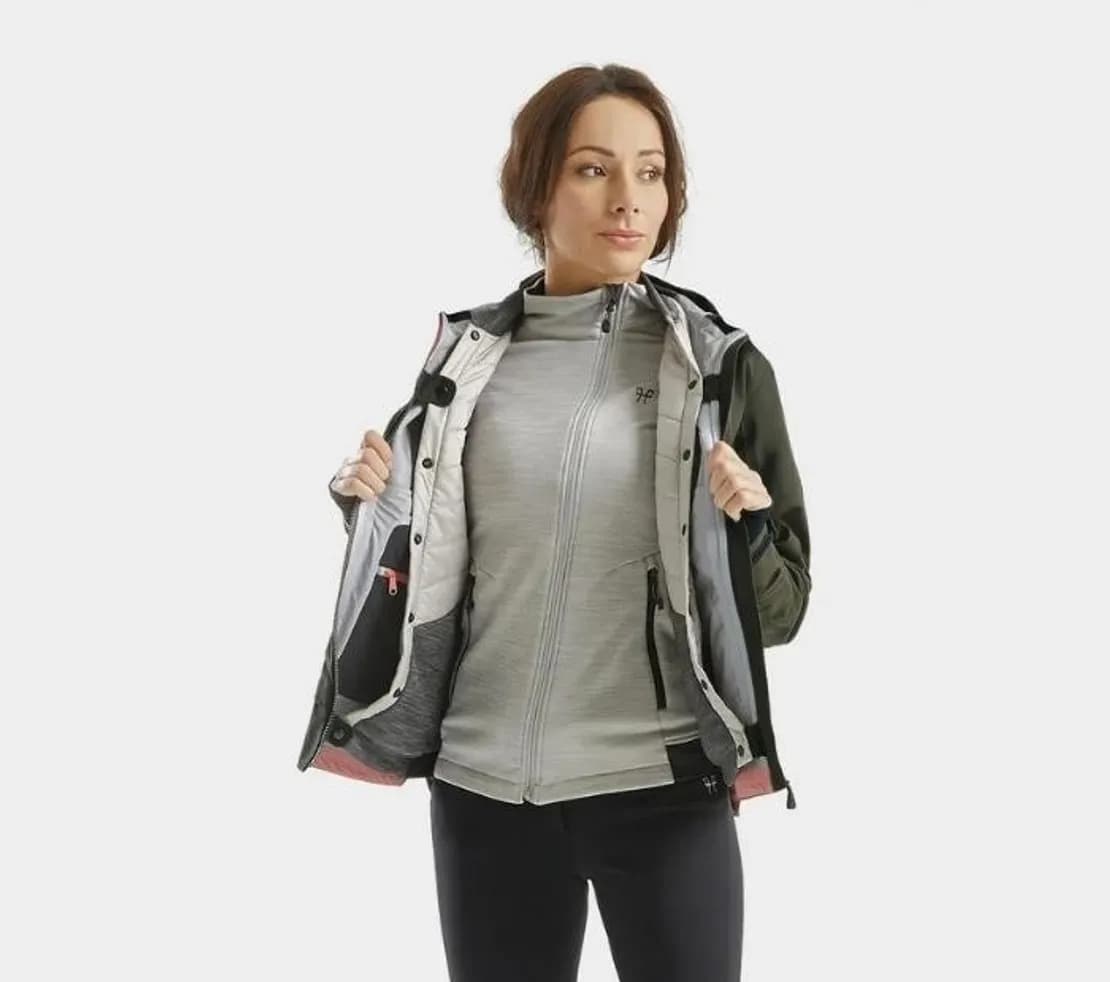 WHAT EQUIPMENT SHOULD YOU WEAR TO DEAL WITH THE COLD?
If winter means bitter cold for you, the choice of the second, insulating layer will be essential. A heated jacket such as the E-Kelvin coat will provide adjustable warmth depending on your level of activity.
Some jackets combine rain protection with insulation made from recycled synthetic fibres, such as our Essential jacket, a versatile riding jacket that allows the rider great freedom of movement for long hours on horseback.
You'll love putting on your big Fahrenheit down jacket on the coldest days with your horses! Combining warmth and protection (second and third layer in one jacket), it is the ideal down jacket for great winter training in the cold.
A pair of warm gloves with leather reinforcements is an essential accessory to always have with you.

PROTECTING YOUR LOWER BODY IN WINTER
In cold and wet conditions, warm, waterproof riding trousers are key for lower body protection. Our X-Balance Winter riding trousers are designed to do just that.
You can also wear X-Protech chaps over everyday riding trousers like our  X-Design model.
In winter, riders can also use the triple-layer approach by wearing tights as the first layer. Our Optimax Tights add an extra layer of warmth under the trousers that will keep even the coldest Pilots warm!
A slightly larger boot or shoe size is a good choice in winter for blood circulation in the feet while leaving enough room for a thick pair of socks.
IN SPRING AND AUTUMN, CHOOSE ADAPTABLE CLOTHING
In spring and autumn, the weather often changes quickly. Mild weather, showers, a sudden drop in temperature and a downpour... Such a headache when you are passionate about equestrian sports and nothing keeps you from training.
A rider can adapt their outfit to all weather conditions using the triple-layer approach without bringing their entire wardrobe to the stables.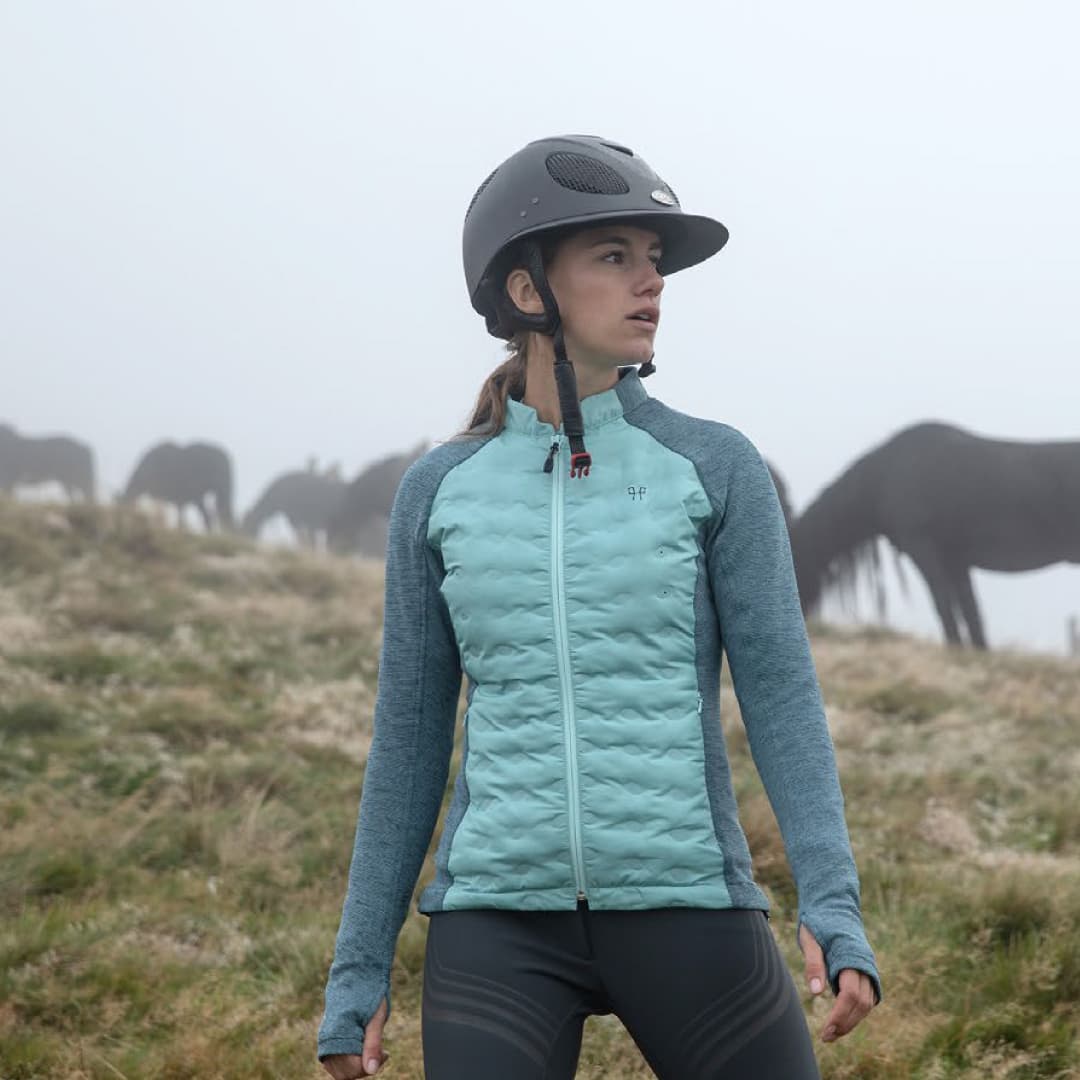 MANAGING TEMPERATURE CHANGES
In mid-season, temperature changes can be brutal, and work with the horses can be intense.
For a comfortable practice, we advise you to bring:
A first layer to be worn alone for the most intense, hot and sweaty part of training

A second layer adapted to the coldest temperatures you anticipate at rest

A lightweight windbreaker, useful for riding and walking
PROTECT YOURSELF FROM SLEET AND RAIN
 If the rain is trying to bring you down, a waterproof jacket is an effective and affordable solution.
And if your riding centre is hit by a torrential downpour, a waterproof jacket is a must. Perhaps your protective winter jacket will suffice if it isn't too hot?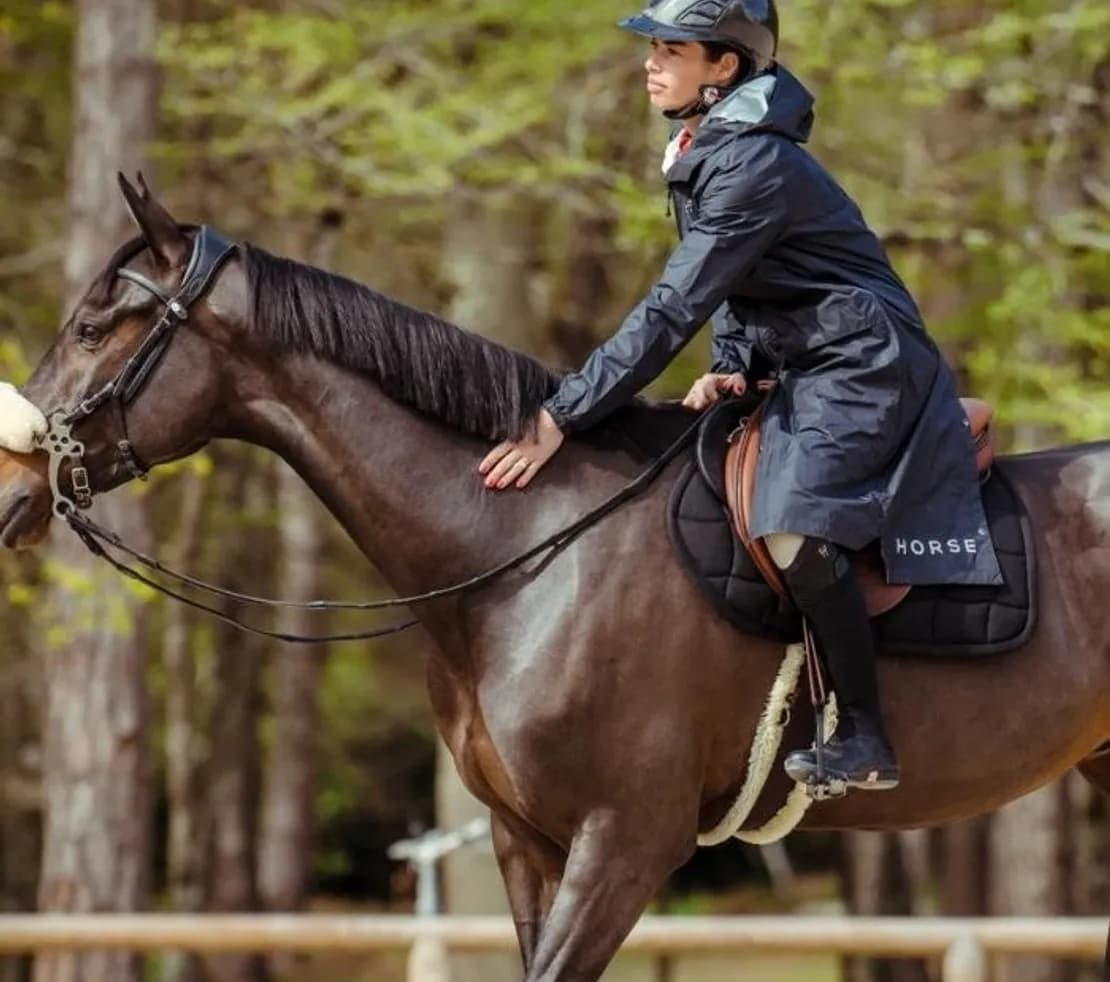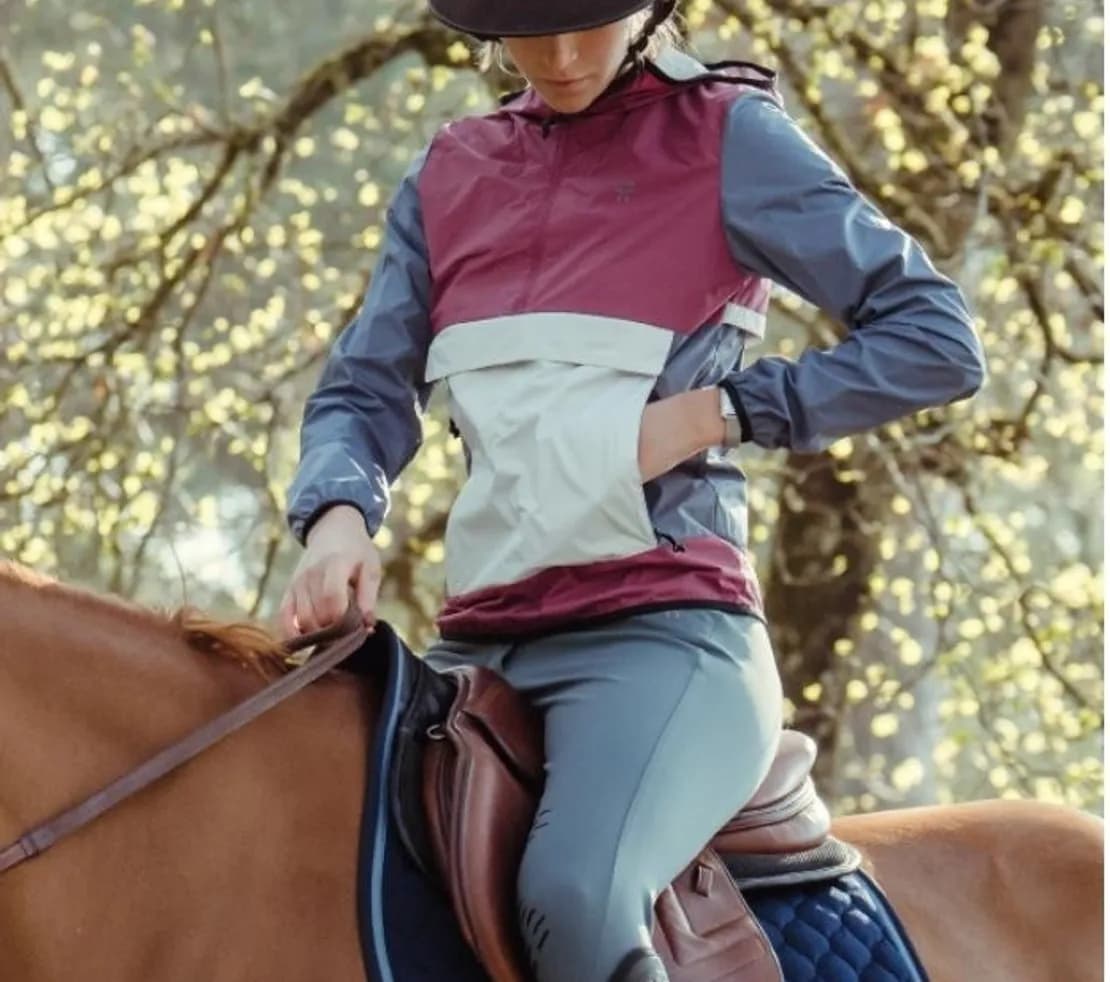 WHICH RIDING TROUSERS SHOULD YOU WEAR IN SPRING?
And if your riding centre is hit by a torrential downpour, a waterproof jacket is a must. Perhaps your protective winter jacket will suffice if it isn't too hot?
Wearing compression socks will promote venous return and reduce the risk of soreness after a long day with the horses. It is not for nothing that this type of sock has been adopted by trail running enthusiasts!
IN SUMMER, GARMENTS THAT ARE LIGHT, BREATHABLE AND PROTECT YOU FROM THE SUN
And in summer, the best season? You can leave behind the triple-layer approach in good weather, but heat and sun can be a real challenge for riders.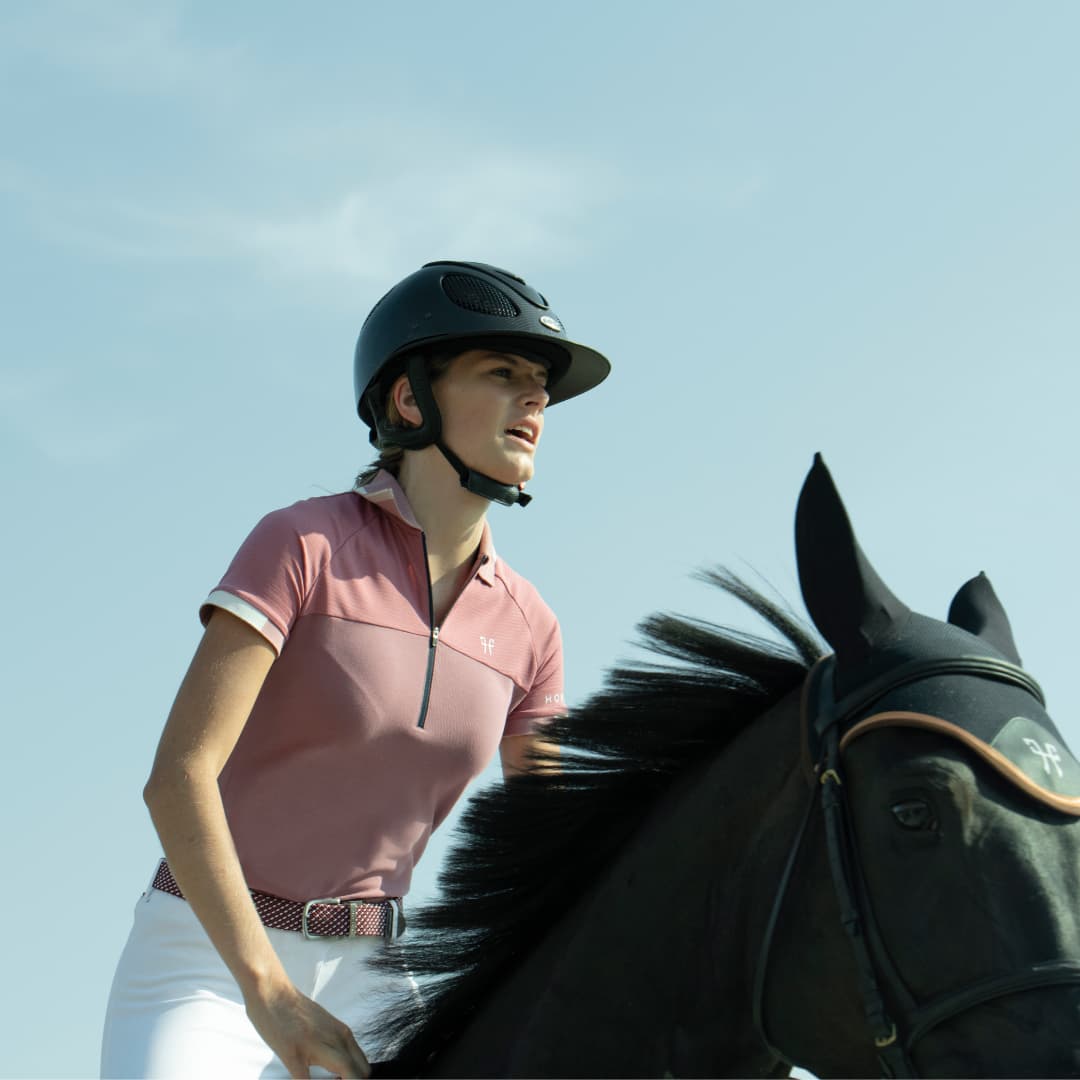 A LIGHT AND BREATHABLE SINGLE LAYER OF CLOTHING
Choose light and breathable clothing for more comfort during training or competitions.
A lightweight, breathable polo or T-shirt specifically designed for equestrian sports will remain comfortable in hot weather.  For female riders, our Team Shirt, with Extra Comfort technology wicks away sweat and dries quickly for optimum comfort.
For both male and female riders, the Atlas unisex polo, made from stretchy and highly breathable material, is excellent for training on sunny days.
Thin, light trousers will protect your legs from chafing and the sun. Our X-Tailor or X-Aerotech riding trousers, which are made of a thin, light yet opaque material, allow you to enjoy summer training without suffering from the heat.
Our X-Design are also a classic option. Versatile, breathable and UV-blocking, they are ideal for summer riding.

EFFECTIVE PROTECTION FROM THE SUN
At Horse Pilot, we have developed a complete line of clothing to protect both male and female riders from the sun's rays using UV-Block. technology. With SPF 50+, our UV-Block clothing blocks 98% of UV radiation, so you can ride your horse with complete peace of mind.
For example, our UV-Block technology is integrated into the Aerolight competition shirt.
As you can see, mastering the triple-layer approach helps intrepid riders adapt their outfits to the weather conditions efficiently, all year round. We therefore encourage you to design your riding clothes wisely so you can buy fewer garments of superior quality and durability.

You may also be interested in our other equestrian technical guides