THE HORSE PILOT GUIDE TO RIDING PANTS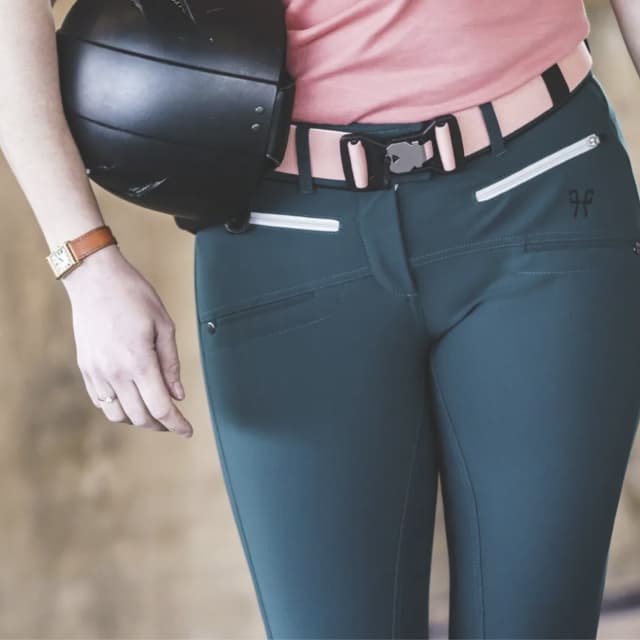 FROM RIDING BREECHES TO RIDING PANTS: LET'S START WITH A LITTLE HISTORY…
 There aren't many professionals who use the term "breeches". You may hear it used by some of our most experienced instructors, since it has been rooted in our jargon since the dawn of time. 'Breeches' is a historical term for trousers, or pants. The ones that were used for riding had the flared cut that we can see in history books… This unusual shape barely allowed riders to "get on" horseback. Over the decades, horseback riding has become a sport, and equipment and clothing needs to evolve. We at Horse Pilot want to create the best possible riding pants.
Not just 'something for athletes to wear in the saddle'. We want to help them be the best riders they can be.
BIRTH OF THE RIDING PANTS RANGE
The X-BALANCE pants incorporate a set of criteria that we value at Horse Pilot: stretch, comfort and unique technical features. The challenge: working on both internal (comfortable, anti-chafing, anti-bacterial ) and external aspects (resistance to wear and tear, non-slip, etc.).
Creating riding pants involves no less than 8 stages, spread over several months, the longest of which is testing the pants in real-life conditions. Before that, prototypes* need to be developed from precise specifications. These detail:
The benefits sought by riders

The materials used

The design … from general appearance to seam placement, we leave nothing to chance, and aesthetics are as important as technical performance.
* Unique items, used to adjust the garment before mass production.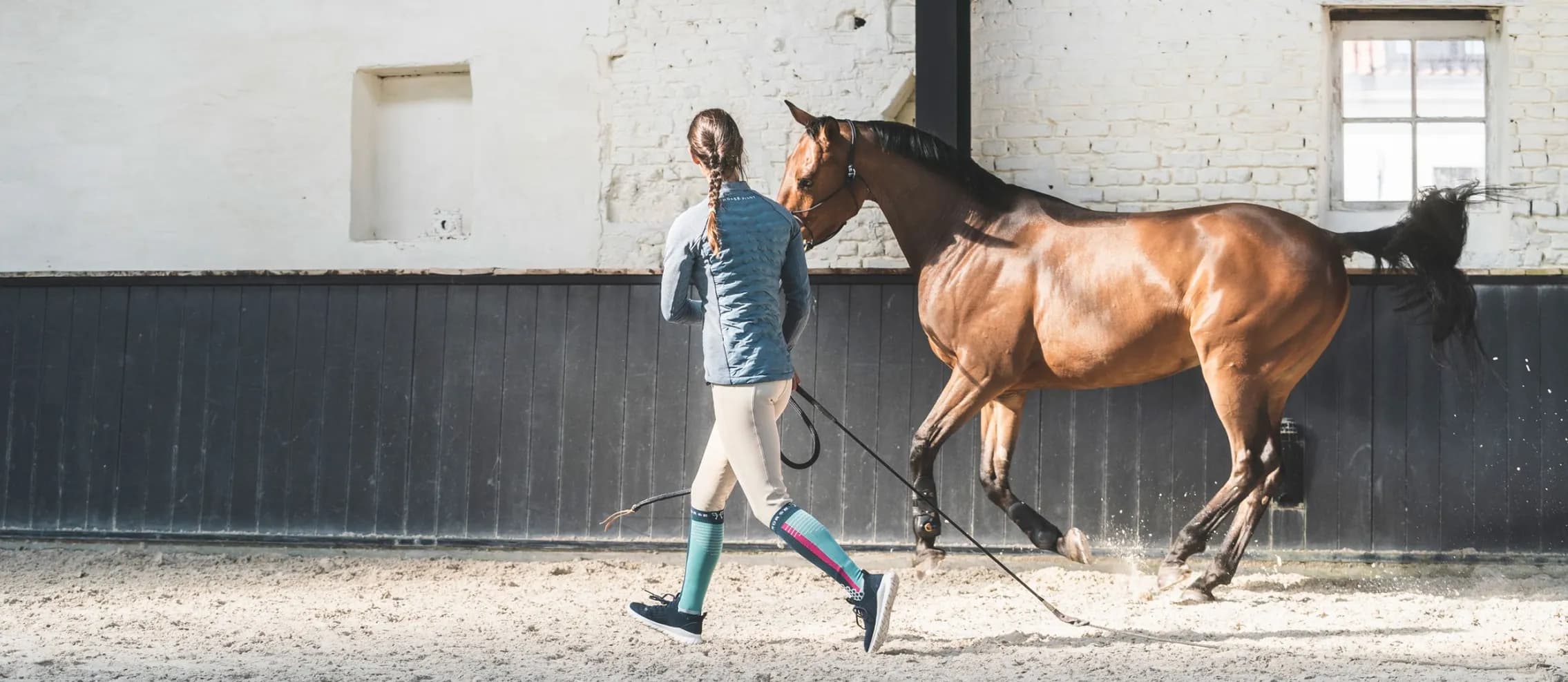 Riding pants that combine maximum comfort and technical qualities
The unique material for our pants comes from Italy. It is a laminate of two layers of knitted fabric, which makes it possible to 'play' with many properties, both inside and out (see above). Using knitted fabrics means the amount of elasticity can be adjusted, unlike with woven materials. Just the right amount of stretch is essential for optimal sports performance. This is what maintains the muscle and, even better, supports it during exertion. All of our pants feature compression technology.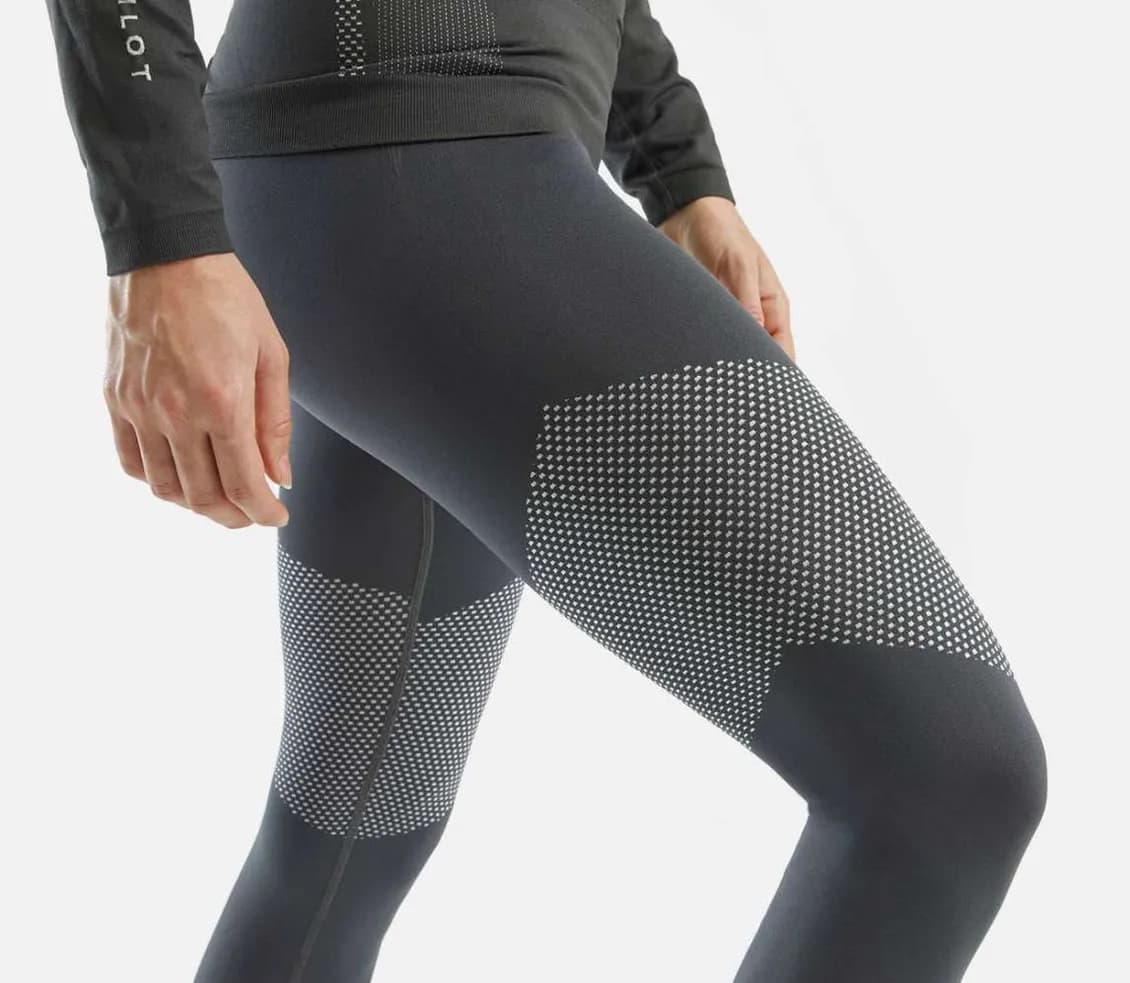 Muscle support and compression are provided by the strong elasticity of the knit fabric and lycra in the lower leg.
The two materials are joined by an elastic fabric that secures the pants on the rider.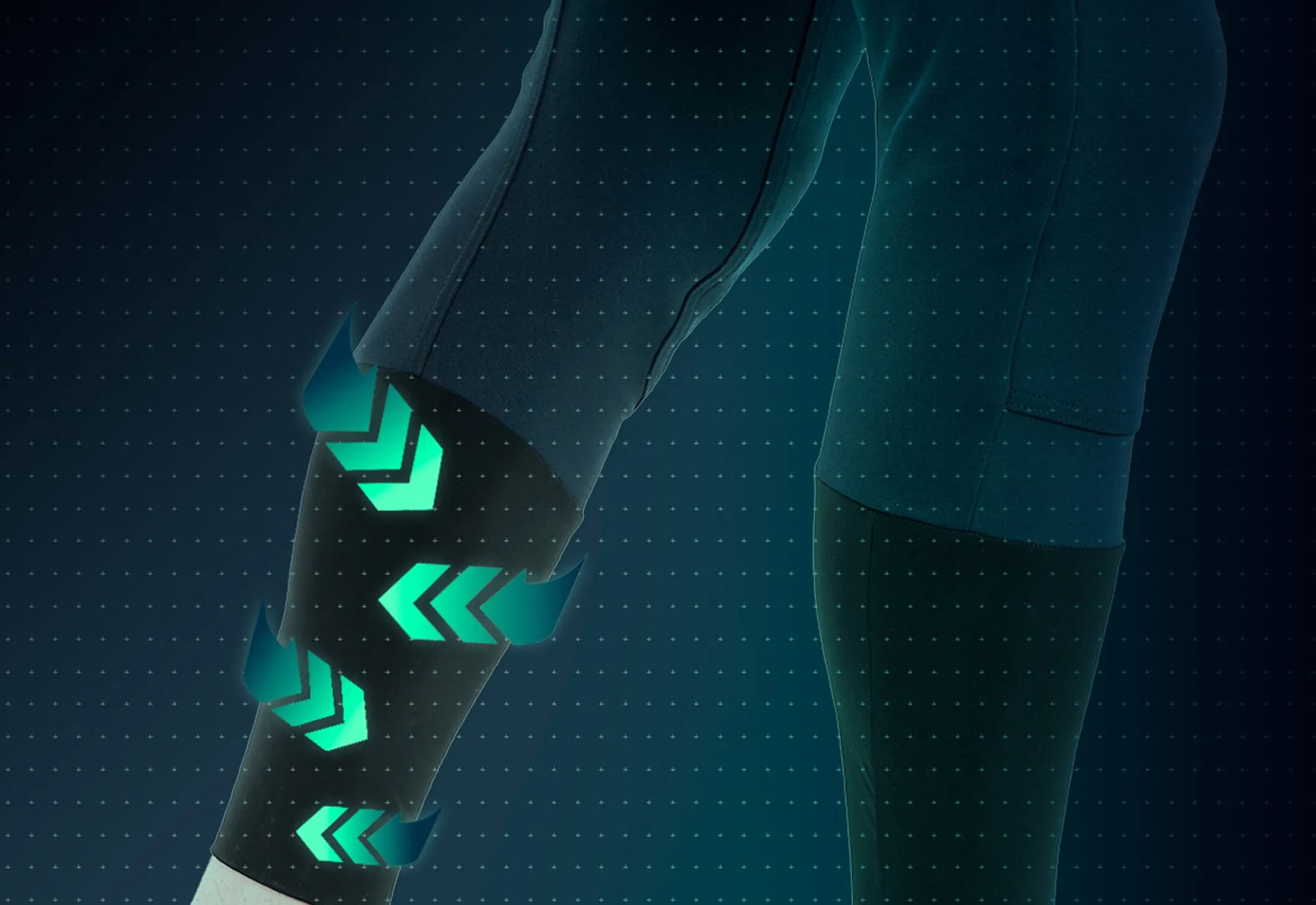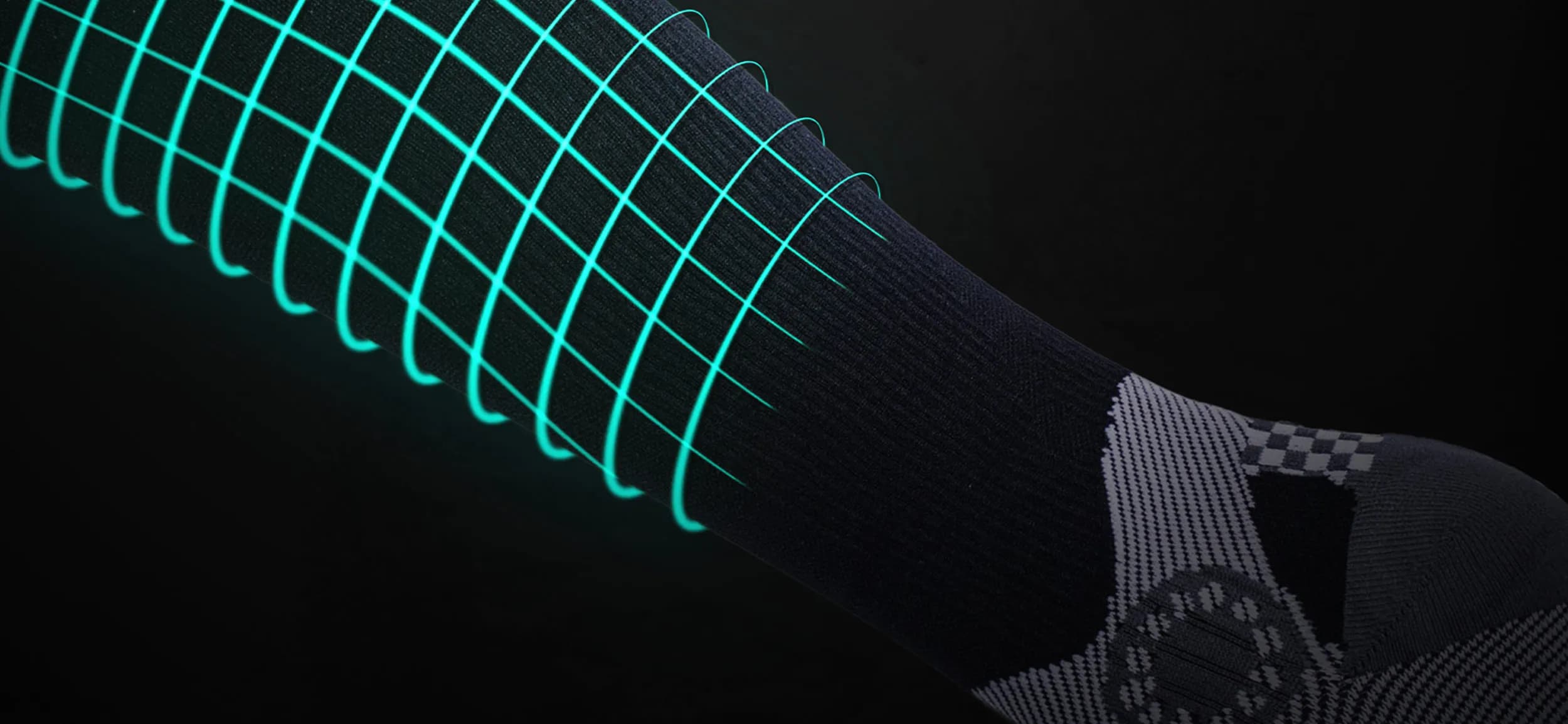 WHY CHOOSE RIDING PANTS THAT PROMOTE COMPRESSION AND MUSCLE SUPPORT
We want the fabric to interact with and adapt to the athlete, not the other way round. When in motion, the fabric stretches or retracts, but the pants do not move. They feel like a second skin.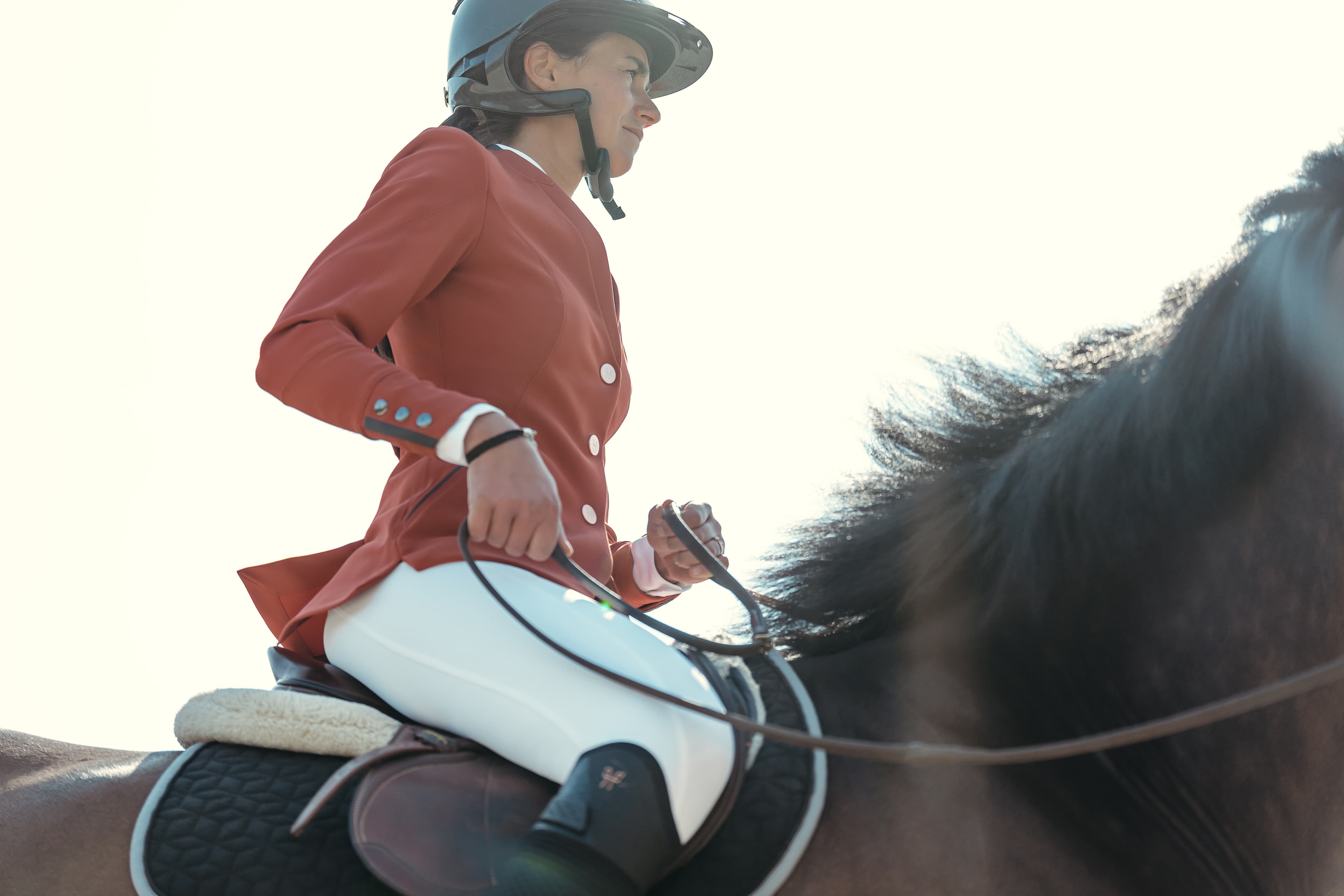 Stockings, shorts, jerseys… compression comes in all shapes and sizes for athletics or cycling for example. In addition to the muscle maintenance it provides, it improves blood flow. There are many benefits: improved oxygen supply to the muscle as well as a better breakdown of lactic acid, which causes cramps. And therefore, better recovery. It was an obvious choice to include textile technologies that went down this route.
Our socks and pants feature woven elastic compression zones for optimal support of the leg muscles.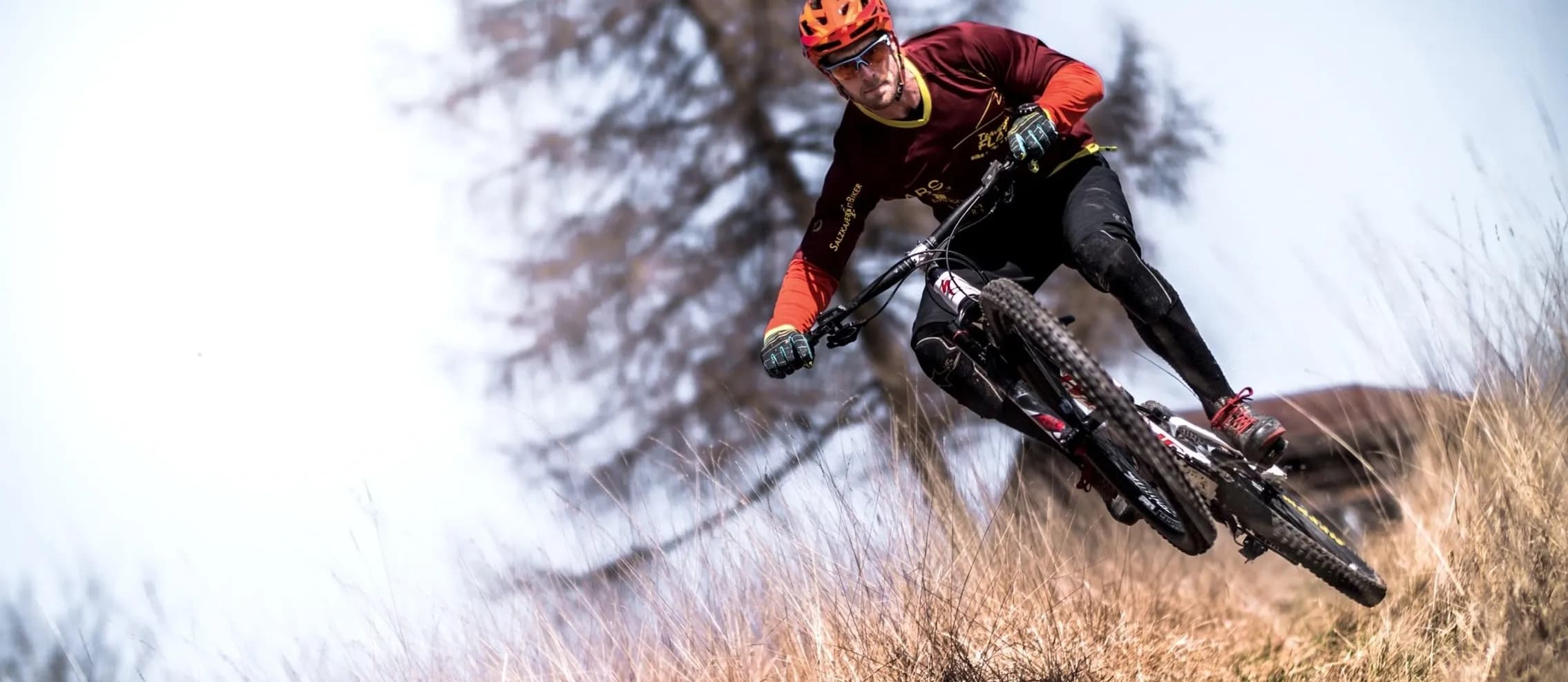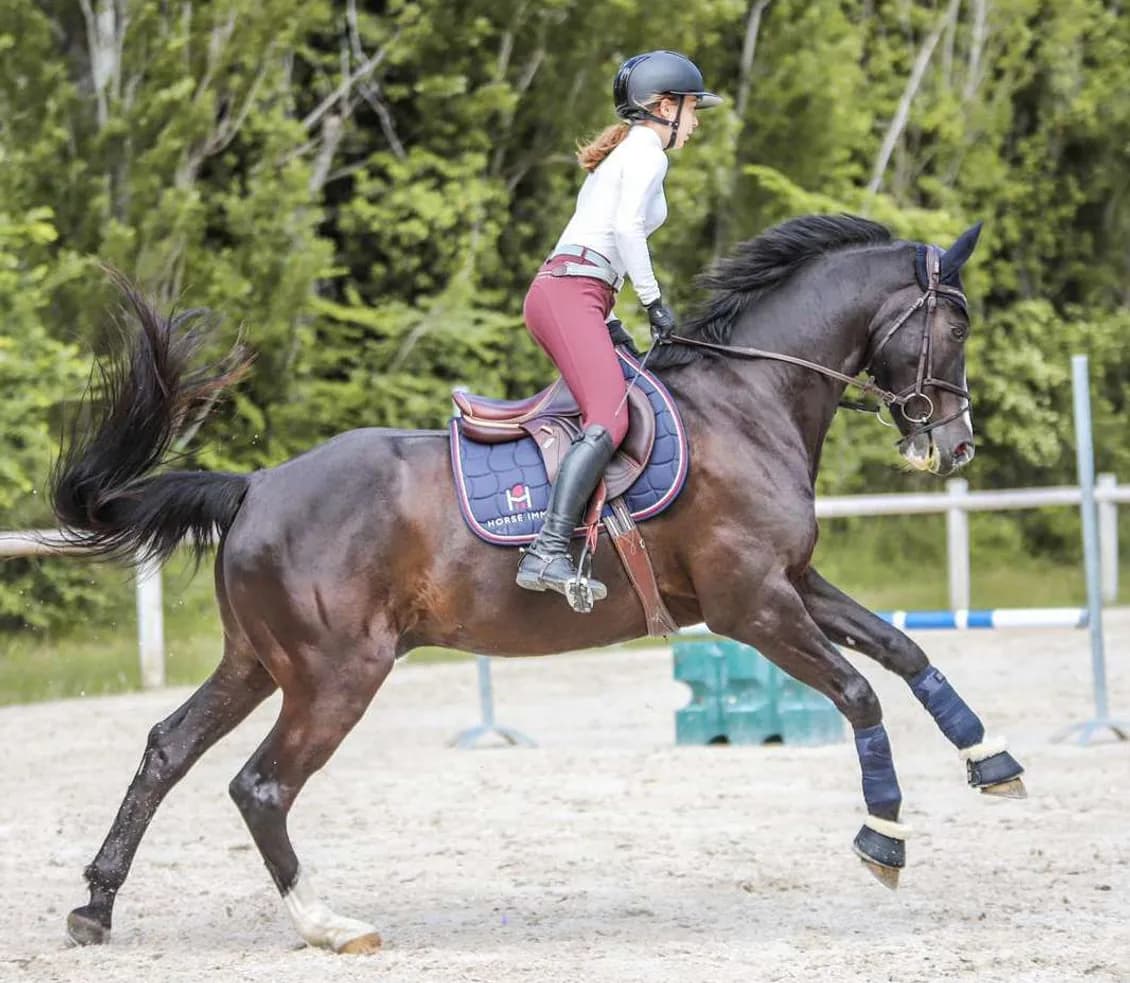 For the men's riding pants we have added an inner layer that provides exceptional comfort.
The outer layer is less fitted, providing a classic look, while maintaining resistance to friction and abrasion.
With the X-Balance New (above centre) we wanted to make pants that are lighter, with fewer seams, and more stretch. We wanted these pants to be very efficient. They are light and stylish.
WINTER RIDING PANTS
Available for men and women, it has a brushed fleece inner layer for better insulation and a strong water repellent treatment.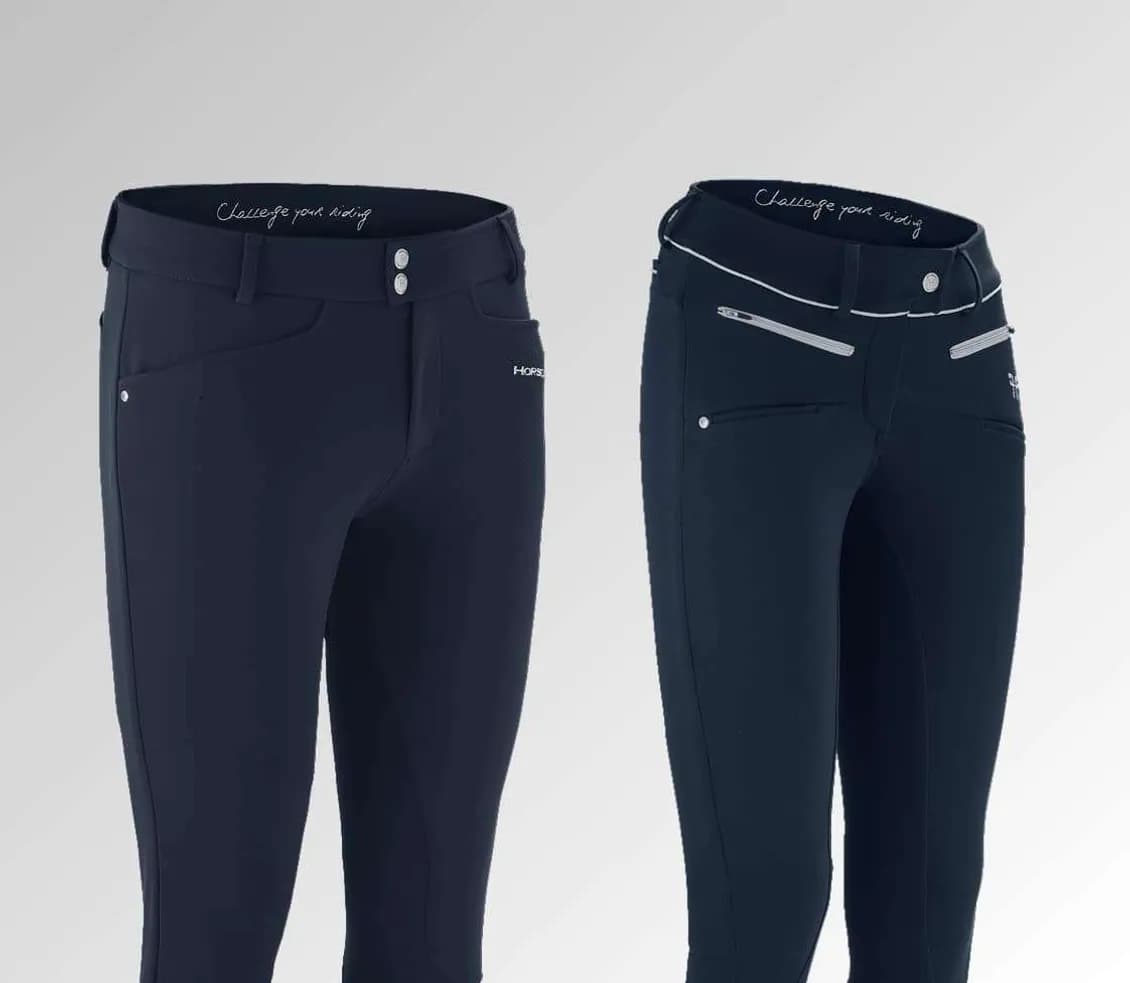 "The problem with Horse Pilot pants, is that once you've tried them, they're the only ones you want to wear… "
FEEDBACK FROM THE STABLES:
YOU MAY ALSO BE INTERESTED IN OUR OTHER EQUESTRIAN TECHNICAL GUIDES