THERMO REGULATION
Maintains an ideal body temperature in any circumstances.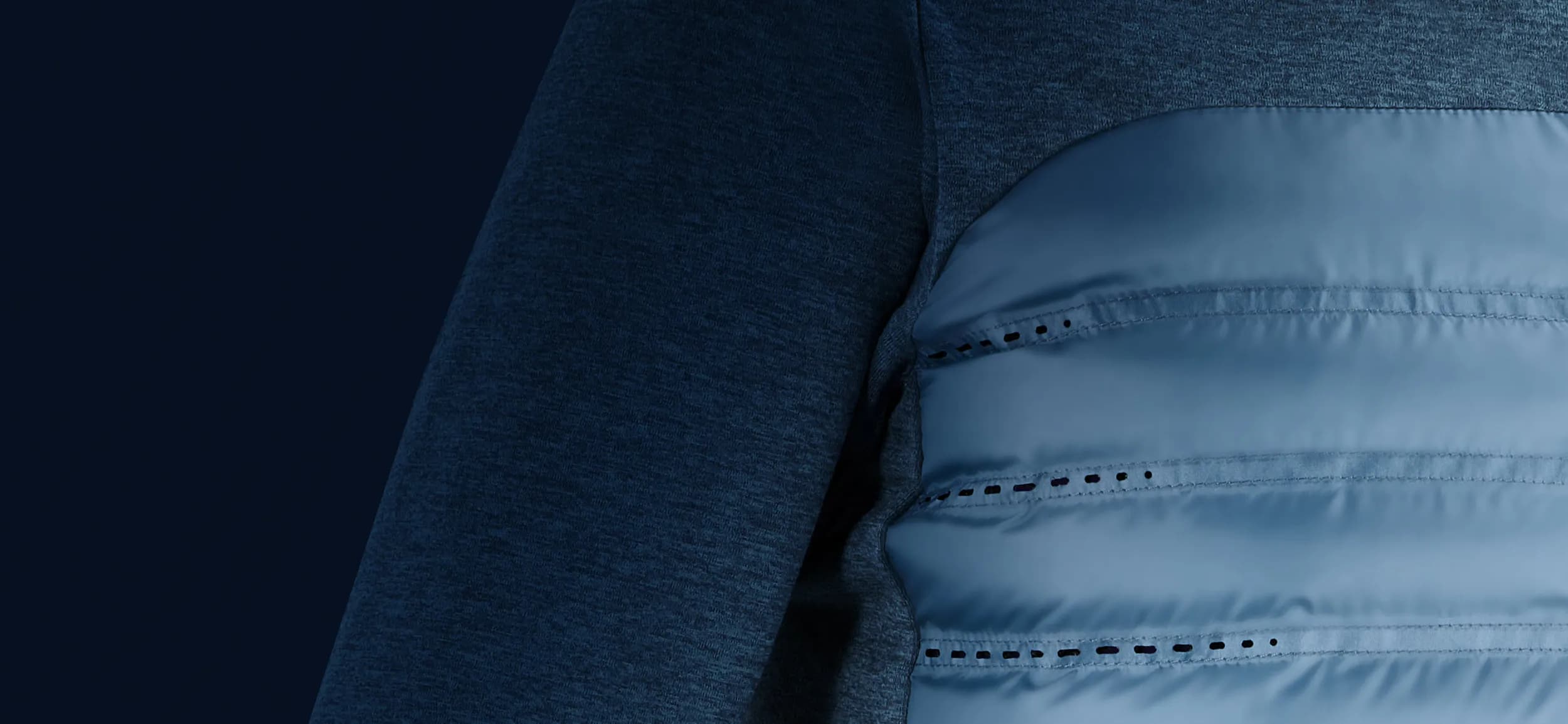 THE PRINCIPE
Combining lining and filling intelligently for the best possible temperature control in all circumstances.
TO TOLERATE TEMPERATURE VARIATIONS
During sporting effort, our muscles produce 20% of mechanical energy (motion) and 80% of heat. Our body temperature may climb to 40°C during long and intense sessions. Riders have to tolerate considerable temperature variations over the day. They also constantly switch between periods of rest, preparation and more intense activity. Thermoregulation is imperative at all times and whatever part of the cycle.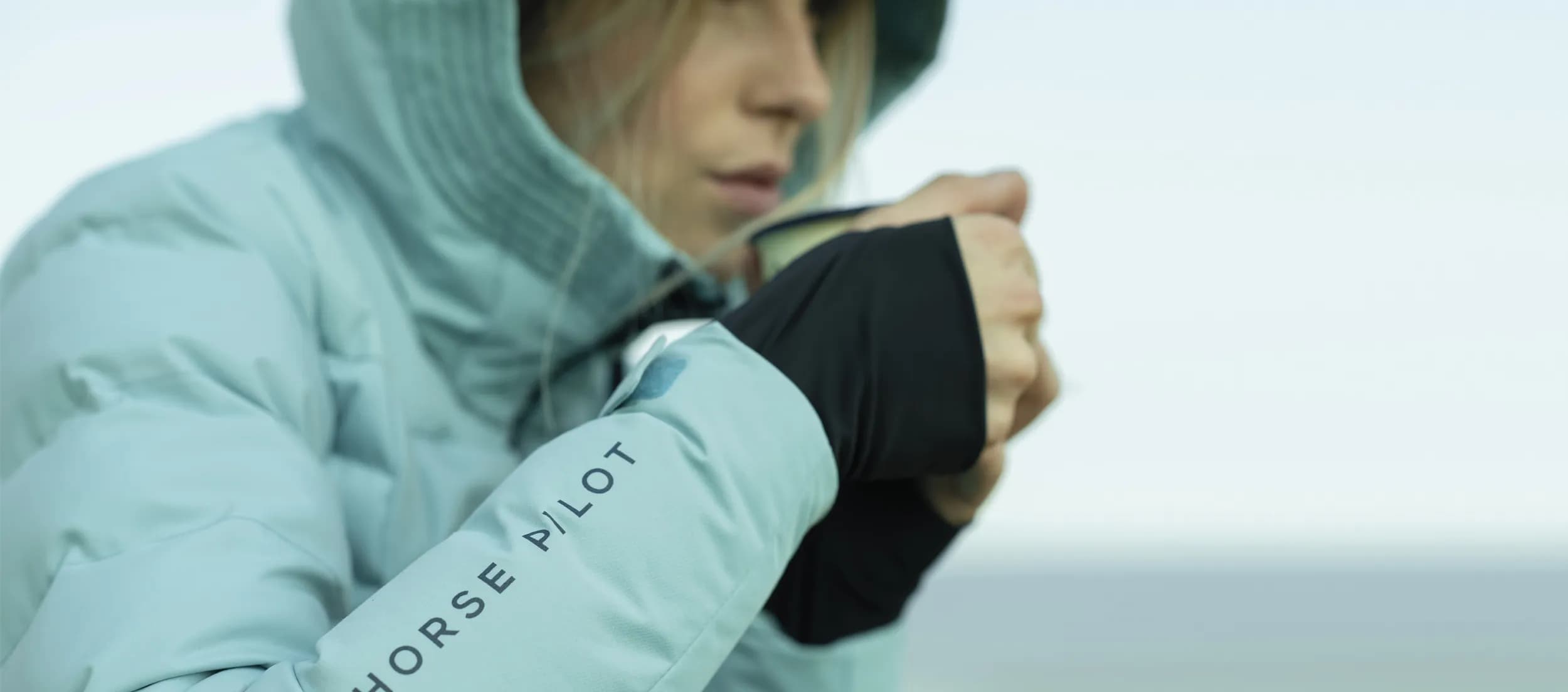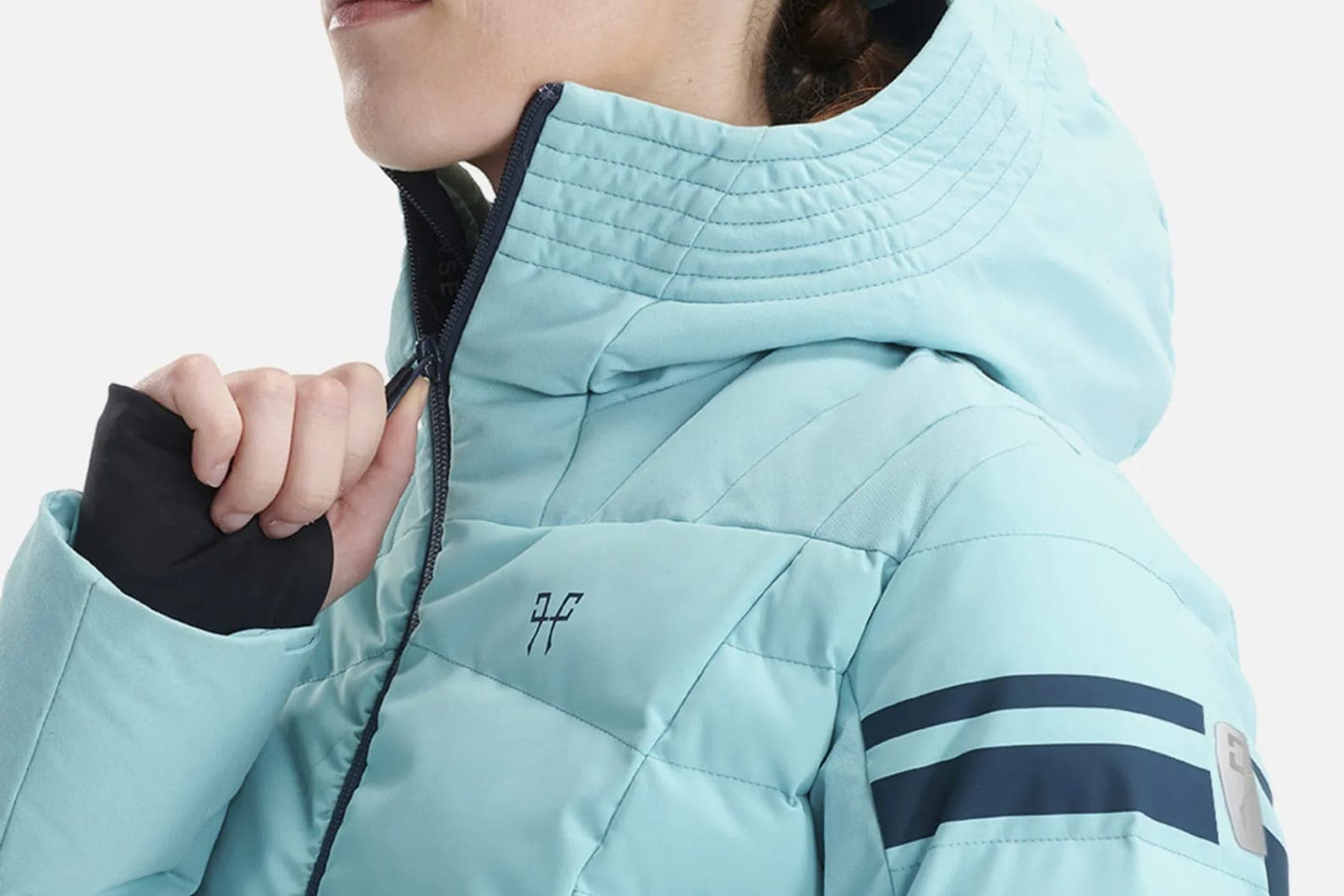 EXPERTS OF EXTREME CONDITIONS WITH US
Fortunately, our development team includes experts who know extreme conditions inside out. Their range of experience includes designing equipment, ranging from Everest attempts to crossing the Amazon and the North Pole adventure of Mike Horn.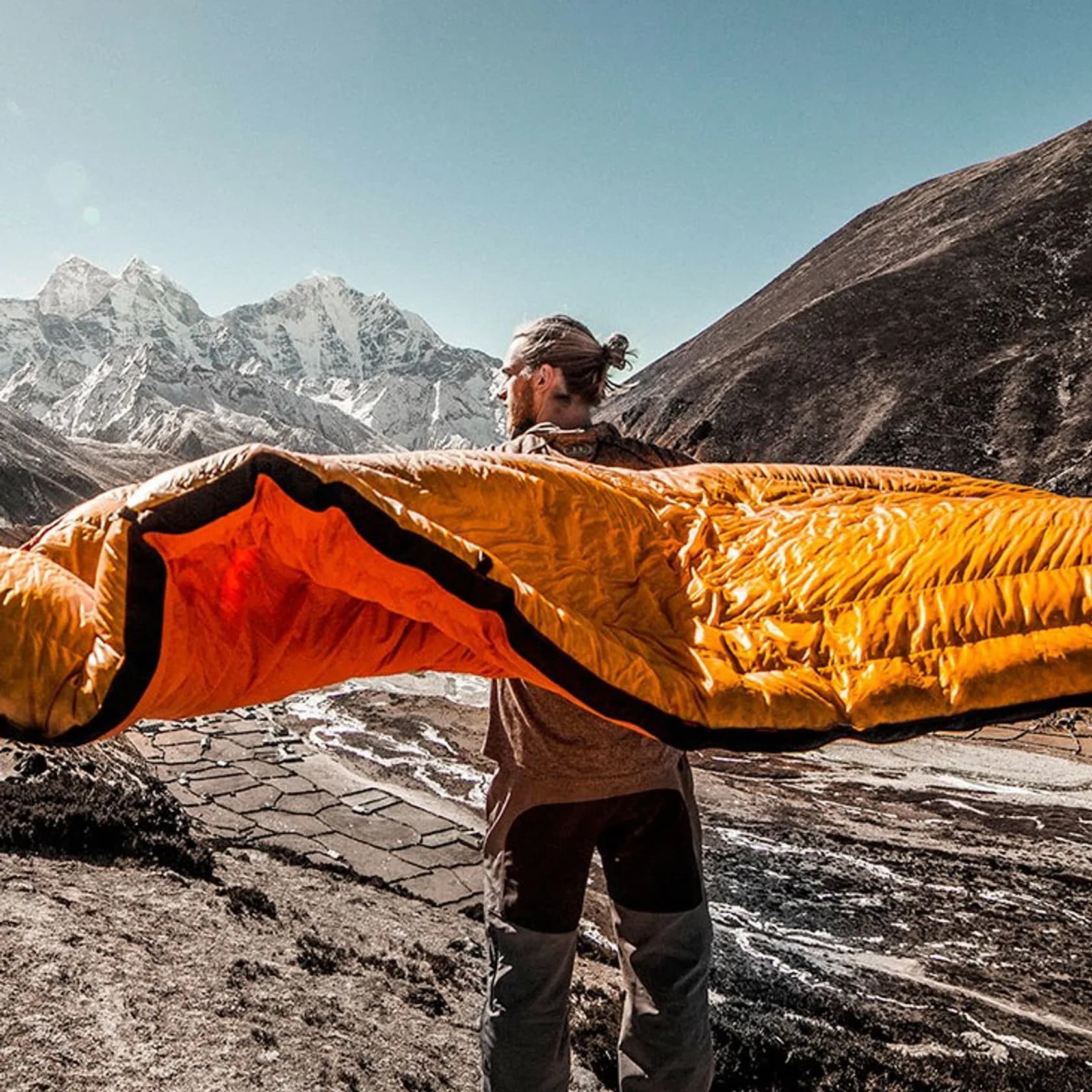 THE BODY MAPPING
We leverage their insights to define effective solutions. Laboratory research and field studies have revealed a range of thermal needs depending on the parts of the body.
This is called body mapping. Horse Pilot has developed an intelligent blend of lining and packing for its warming items, for temperature control under all circumstances.
Discover the other technologies